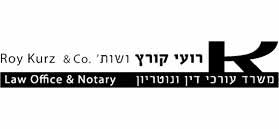 Roy Kurz & Co., Law Office & Notary
Divorce; Family law; Wills and inheritance

Company's Profile
| | |
| --- | --- |
| Established: | 1997 |
| Line of Business: | Divorce; Family law; Wills and inheritance |
| Address: | 58 HaRakevet St., Electra City Tower, Tel-Aviv 6777016 |
| Phone: | 972-3-6133328 |
| Fax: | 972-3-6133329 |

Company Executives
Adv. Roy Kurz

Owner

Roy Kurz & Co., Law Office & Notary

View Profile

Roy Kurz

About Roy Kurz & Co., Law Office & Notary
Roy Kurz & Co., Law Office & Notary has been practicing for more than 24 years and is one of Israel's outstanding and leading divorce, inheritance and family law firms.
The firm has extensive experience in thousands of complex cases, including appearances in the family courts, the rabbinical courts and various appeals.
The firm specializes in determined, high-worth and complex legal disputes, including some with international aspects.
For many years, the firm maintains high-quality, leading branding and is involved in the generation of principle precedents and judicial guidelines in its field.
Throughout its years of operations, the firm handled some of Israel's largest divorce, inheritance and estate cases, including the representation of leading figures in the Israeli economy, public officials, legal professionals, physicians, artists and academicals.
The firm focuses on a limited number of cases at any given time in order to dedicate the maximal professional attention, legal meticulousness, and service values each client deserves.
The firm is renowned for its numerous successes and the precedents it achieved, which became cornerstones of Israel's family and estate law.
The firm's founder, Adv. Roy Kurz, is renowned as one of Israel's leading and well-known family and inheritance attorneys.
Adv. Kurz's numerous successes and his involvement in publicized, complex and prominent cases have turned him into an authority in his field.
Adv. Kurz is often invited to lecture in Israeli Bar Association conventions, law faculties and professional forums, and is interviewed as a legal commentator in various radio and TV shows.
Adv. Kurz published hundreds of legal articles on family and inheritance over the years, in the press, the Israeli Bar Association Journal and digital media channels such as Globes, Calcalist, TheMarker and Forbes, including the articles: "Up Until The Money – Why Don't Rich People Sign Pre-Nuptial Agreements?", "Joint Custody – Is That So?", "The Effects of Mandatory Mediation on the Legal Proceeding", "Wills Enforceability in Cases of Testator Incapacity", "The Divorce Judicial Race – The End?", "Young Child Custody Against Dominant Parent Custody", "Grandparents Liability for Minor Grandchildren Child Support", "The Essentiality of Counter-Interrogation in Divorce Trials", "The Effects of Joint Custody on the Father's Child Support Payments", "Civil Union: Who's Included?", "Court Guidelines for Child Custody", " Should Joint Custody Reduce Child Support?", "Spouses Property Division for Dummies", "The Guide for Executing Your Dearly Beloved's Will", "Fictitious Divorce and Implications Thereof" and more.
Among other expertise, the firm provides fiscal tax-related counsel on matters relating to the liquidation of partnerships in family companies, while minimizing the tax liabilities which may apply to the company during the division.
Additionally, the firm specializes in international proceedings, such as: management of estates with global properties, management of proceedings which are simultaneously tried in foreign tribunals, permitting marriages from foreign countries and enforcement of Israeli judgments and orders on family member residing abroad or foreign property which is subject to foreign jurisdiction, and management of international legal struggles for returning abducted minors under the Hague Convention.
The firm has a sub-specialization concerning commercial aspects of resource balancing in LLCs, dissolving partnerships and management of struggles in which the company is a party.
Due to the firm's extensive reputation, and the QA and professionalism that characterizes its longstanding service, the family courts often appoint the firm's manager, Adv. Roy Kurz, as an impartial office holder on their behalf, both as the manager of vast estates, and as receiver for high-worth properties with international affinities and special manager of family companies undergoing breaking up of partnerships.
Some of the firm's regular operations are dedicated for reviews for lawyers and position holders from the family status and estates segment who face tactical or legal challenges during the management of complex cases and ask the firm for creative solutions for far-reaching and precedential legal issues.
Despite the representation of famous clients, the firm carefully maintains, throughout the years – as required from its Practice area and segment – complete discreteness and meticulous prevention of the exposure of its clients' identity and any identifying details.
Practice Areas
The firm handles all aspects of the broad family law segment, including personal status, inheritance and estates.
The firm manages legal proceedings concerning marriage and divorce, including civil marriage, common-law spouses, family capital management, spouses property claims, breaking up of property partnership, alimony, child support, minors' custody etc. In addition, inheritance and personal status matters, preparation of wills and objections thereof, estate management, expert appointment, guardianship, child abduction to foreign countries and detachment from permanent residencies, protective orders, adoption and more. In addition, the firm specializes in negotiations and out-of-court dispute resolutions, and preparation of pre-nuptial, divorce, parenting, same-sex spouses agreements etc. Furthermore, the firm handles family torts concerning mental and physical damage by one party to another, and claims for common-law alimony liability.
The firm also specializes in international family cases outside of Israel, and foreign residents' family cases in Israel.
As aforementioned, another expertise is in commercial aspects of breaking-up of partnerships in joint properties, including limited liability family companies - adding them as parties to the proceedings, shares division, tracking assets concealment through LLCs and non-family partners in the company, and planning fiscal-taxation aspects of property division between family members or to third parties.

Facebook Updates

Photo Gallery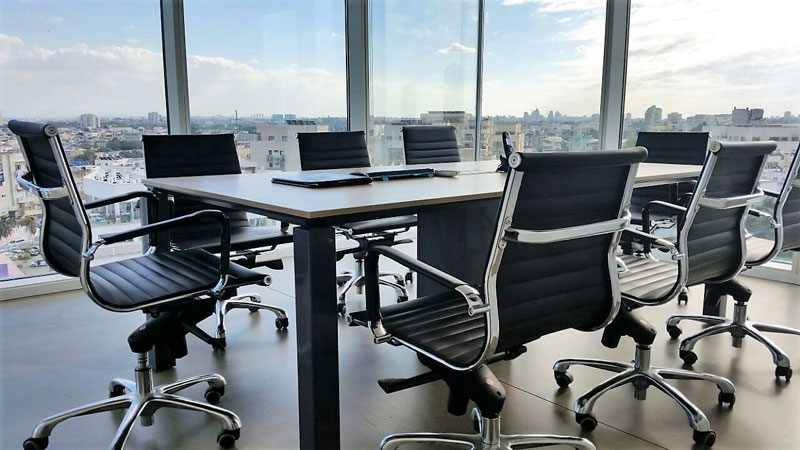 Roy Kurz & Co., Law Office & Notary

Company Rankings