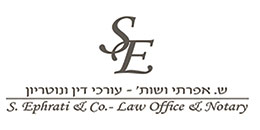 S. Ephrati & co. – Law Office & Notary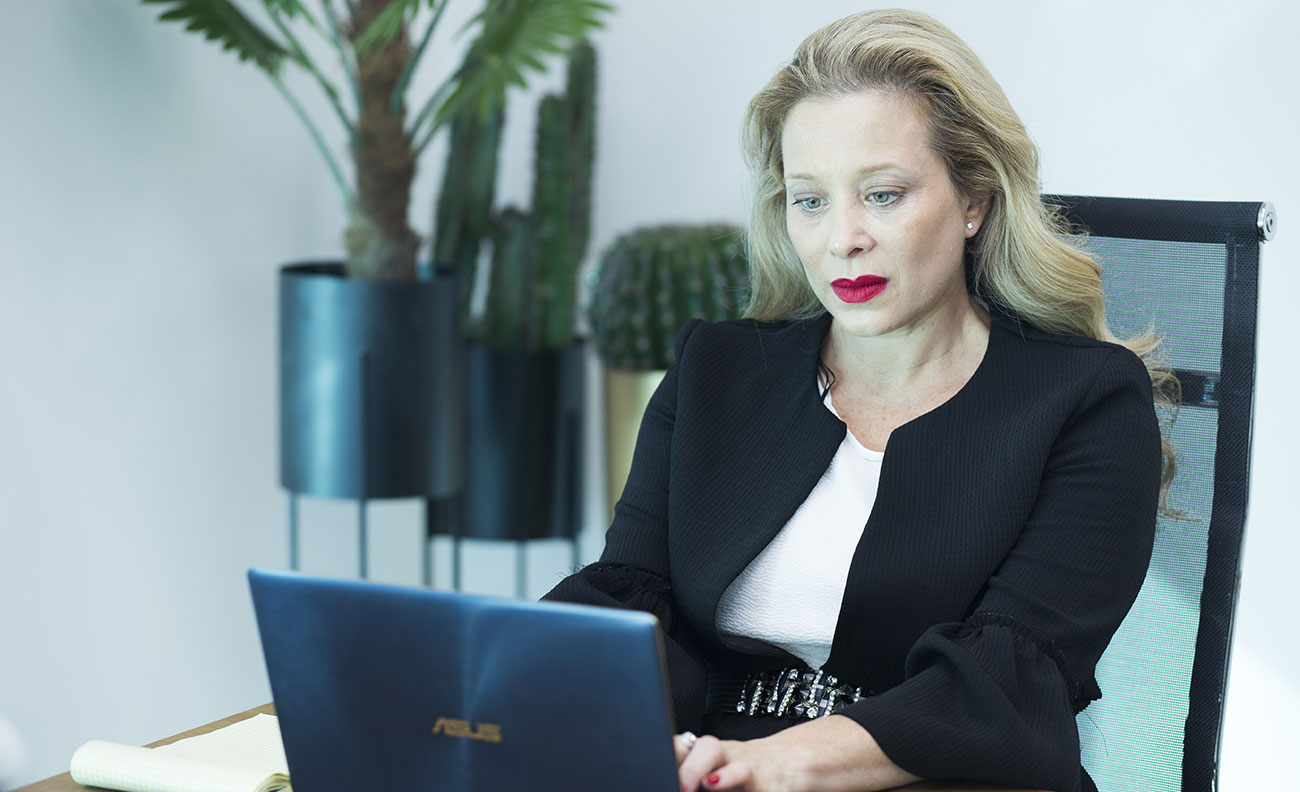 Company's Profile

Company Executives

About S. Ephrati & co. – Law Office & Notary
Ephrati & Co. is one of Israel's leading law firms in the field of marital status and family law, wills and inheritances, lasting power of attorney, guardianship, execution, bankruptcies, mediations and notary services. It was founded in 2002 by Adv. & Notary Sharon Einhorn – Ephrati and grew rapidly thanks to uncompromising professionalism, a comprehensive understanding of all of the complex aspects of the firm's practice areas, the personal attention to the clients and the effective results, which are expressed in achieving the client's goals. The firm's team includes seasoned lawyers with extensive experience. The firm's legal practice is carried out at the highest level of quality. As part of its aspiration to excellence and professionalism, the firm remains continuously abreast of developments in legislation and rulings and participates in diploma trainings, conventions and lectures in its areas of practice.
About Adv., Notary and Mediator Sharon Einhorn Ephrati, the Firm's Founder and Owner
Sharon Einhorn Ephrati has an LL.B. (magna cum laude) from the College of Management in Rishon LeZion and an LL.M. (cum laude) from Tel Aviv university. Since her bar admission in 2000, Adv. Einhorn Ephrati was also certified as a busi-ness and family mediator and is included in the recommended mediators list of the courts and support units across Is-rael. She is also a certified as a notary and was authorized by the Ministry of Justice to prepare lasting power of attorney, expression of will documents and preliminary instructions – new legal tools which perfected the guardianship institute and enable a person to appoint trusted persons who would act on their behalf and make decisions for him/her on mat-ters of property, personal affairs and healthcare when he/she would lack the capacity to do so. Professional articles and columns that Adv. Einhorn – Ephrati wrote were published in journals and in the media including: in the legal column of the magazine "Parents and Children" that she edited for Many years. She often appears and lectures before groups, companies and individuals. In parallel to her work and since her bar admission, Adv. Sharon Ephrati – Einhorn has been donating her time pro bono for the community, and in this framework volunteers in providing legal counsel in the WIZO and as a mediator in the mediation center of the Hof HaSharon council.
Practice Areas
Family and Inheritance Law
Counseling and Building Legal Strategies: Family law is a complex field. Due to the race of jurisdictions and the case law dynamics in this field, an appropriate legal strategy can change the entire divorce proceeding. Since no case is like another, the right strategy must be customized to the case's specific characteristics and to the client's needs. Litigation: Representation in the family courts, the rabbinical courts, and appellate courts – district courts, Supreme Court and the Great Rabbinical Court. The firm is renowned for its successful representation and obtaining extraordinary results in complex and highly-sensitive cases. The firm has a track record of achievements owing to its leading litigation, thor-oughness and creativity as well as the longstanding experience in representing clients before all of the courts and strate-gic thinking. Divorce Proceedings: Managing divorce proceedings and representation in the rabbinical courts in every matter that relates to divorce pro-ceedings, including complex divorce-related Halachic issues such as: bundled divorce lawsuits, causes for divorce, mar-ital harmony lawsuits, forcing a divorce decree, Ktuba lawsuits, specific housing application, evidence of adultery, juris-diction arguments and managing international divorce proceedings, also when the parties reside outside of Israel. Division of Property: Every aspect of dividing family assets during divorces including proceedings that relate to family com-panies, partnerships in startups and in ventures and investments overseas, shares and options, personal and busi-ness reputation, earning differentials, uneven distributions, breaking-up of partnerships, claims for the sharing of spe-cific assets, locating "smuggled" properties, valuations and cross-examination of experts. Alimony and Child Support: representation including the calculation of earning potential, proving lifestyle level and unreported income. The firm is also experienced in lawsuits for determining the main parent and the division of expenditures and even travel expenses. Custody: The firm also Handles complex custody cases in all of the courts. The firm has the knowhow and the experience in working with professional entities (appointed guardians, welfare officers and parental capacity examination institu-tions, psychiatrists and psychologists) and accompanying the clients closely in their conduct vis-à-vis such entities and cross-examining said entities in the court and handling the opinions that they provide professionally. Immigration Lawsuits and Child Abduction Proceedings: Managing immigrations lawsuits with all of their aspects and returning minors to their countries of origin. Common Law Spouses: managing legal proceedings concerning the rights of unwed couples who are considered to be "common law spouses", including matters of – property, inheritance rights, alimony payments and recognition as common law spouses for the purposes of pensionary and other rights. Will En-forcement/Probate and Objections to Wills and Defense thereof: the firm has a track record of numerous proven suc-cesses in managing objections to wills and defending wills, including in cases of undue influence on the drafting of the will, claims against the mental capacity of the testator, will deficiencies, will interpretation and more. These proceedings require in-depth knowledge of the field and thoroughness, meticulousness and the ability to investigate and check facts and events that transpired prior to the time of death.
Drafting Legal Agreements
Drafting Legal Agreements of all Types: Divorce Agreements, including accompanying the client in mediation proceedings and negotiations towards a divorce agreement, nuptial agreements, joint living agreements, joint parenting agreements etc.
Execution and Insolvency
The broad spectrum of topics that the firm handles in this field includes: representation of debtors and creditors in deed execution claims, execution of monetary rulings, execution of child support and alimony rulings, fixed sum claims, in-cluding after objections when the case is transferred to a court, execution of operational proceedings, including arrest orders, seizures and receiverships, representation of debtors and creditors in insolvency proceedings until a debt relief is obtained, negotiating on debt restructuring etc.
Legal Precedents
Adv. Einhorn - Ephrati achieved amazing legal results for its clients, including precedents in high alimony payments, re-ducing and canceling alimony payments in light of material change of circumstances, canceling wills on grounds of un-due influence, canceling joint custody, custody transferring on grounds of parental alienation etc'.
Community Service
Adv. Einhorn - Ephrati has been volunteering in WIZO Israel for 23 years through the provision of legal counsel and medi-ations in the various branches. She also volunteers in the mediation center of the Hof HaSharon Regional Council and has been conducting mediations that have led to successful agreements and resolution of disputes.
The Professional Vision
Adv. "Saving one life is equivalent to saving the whole world".
The firm aims is to achieve the best results for its clients, big as small, with an emphasis on accompanying the clients across the entire legal proceeding with uncompromising professionalism, legal innovation, thoroughness and out-of-the-box thinking , with sensitivity, compassion and 24/7 availability.

Facebook Updates

Company Rankings