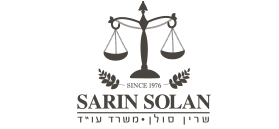 Sarin Solan, Law Firm
Family Law, Family Class Actions, Land Registry, Receiverships and Real Estate Development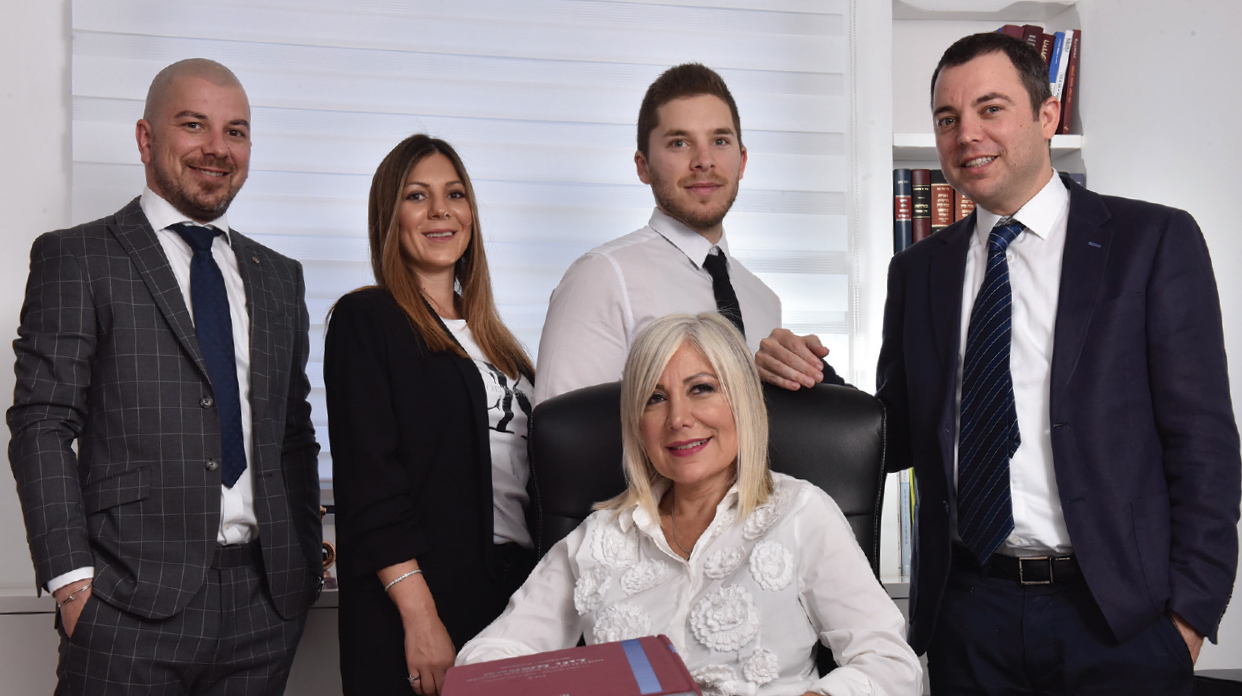 Company's Profile
| | |
| --- | --- |
| Established: | 1976 |
| Line of Business: | Family Law, Family Class Actions, Land Registry, Receiverships and Real Estate Development |
| Address: | 2 HaPalyam St., Haifa |
| Phone: | 972-4-8668881 |

Company Executives
Adv. Sarin Solan

Founder and Owner

Sarin Solan, Law Firm

Adv. Gdali Solan

Partner

Sarin Solan, Law Firm

Adv. Oren Solan

Partner

Sarin Solan, Law Firm

Adv. Moran Solan

Partner

Sarin Solan, Law Firm

Adv. Ron Solan

Partner

Sarin Solan, Law Firm

About Sarin Solan, Law Firm
Sarin Solan, Law Firm is a boutique family office, which specializes in marital status, divorces, wills and inheritances, drafting nuptial agreements, and more.
The firm's unique strength is in its ability to identify its clients' needs, while constructing a legal strategy tailored for each client, according to their wishes and goals. The firm represents clients before the various courts, including the rabbinical courts, the family courts, the Sharia courts, the district courts, the Great Rabbinical Court, the Supreme Court, and when necessary, Bagatz.
45 Years of Professional Excellence
The firm has four and a half decades of experience in all aspects of family law, including nuptial agreements, marital harmony agreements, divorce agreements, Ketubah claims, child support, alimony, division of properties, common law spouses, wills, inheritances and inheritance disputes. The firm, founded in 1976, is managed by Adv. Sarin Solan and her son Adv. Gdali Solan, and is located in Haifa near the courts and the various government agencies, but provides first-class legal service across Israel.
The firm's team meticulously remains abreast of every development in its practice areas, including new rulings and precedents, in order to continue and provide the best service for its clients, maintain the professional excellence for which it has been renowned for 45 years, and to provide uncompromising legal service.
Adv. Solan Sarin has an LL.B. and an LL.M. from Tel Aviv University.
Practice Areas
Adv. Solan has 45 years of professional experience in civil and marital status law. The firm sees each and every case as unique and individual, and personally customizes the legal solutions for its clients. Thus, the divorce proceedings become a corrective experience which has a critical importance in receiving counsel before making decisions. The firm provides first-class legal services for all aspects of divorce, common law spouses and civil marriages, while prioritizing its clients and their personal needs at all times.
Alimony and Child Support
Sarin Solan Law Firm has been specializing is alimony and child support in light of decades of experience and professional success, and specializes in every aspect of this segment, including wife alimony, child support, common law marriage alimony, husband alimony, alimony collection and ruling changes, all in order to provide the best legal and personal service for the clients, for their benefit and the benefit of their children.
Visitation Arrangements
Sarin Solan Law Firm believes that although joint custody is sometimes perceived as "mandatory", it is in fact "obligatory", since both parents of a minor are guardians who are entrusted with the minor's welfare and benefit, also beyond the financial-economic aspect. The firm handles, among others, grandparents visitation rights, paternity claims, child abduction, rebellious children, parental capacity assessments and visitation arrangements.
Agreements
The firm has in-depth experience in preparing all of the agreements that relate to civil status, including divorce agreements, nuptial/pre-nuptial agreements, marital harmony agreements, parenting agreements, gifting agreements, immigration agreements, joint living agreements, and apartments sale and rental agreements.
Wills and Inheritance
The firm has been specializing for many years in the field of wills and inheritances, including heir agreements, probates and will orders, and objections to wills and/or inheritances.
Domestic Violence
Sarin Solan, Law Firm provides leading legal services in the domestic violence field, an area where the Israelis courts' approach to verbal violence has been equivalent in its severity to their approach to physical violence over the past few years. Verbal or emotional violence have become one of the numerous criteria which justify, inter alia, protection and/or restraining orders.
Division of Properties
The firm has accumulated vast experience and deep knowledge in the division of properties area. According to the Property Relations Law, all of the assets are considered to be "joint" if both spouses maintained a full joint living, with both parties participating in the efforts for the accumulation of properties. Nowadays, this law also applies to common law spouses, while in the past, before the law was enacted, the sharing presumption only applied to married spouses. However, not all assets are considered to be joint. There is a distinction between two types of assets and properties: joint and private. These issues, and many others, serve as the basis for the firm's specialization in the division of properties field, and to the professional excellence which it acquired during decades of providing legal services in this field.
Real Estate
The firm specializes in real estate, including apartment sale agreements, which covers numerous topics, including the sharing presumption, joint properties, balancing of resources, private properties, receiverships and breaking up of real estate partnership. The firm also specializes in rental agreements, where parents are entitled to rent apartments to their family members, since the current trend is to refrain from relying on oral agreements and sign rental agreements between family members, which become commonplace over the past few years, in order to avoid future misunderstandings.
Family Torts
Nowadays, there is an emerging trend in the courts' decisions, to enable liability in torts claims against spouses – i.e. – compensation for actions or omissions that were caused during the joint living. This means that there is ground for a lawsuit under the Torts Ordinance also in the framework of legal proceedings that are managed before the family courts. The firm provides clients with legal service that includes bodily and mental harm, autonomy limitations, infringement of the rights to have children, non-disclosure of information, and compensations for adultery and defamation.

Company Rankings