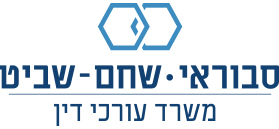 Savoray, Shacham-Shavit – Law Office
Criminal Litigation, White-Collar Offences, Economic Offences and Security Offenses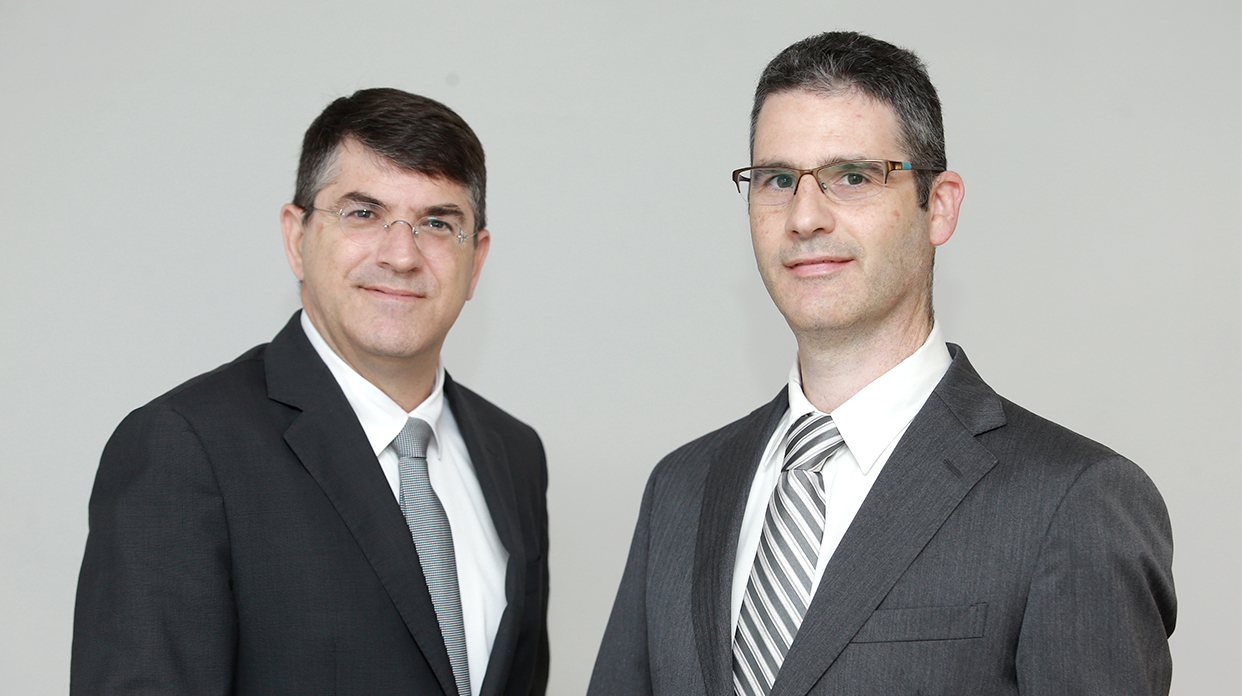 Company's Profile
| | |
| --- | --- |
| Established: | 2000 |
| Line of Business: | Criminal Litigation, White-Collar Offences, Economic Offences and Security Offenses |
| Address: | 5 HaHilzaon St., Ramat Gan (Granite House) |
| Phone: | 972-3-945-5551 |

Company Executives
Adv. Eran Shacham-Shavit

Founding Partner

Savoray, Shacham-Shavit – Law Office

Adv. Oded Savoray

Founding Partner

Savoray, Shacham-Shavit – Law Office

About Savoray, Shacham-Shavit – Law Office
Savoray, Shacham-Shavit - Law Office is an elite law firm which practices white-collar crime defense, criminal and administrative law. The firm's partners' professional careers started more than 25 years ago. The integration of the longstanding accumulated experience of the two partners who founded the firm – Advocates Oded Savoray and Eran Shacham-Shavit provides the firm with special expertise, unique experience and in-depth familiarity with the various adjacent and crossing enforcement fields. Adv. Shacham-Shavit served in major intersections of Israel economic enforcement and managed many complex economic cases and is a renowned expert of complex criminal-economic and administrative litigation.
Adv. Savoray is one of Israel's prominent and leading lawyers and a renowned expert in complex criminal, white-collar, administrative and military litigation in the various legal courts, and also in complex negotiations and business mediations. The firm's unique expertise is managing all types of white-collar proceedings, in investigations by the Lahav 433 Police Unit, the Israel Securities Authority, The Tax Authority, and other government and enforcement authorities. Beyond the partners, the firm's team includes Adv. Sivan Hauzman, who is a seasoned and experienced lawyer who formerly served in the Military Advocate General Corps, and Adv. Maria Oren Leyfer who formerly served in an economic enforcement authority and has economic-technological expertise. Together, the four serve as a one-stop-shop for their clients in the criminal, economic and administrative law practices, with an emphasis on excellence, professionalism, thoroughness, personal dedication and high discreetness.
The Firm's Practice Areas
The firm's operations can be divided into white-collar investigations and legal proceedings, economic offenses, bribery, fraud and breach of trust and representation of officers and officials across the Israeli security forces and enforcement authorities who are suspected of criminal and disciplinary offenses; management of administrative and disciplinary proceedings of public officials before the Civil Service Commission, and officials of the Israeli security forces, proceedings against the Compensation Officer in the Ministry of Defense; in addition, representation of persons from various ranks of contracting companies who are suspected of responsibility for construction site accidents. All of these include dedicated and intelligent management of the various arenas that accompany the legal proceedings, including legal-media aspects.
The firm's greatest advantage stems from its very deep familiarity with the modus operandi of the enforcement and investigation authorities, enabling it to provide strategic and professional counsel for every case from its initial stages. Owing to their longstanding experience, the firm's heads can predict the next steps of the enforcement authorities, and prepare the appropriate moves, in the most efficient and accurate manner while striving uncompromisingly to the success and the protection of the clients' interests. Throughout the years, the firm accompanied countless suspects from the start of the investigations to the conclusion of the legal proceedings while accumulating invaluable litigatory experience in all legal courts.
Top expertise, Personally Customized Legal Services
with Maximal Discreetness
In addition to top expertise, each of our client receives friendly and personal service, fully customized to the needs, interests and the legal results he aims for. Many of the clients are corporates and companies' senior managers and directors. The firm maintains a record-level of discreetness in order to keep our clients away from the spotlights.
The Founding Partners
Adv. Oded Savoray has almost 30 years of experience in criminal and administrative litigation, and is one of Israel's top lawyers in the practice of white collar, offenses that are investigated by a variety of government, enforcement and defense authorities. Over the years he accumulated significant experience in representing in criminal, military and administrative law, and has a particular expertise and leading reputation in representing IDF, Police, Prison Service and defense forces personnel, in criminal proceedings that are investigated by the Investigating Military Police, The Department of Internal Police Investigations and the National Prison Guard Investigation Unit, in administrative and disciplinary proceedings and in proceedings against the Compensation Officer in the Ministry of Defense. Oded has a high security clearance and is one of the few lawyers in Israel who have the permit to counsel and represent in classified defense-related offenses. He also has vast experience in managing high pofile cases, and expertise in managing legal and media strategies. He formerly served in the Military Advocate General Corps and currently serves in the Israel Defense Forces' military reserve force as an interna-tional law emergency counselor (Col.). He has an LL.B. from Tel Aviv University.
Adv. Eran Shacham-Shavit Has 20 years of experience in the legal profession and a unique expertise in criminal-economic litigation, administrative proceedings and counseling before and during interrogations. In light of his various roles, Eran has in-depth and close familiarity with the core of the enforcement and investigation authorities, including the State Attorney office, Lahav 433 police unit, Israel Securities Authority, the Israel Money Laundering Authority (IMPA), the Tax Authority and the Competition Authority. Eran served for eight years as both a legal counselor in the Israel Securities Authority's Investigations, Intelligence and Market Surveillance Department and as the Department's General Counsel. In the framework of this role he provided ongoing legal counsel throughout the investigations, negotiated with witnesses who turned state's evidence, managed and implemented administrative enforcement proceedings in the Israel Securities Authority and represented it in the courts. He also served as a senior prosecutor in the Tel Aviv District Attorney's Office (Taxation and Economics) and managed complex economic cases. Additionally, he served as a prosecutor in the Israel Police with a specialization in juvenile criminal cases. He has an LL.B. with core courses in economics and an LL.M. from Tel Aviv University.
Prominent Cases
In its years of practice, the firm represented clients in a variety of notable economic and defense affairs, including the representation of suspects in municipal bribery scandals, customs offenses, the David Bitan Affair in the Rishon LeZion Municipality, Representation of a lawyer in an AML in-vestigation in Lahav 433 police unit, representation of a hedge fund owner who was suspected of securities offenses, representation in bribery offenses and economic offenses in various defense organizations, representation of Brig.-Gen. Ofek Buchris who was suspected of inappropriate be-havior to a subordinate (in reserves service), representation of Brig.-Gen. Erez Weiner in the Harpaz Affair (in reserves service), representation of public officials in the ISA and economic in-vestigating authorities, representation of criminal cases of the tax authority, representing CEOs and public companies' officials, representation of the CEO of a public corporate who was sus-pected of insider trading and offenses such as bribery. Providing ongoing support to companies and officials in private and public companies with their operations before financial regulators (ISA, tax authority, etc.), and representation of suspects in the Underground Bank of the Diamond Exchange Affair.