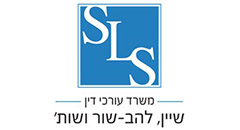 Shane, Lahav-Shor & Co., Law Office
IDF disabled and bereaved families

Company's Profile
| | |
| --- | --- |
| Established: | 2018 |
| Line of Business: | IDF disabled and bereaved families |
| Address: | 9 Marmorek St., Tel Aviv |
| Phone: | 972-3-5588806 |
| Fax: | 972-3-5588520 |

Company Executives
Adv. Raphael Shane

Partner

Shane, Lahav-Shor & Co., Law Office

Adv. Dovrat Lahav-Shor

Partner

Shane, Lahav-Shor & Co., Law Office

About Shane, Lahav-Shor & Co., Law Office
Shane Lahav-Shor and Co. is a leading law firm in its field that specializes in representing IDF disabled and defense system casualties. The boutique office adheres to its expertise in this unique and specific field, in order to provide first-class legal representation to IDF disabled persons in all legal courts and in all legal proceedings.
The combination of the professional excellence of the firm, the personal touch, and the sympathetic but determined representation in the complex claims it offers to its clients, is what gives it its added value.
Shane Lahav-Shor and Co. has 20 years of professional experience in its field of expertise. The firm maintains availability, professionalism, and a personalized approach in all its activities. Due to the personal acquaintance of those in charge of bereavement and the IDF disabled, the firm's staff is personally and practically aware of the nuances associated with legal treatment of its clients in its complex area of expertise, both legally and emotionally. The collaborative work of the partners, which spans 13 years, leads to the many achievements of the Shane Lahav-Shor and Co. firm in its field of expertise. The unique experience and in-depth knowledge of Adv. Shane and Adv. Lahav-Shor on issues related to IDF disabled and bereaved families, combined with the firm being one of the few law firms in Israel that specializes exclusively in this unique field of expertise, makes the firm one of the leading firms in Israel in this field.
Shane Lahav-Shor's many years of experience in managing hundreds of cases in various proceedings before the Ministry of Defense's Disability Rehabilitation Division, in all the various instances, whether it is initial claims, aggravated claims, reduced disability, or an appeal to a higher committee, result in the firm's best achievements for its clients.
Shane Lahav-Shor and Co. is committed to uncompromising legal service on many issues, including claims for recognition of disability rights, claims for aggravation, filing claims for reconsideration, assistance in exercising disability rights, representing disabled people in legal committees, appeals to the medical committee, appeals to the court, claims by reservists. In addition, the firm handles filing claims for income tax exemption and submitting applications with the Soldiers Admissibility Commissioner.
Professional Excellence, Devoted Service, and Full Transparency
Shane Lahav-Shor and Co. provides its clients with exceptional legal services, dedication, and adherence to uncompromising quality, with full transparency in all stages of case management. Aside from offering dedicated legal services, the firm's staff offers its clients warm, attentive, and sensitive treatment, emotional support, and assistance throughout the case. As a result of its work nature, Shane Lahav-Shor and Co. consults with medical experts in all areas that are required in order to provide clients with a comprehensive service, complementing its in-depth medical knowledge.
Pro Bono
The staff of Shane Lahav-Shor's office serves as legal advisers to various associations that specialize in IDF disabled people, with special emphasis on combat casualties. The firm represents combat casualties seeking to have their rights recognized.
The firm's staff also lectures in advanced training at the Bar Association in the field of IDF disabled.
The Partners
Adv. Raphael Shane
Adv. Raphael Shane is a partner in the law firm of Shane Lahav-Shor and Co. Adv. Shane is an elite unit member who was wounded during his military service during operational activity and is recognized as an IDF invalid. Adv. Shane previously served as the legal advisor of the Yad LaBanim organization, and he serves as the legal advisor of various associations. Adv. Shane has extensive medical and legal education in the field of physical and mental injuries. Adv. Shane has many years of experience in representing plaintiffs in his area of expertise, both in the courts and before the medical committees of the Ministry of Defense and proceedings before the Remuneration Officer.
Adv. Shane has a bachelor's degree in law. LL.B, and he has been a member of the Bar Association since 2010. When Adv. Shane started his professional career, he focused on the field of IDF Disabled Law while working in the leading law firms of Israel.
Adv. Dovrat Lahav-Shor
Adv. Dovrat Lahav-Shor is a partner in the law firm of Shane Lahav-Shor and Co.
Adv. Lahav-Shor has 20 years of experience in her field of specialization. Adv. Lahav-Shor specializes in assisting disabled IDF soldiers, bereaved families, and victims of hostilities. Adv. Lahav-Shor represented a great number of invalids in the IDF and has extensive experience handling mental illness cases, both before the Compensation Officer and in other proceedings and courts.
Adv. Lahav-Shor established and managed for several years a legal clinic at Shaarei Mishpat College, in order to address the rights and benefits to which IDF disabled are entitled, especially PTSD victims, while working with representative organizations, including Yad LaBanim Organization, the IDF Disabled Organization, the IDF Widows and Orphans Organization and the relevant divisions in the Ministry of Defense.
Adv. Lahav-Shor volunteers with an organization that locates and represents clients in the PTSD recognition process.
Adv. Lahav-Shor holds a bachelor's degree in law LL.B., and has been a member of the Bar Association since 2002. Adv. Lahav-Shor specialized in the Magistrate Court in Tel Aviv. In the past, Adv. Lahav-Shor worked in one of the leading law firms in Israel in the field of Military Law.

Photo Gallery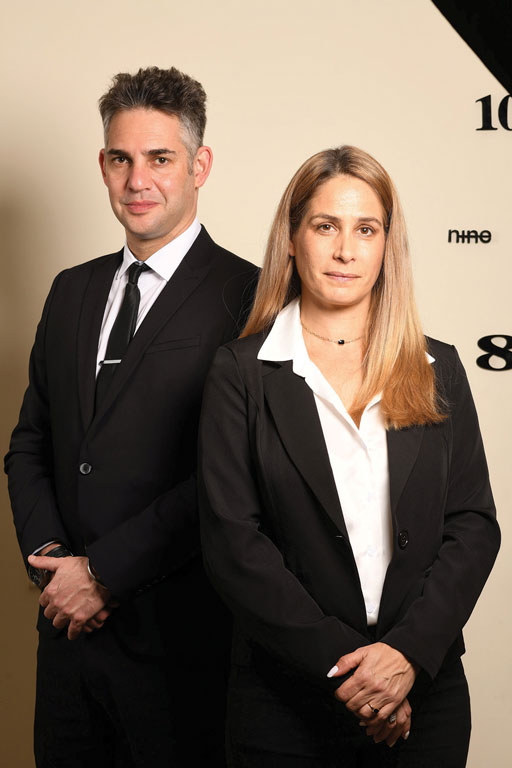 Company Rankings