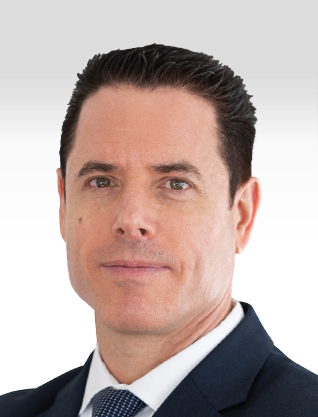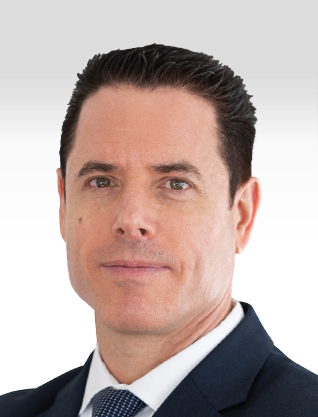 Ofer Shapira
Managing Partner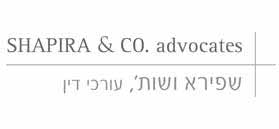 Shapira & Co.
Distressed Businesses, Insolvency, Debt Arrangements, Realization of Assets, Property Law, Real Estate, Commercial Litigation
| | |
| --- | --- |
| Year of Birth: | 1967 |
| Email: | [email protected] |
| Linkedin: | Click to View |
| Fields: | Insolvency – Receiverships, Liquidations, debt restructuring; debt collection; Banking; Litigation; Real Estate. |
| Position: | Managing Partner |
| Additional Positions: | Member, INSOL International |
| Past positions: | Partner, Zellermeyer Pelosoff & Co. (2001-2008); Associate, Kantor, Elhanani, Tal & Co. (1993-2001). |
| Education: | LL.M., (cum laude), Tel Aviv University (1999); LL.B., Bar Ilan University (1993) |
| Member in: | Israel Bar Association (1993). |
| Languages: | Hebrew, English, Spanish |
| Website: | www.oshapira.com |
What is the most significant action that you have recently led?
In recent years our firm has represented banks and institutional bodies on routine matters and on a regular basis in main and significant cases in the economy. Among other things we represent the bondholders of Ampal's debt, we represent Bank Leumi on the subject of Elbit Imaging, and we represent Bank Hapoalim on the subject of Kaman. Adv. Ofer Shapira works as one of two receivers on behalf of Bank Hapoalim and Israel Discount Bank to realize and sell the Kaman Group, receiver of Germany's Sibil Group and more. Our firm has also represented and represents banks and investors in talks on debt arrangements for various companies including Arazim, Angel Group, Nidar, Gilon and more. Our firm also represents banks in "silent" debt arrangements with various businesses. In all these our firm serves as a professional consultant or project director leading proceedings and arranging procedures so that it can be realized in the best possible way.
At the same time Adv. Shapira serves as receiver and manager of the Leadcom Group. As part of the receivership process Leadcom Group has undergone a most significant business transformation in recent years, changing from a failed group that had reached a situation of insolvency to a successful group serving as a major player in the communications infrastructure market in Africa and Central America. This process is the most significant process unlike any other and the powerful success has been allowed to come about due to the combination of professional ability, creativity and skill of our firm. As of today our firm's team is one of Israel's leading teams in handling failed companies in problem businesses and realizing assets and businesses.
What are the firm's most significant strengths in your eyes?
The significant strengths of our firm are mainly:
1. The ability to lead the most complex legal and business processes while staying over the long-term and having familiarity with the details and a deep understanding of the creative options that allow for the finding of unique solutions.
2. The major and successful experience in operating, realizing and enforcing legal arrangements overseas and realizing assets and businesses outside of Israel. Our firm has the most extensive and unique experience in handling companies with centers of operations or debts in Israel while their main assets are abroad (or the opposite) including (but not only) major experience in working with foreign banks, courts, and various professionals in many countries around the world. Our firm is organized in the best possible way to correctly represent and handle crisis situations, both at the highest level of the firm's staff (which in recent years has taken in only professional economics graduates as well as in law) and in the ability to manage business and legal correspondence in this area in English in any place in the world and any time zone around the clock.
Our firm has the most active and successful business connections with a range of quality professionals in Israel and worldwide for complementary services such as: economists, organizational consultants, value assessors, professional managers, appraisers, insurance advisors and the like. Our firm is also a member of the international network of professionals in the insolvency sector BTG Global Network. All these allow our firm to provide our clients with first rate quality legal and business services.
What are the firm's main challenges in the coming years?
In our estimates, in the near future many more companies will reach a debt arrangement situation or situation in which they will require the involvement of creditors in the business either through a debt arrangement or through creditors taking control of the business and collecting the debt through the correct and healthy management of the basic assets. The main challenge of our firm is to continue to serve as a main body in activities in this market, whether by representing creditors and striving towards fair and professional arrangements or by managing and operating businesses and assets. The challenge that we have marked out for ourselves is quality and professional growth in the firm's areas of involvement.
What advice would you offer a lawyer who is starting out?
The law profession is subject to hard and sometimes frustrating work and it is not a short-course run but a marathon. Therefore, it is very important to choose a topic that is close to your heart so that you love what you do. The choice that I made was to handle companies in trouble – a subject that is in the area between law and business management, an area requiring interdisciplinary abilities, and where success is not ensured but to a great extent a result of the personalities holding office, their ability to reach solid arrangements, on the one hand, and stand by principles on the other hand, creativity, and life, business and general experience.
What is important to remember even in difficult times?
The handling of companies in distress and debt arrangements is a good lesson in ordering life's priorities, and in the secondary importance of when it is right to give money. We see money come and money go and learn to evaluate people (for better or worse) when their businesses are at a low point, no less than at moments of success. In our work, we learn that businesspeople that earn success sometimes err by thinking that they are above the people or have a magic or Midas touch while the objective truth is that that is not how things are. In difficult times for a business or businesspeople, it is important to remember things and give the right weight to fairness, integrity and friendship.