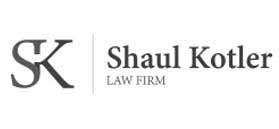 Shaul Kotler, Law Firm
Corporate Law and Commercial Litigation - Representing Bank Customers; Liquidations and Insolvency Proceedings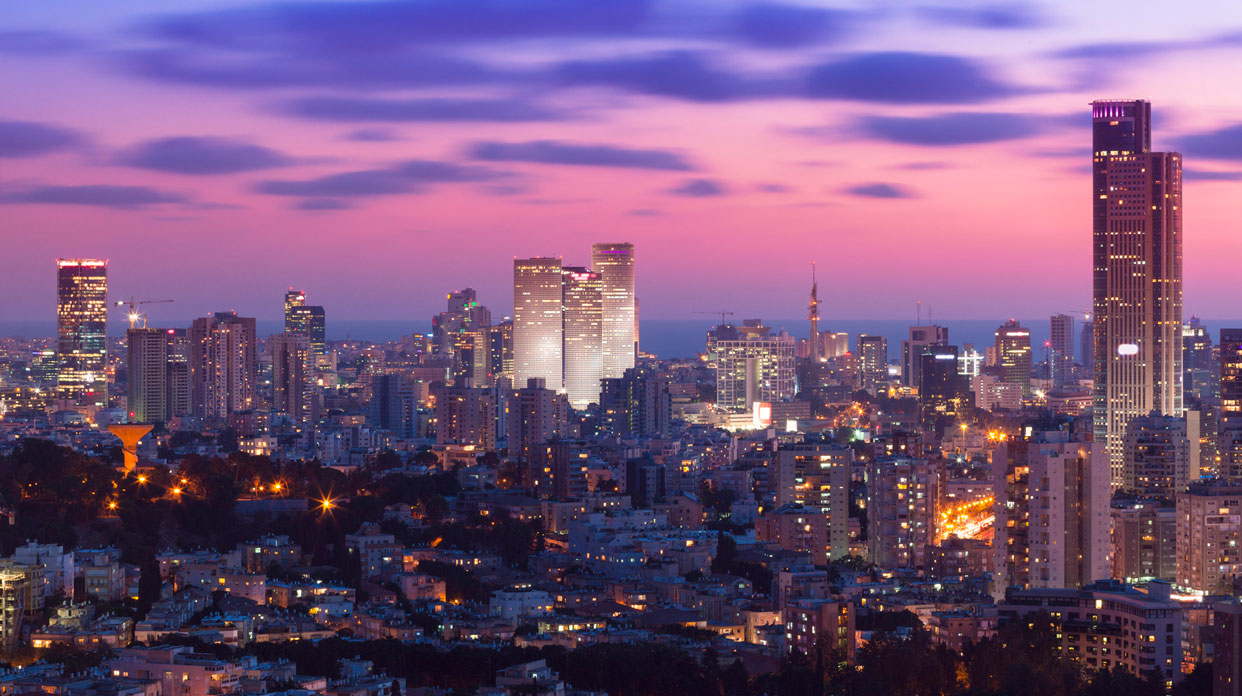 Company's Profile
| | |
| --- | --- |
| Established: | 1995 |
| Line of Business: | Corporate Law and Commercial Litigation - Representing Bank Customers; Liquidations and Insolvency Proceedings |
| Address: | 144A Menachem Begin Road, Tel Aviv 6492102 |
| Phone: | 972-3-6935644 |
| Fax: | 972-3-6955565 |

Company Executives
Shaul Kotler

Owner

Shaul Kotler, Law Firm

View Profile

Shaul Kotler

About Shaul Kotler, Law Firm
Shaul Kotler Law Firm specializes in commercial litigation stressing legal proceedings in corporate and banking, representing bank customers, commercial litigation, corporate law and insolvency proceedings, liquidation, receivership, creditors' arrangements, bankruptcy and stays-of proceedings. The firm's success leads to its constant presence in leading Insolvency and Banking ranking charts in the rankings of Chambers Global, Duns 100 and Legal 500. The firm is renowned for its unique expertise in representing bank customers and has gained years of profound knowledge and experience in this field. The firm is engaged in substantial cases of large amounts of money and high complexity, and strives towards full availability for clients and personal attention for those who enjoy legal services of the highest professional standard provided by the firm's experienced staff and personally by Adv. Kotler himself. The Firm's clients, both in the private and business sectors, conduct through the firm their complex and vast range of legal proceedings that require focus and expertise, along-side personal attention and involvement. The firm is routinely engaged in representing shareholders, executives, controlling shareholders in insolvency and liquidation proceedings. The firm is appointed by court rulings in many exceptional scale cases to positions in insolvency proceedings including the Better Place Group and Hapoel Tel Aviv soccer team. The firm is renowned for professional excellence and makes sure to act with precision, personal attention, and adapting conduct of the case to specific client needs. The firm's staff is experienced and knowledgeable and provides swift, effective, personal and relevant legal services. The firm believes in identifying with the interests of the client and incentive-oriented goals and charges fees based on results and according to the client's circumstances.
Practice Areas
The firm specializes in commercial litigation and handles it on a daily basis, representing clients in all courts in: corporate law, banking law (representing banks' customers in suits against the banks, countersuits, self-protection, foreclosure procedures, debt arrangement talks, etc.), insolvency law (managing liquidations in high-tech, finance, industry, sport, etc.), receivership, bankruptcy, commercial and contractual suits, etc.
Commercial Litigation - The firm specializes in representing clients in complex, large financial cases including handling suits for Israeli and overseas suppliers, businesspeople, public company controlling shareholders, in complex litigation stressing personal attention and full availability, at all times. The firm provides high level legal services in complex litigation proceedings involving substantial financial sums. The firm's structure provides clients the added value of personal service by the firm's founder and representation by him in court.
Banking Law - As part of banking law, the firm specializes in the specific area of representing banks' customers against the banks in law suits, countersuits, self-protection, foreclosure procedures and debt arrangements, receiverships, liquidations, representing guarantors and more, mainly in complex cases involving large sums of money against the banks' special credit and finance departments.
Banking law is clearly divided into two areas:
Representing banks, and representing banks' customer, in which the firm is one Israel's leaders. The relationship between banks and customers is based on those between loaners and borrowers and composed of commercial, contractual and legal layers. Due to the huge gap between customer and bank regarding information, knowledge and economic strength, the legal system has set a rigid framework for banks' actions with customers. To restrain the major power of banks and their economic and legal strength over customers, restrictions and balances are set in Israeli law as well as regulatory limitations on the banks and their actions. In this field the firm is a center of expertise, familiarity and experience.
Insolvency Law - The firm's expertise include liquidating high-tech and advanced technology companies (Better Place group, Go Networks Ltd., Exsodius Ltd., etc.), industrial companies (low-tech, sports organizations; such as the liquidation of Hapoel Tel Aviv and Hapoel Ashkelon soccer teams) both as a court's appointed representative and as a representative of controlling owners and executives in these cases. The firm also represents financial entities in coping with insolvency. The firm receives many court appointments in this field.
The Firm's Overseas Client Activity
The firm specializes in international aspects of commercial litigation and conducts collaborations with the American law firm Pepper Hamilton LLP. The firm specializes in the influence of liquidation and insolvency proceedings overseas and enforcing them in Israel, and the influence of liquidation and insolvency proceedings in Israel and enforcing them overseas, in instances involving multinational companies. The firm is engaged in the issue of enforcing and recognizing insolvency proceedings and the reciprocal relations between Israel and other countries. The firm deals with issues in this field such as taking steps to enforce proceedings according to Chapter 15, Title 11, United States Code, and liquidation proceedings conducted in Israel as in the case of the Better Place international group in which Shaul Kotler was appointed as liquidator.
Pro Bono
The firm is engaged in many pro bono legal activities.
Adv. Shaul Kotler
Born 1965, Adv. Kotler has specialized in commercial litigation since 1995 representing banks' customers and a range of insolvencies including suits and countersuits, self-protection in financial suits and foreclosures by banks, receiverships, liquidations and debt arrangement discussions. He has gained many years' experience and substantial knowledge in his areas of expertise and is recognized as an expert and an authority in his field.

Photo Gallery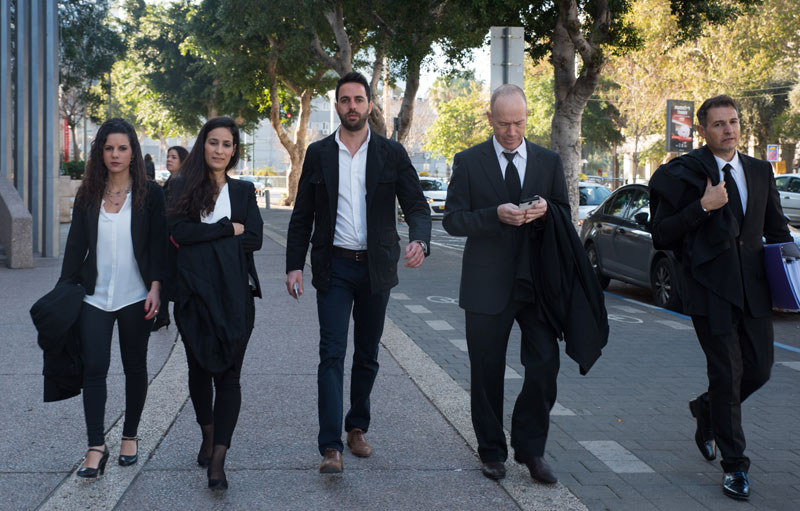 Shaul Kotler, Law Firm | Picture 1
PR Photo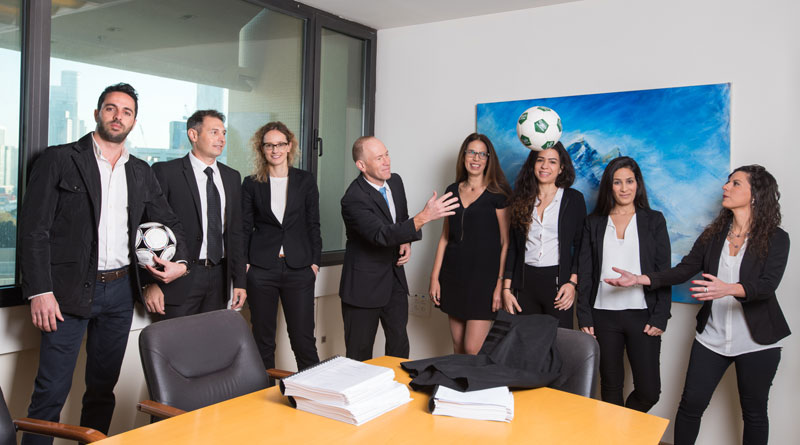 Shaul Kotler, Law Firm | Picture 2
PR Photo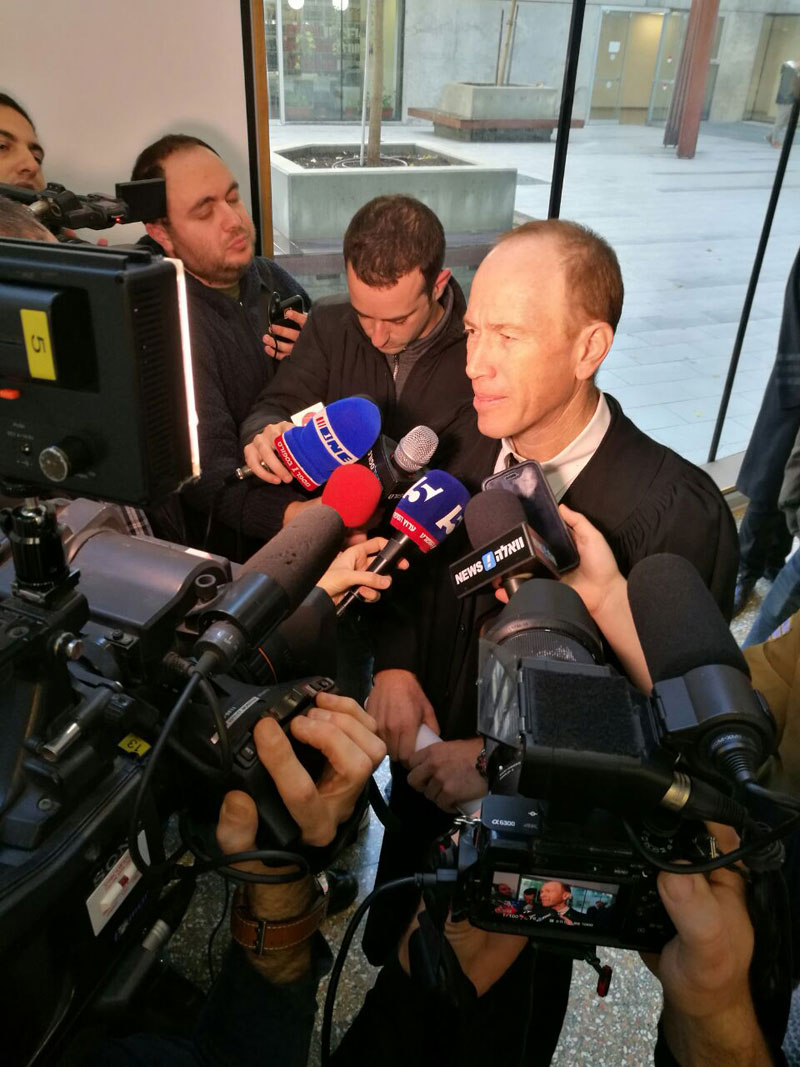 Shaul Kotler, Law Firm | Picture 3
PR Photo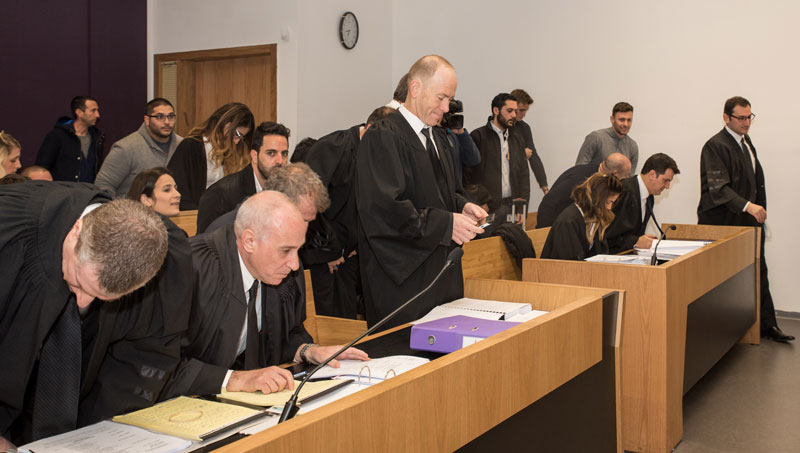 Shaul Kotler, Law Firm | Picture 4
PR Photo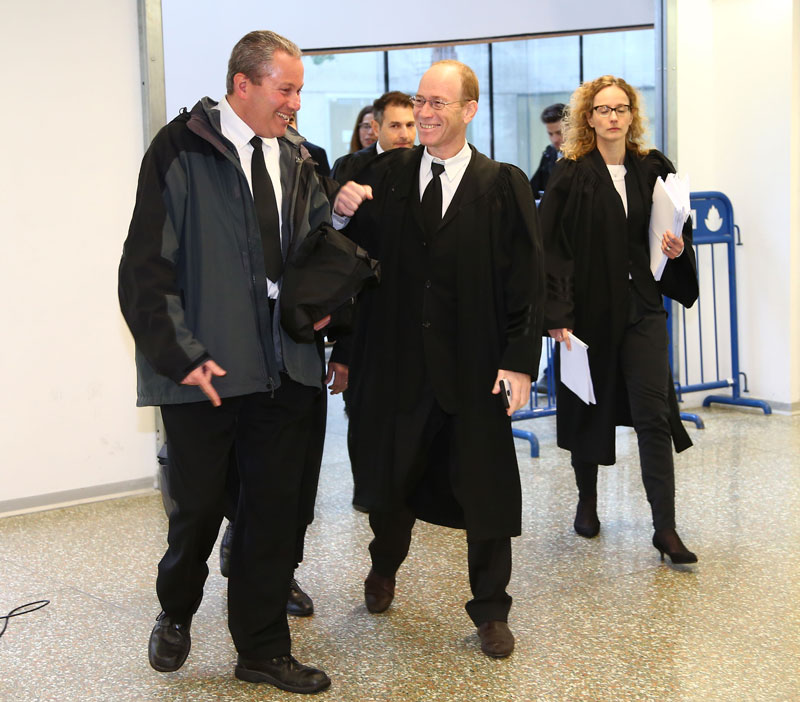 Shaul Kotler, Law Firm | Picture 5
PR Photo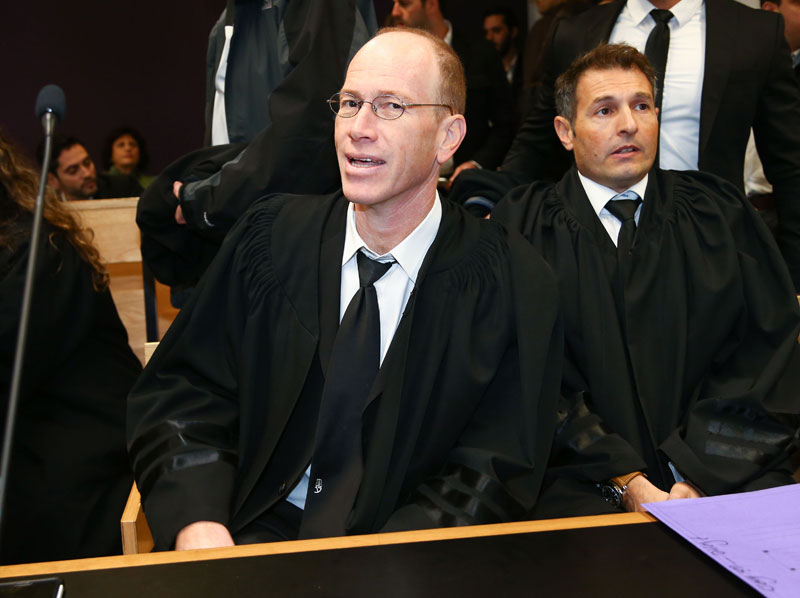 Shaul Kotler, Law Firm | Picture 6
PR Photo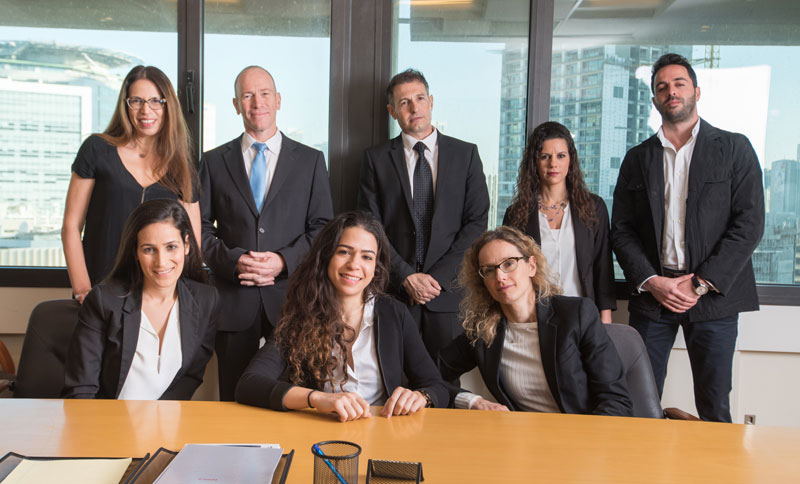 Shaul Kotler, Law Firm | Picture 7
PR Photo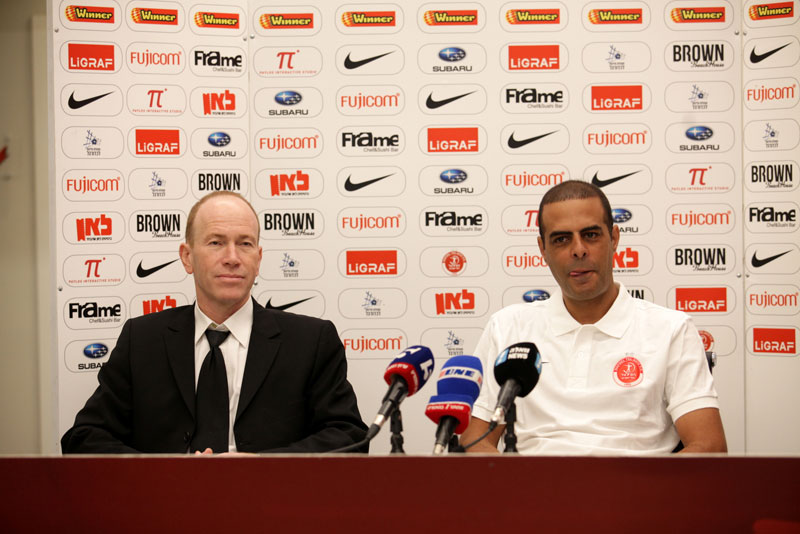 Shaul Kotler, Law Firm | Picture 8
PR Photo

Company Rankings

Articles about Shaul Kotler, Law Firm
Law

The Loan Repayment Mystery

The fee for early repayment is one of the many fees that banks like to charge as part of the current loan services provided to customers (in this context Consumer Price Index linked loans).

The Loan Repayment Mystery