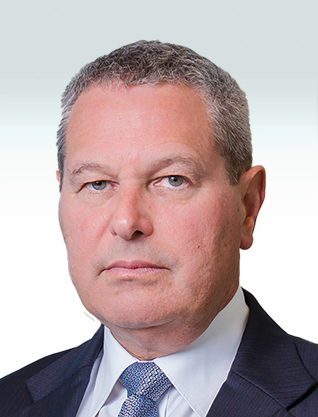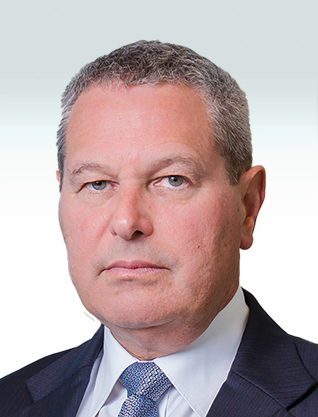 Ofer Bar-On
Senior Partner
| | |
| --- | --- |
| Email: | obar-on@sbilaw.com |
| Fields: | Commercial and Corporate Law, Litigation, Mergers and Acquisitions, Insolvency and Liquidation, Administrative Law, Municipal Taxation, Enviornmental Law. |
| Position: | Senior Partner |
| Education: | LL.B., the Hebrew University of Jerusalem. |
What are the firm's most significant strengths in your eyes?
Our firm has a particularly broad spectrum of legal specializations for its size in traditional and niche legal areas; the level of involvement in every legal matter is by the partners themselves; the motives guiding us are professionalism, excellence, availability and reliability.
What are the firm's recent key moves that will lead to it becoming stronger over the next few years?
Merging the real estate and the planning and construction fields, thus creating a synergy in the firm's commercial field;
Entry into new practice areas: international transactions, labor law, environmental protection;
Taking great care to hire excellent young lawyers;
All of the above improve our range of legal services and our capability to provide a professional and efficient service.
Improving the employments terms and creating positive incentives for the lawyers stabilize the professional, loyal, dedicated and motivated team;
Winning large clients for long term projects, inter alia, by winning tenders, supports the firm's position and improves the revenue flow.
What are the firm's main challenges in the coming years?
Improving excellence at the firm in other areas for example protecting the environment, intellectual property, high-tech, biotech, significantly enlarging the legal staff; improving the firm's profitability by increasing income.
What advice would you offer a lawyer who is starting out?
Stick to the truth. There is no substitute for your good name and integrity; life and death are in language. Formulate your words precisely and in their essence; do not fear and do not deceive – not from your colleagues, judges or clients; do not tire from consulting and testing yourself again and again; internship is short (too short) – yesterday you were granted a license but there is a long way until you will be a "lawyer."
What is important to remember even in difficult times?
That we are all human; it is important to keep everything in proportion in all areas and all matters; there are charges that it is forbidden to make; that the world is round and tomorrow always comes around.