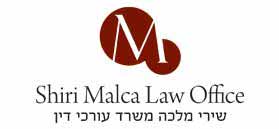 Shiri Malca Law Office
Leading law firm that handles family law as well as private and family equity management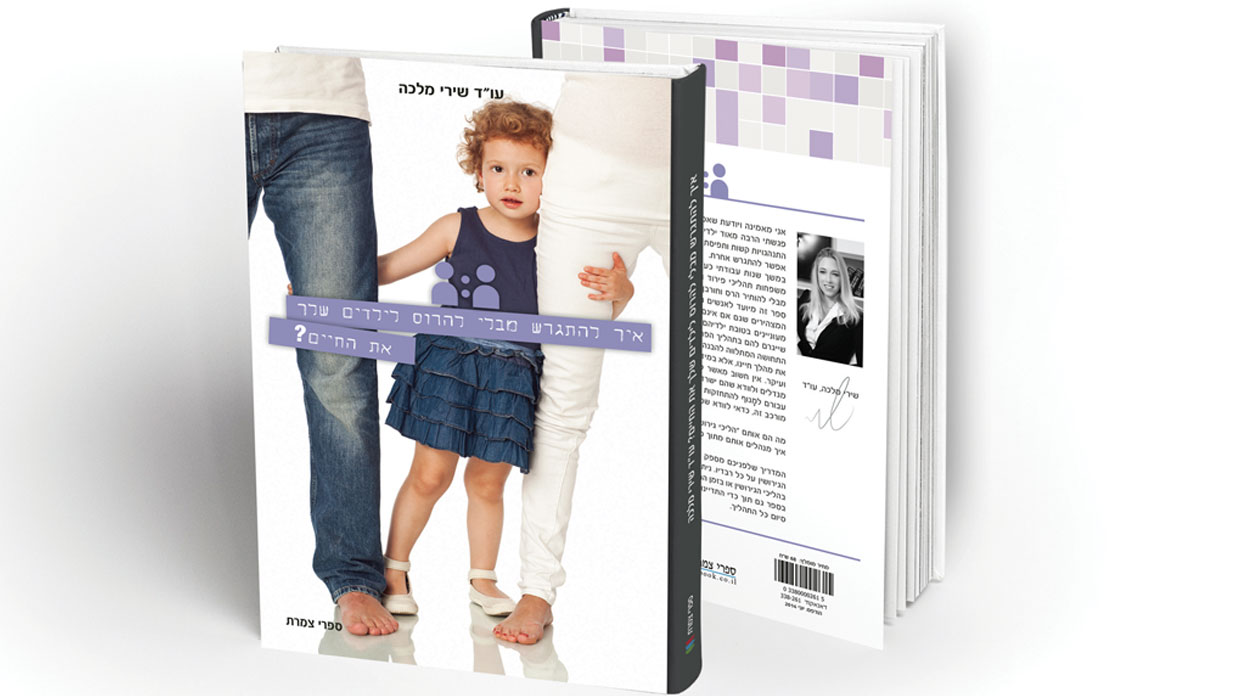 Company's Profile
Established:
2005
Line of Business:
Leading law firm that handles family law as well as private and family equity management
Address:
9 Masada St. 3 B.S.R. Building, Bnei Brak 5120109
www.sm-law.co.il
Phone:
972-3-6477383
Fax:
972-3-6476334

Company Executives
Adv. Shiri Malca

Owner of the Firm

Shiri Malca Law Office

View Profile

Shiri Malca

Dganit Yaniv

Lawyer

Shiri Malca Law Office

Mary Marks

Lawyer

Shiri Malca Law Office

Ravit Frantz

Lawyer

Shiri Malca Law Office

Avital Uzan

Lawyer

Shiri Malca Law Office

About Shiri Malca Law Office
Shiri Malca law office is a leading firm that practices family law as well as private and family estate. The firm maintains profound reputation and years of expertise regarding extensive consultancy and support in all aspects regarding family and inheritance law, and provides professional, creative and sensitive legal counsel.
The Team
Adv. and Mediator Shiri Malca – Founder and Owner. B.A., accounting; LL.B. and LL.M., Tel Aviv University. Certified lawyer since 2001. She specializes in litigation in all legal instances, in civil and Rabbinical courts, and maintains over 21 years of experience handling complex cases, rendering her knowledge. Formerly a lecturer at Tel Aviv and Bar Ilan universities, she is currently a senior lecturer at BDO's finance academy. She also lectures at the Israeli Bar Association's forums, and other financial and academic organizations. Adv. Malca serves in public functions, such as Chairperson of the Tel Aviv and Center Academic Women Organization, and Co-Chair of the IBA's social division and board member in "Knafaim osim Omanut" foundation. In 2014, her book, "How to divorce without recking your children's lives", which provides insight into the challenges of divorce, was published.
Adv. and Mediator Dganit Yaniv – Israeli Bar Association member since 2017, LL.B., Hebrew University, a certified mediator by the Israeli Bar Association's mediation institution and qualified to perform lasting power of attorney. She specializes in litigation and complex family disputes and wills.
Adv. and Mediator Ravit Frintz – B.A., Social Sciences, Tel Aviv University; LL.B., Reichman University; LL.M., University of Maryland; Certified since 2018. 22 years of experience regarding commercial litigation, and recently, family law. Serves as Chairperson of Municipality tax appeals at Tel Aviv Municipality since 2018.
Adv. Mary Marks – Israeli Bar Association member since 2008; LL.B., Academic Center Shaarei Tzedek; LL.M., Bar Ilan University. Adv. Marks specializes in litigation, complex divorce cases and inheritance law.
Adv. Avital Uzan, Business and Strategic Development Manager – Israeli Bar Association member since 2008; LL.B., Shaarei Mada Mishpat Academic Center; M.A., Political Communication for Managers, Tel Aviv University; qualified for lasting power of attorney and board of directors. Served as advisor to the chief of the head of the Israeli Bar Association, senior advisor to the courts' manager and Israeli Bar Association central region's CEO.
Litigation - Divorce Cases
The firm believes in sensitive and efficient solutions to family and business disputes, while providing uncompromising service in all legal instances and building an accurate strategy to prevent future disputes.
Property – division of property between couples, balancing resources, liquidating partnerships in real estate, companies, receiverships, sales agreements, and work with trustees.
Spouse and Child Support – managing various aspects.
Custody – conducting complex custody proceedings, including examining and contesting custody of preschoolers and refusing a connection, handling the single-sex sector and promoting joint custody arrangements.
Immigration and Child Abduction – conducts immigration and child abduction according to the Hague Convention, including relocation and immigration challenges.
Legal Custodianship for Minors – manages complex custodianship and appointed by courts as legal custodian for minors in difficult disputes conducted by parents.
Inheritance
Managing contesting proceedings for wills/inheritances cases combining property, companies, assets, and money in Israel and abroad. Legal proceedings dealing with support from estates including uncovering support required and sources of collecting income by the plaintiff. Obtaining requests for probate and/or legal inheritance, appointing permanent or temporary estate managers.
Common Law Spouses – complex legal proceedings regarding proof or contesting of the relationship. Regarding property and real estate claims, balancing resources, liquidation of real estate partnerships, companies, sales contracts, receivership, and social rights in labor court.
Prevention of Family Disputes
The firm believes that most family disputes can be resolved by negotiation or mediation. Thus, the firm's mediators accompany clients in this process by drafting all types of agreements with consideration, while maintaining the family unit.
Personal Status Department, Private Clients, Trusts, and Equity Management Department
Wills - the firm drafts "smart", personally tailored, family, business and financial wills, while creating private trusts and endowments.
Lasting Power of Attorney - the firm is experienced in lasting power of attorney, a legal document that allows anyone to determine how and by whom their affairs will be handled in the future when they are unable to make decisions, in cases of dementia, mental disabilities, etc.
Transferring Between Generations - in Private Companies and Family Partnerships - the firm maintains a department dedicated to the challenge of planning inter-generational transfers while protecting the parents' generation and preventing exploitation by others, and education and training the next generation to integrate into businesses by drafting agreements, family covenants, agreements between heirs, gift agreements, etc.
Private Companies - the team supports and advises companies and businesses in regulations aiming to prevent the company's exposure to disputes in families of partners, and the correct arrangements in the business for passing between generations.
Family Companies - the firm supports and advises family companies by finding solutions to ensure existence of the family company even after the lives of founding partners, by integrating second and third generations into businesses.
Overseas Activities
Represents clients overseas in all activities and in immigration and Hague Convention matters.
Contribution to Society and Pro Bono
Adv. Malca emphasizes social and community activities both in and out of the office, serves as Chairperson of the Tel Aviv and Center Academic Women Organization, and as Co-Chair in the IBA's social division. In addition, the firm manages unique pro-bono cases and has been regularly volunteering in a community project with at risk youth at the "Elazraki Children's Home" over the past nine years.

Facebook Updates