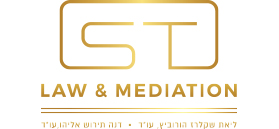 Sklarz-Tiroche, Law Firm & Mediation
Law Firm specializing in Family and Inheritance law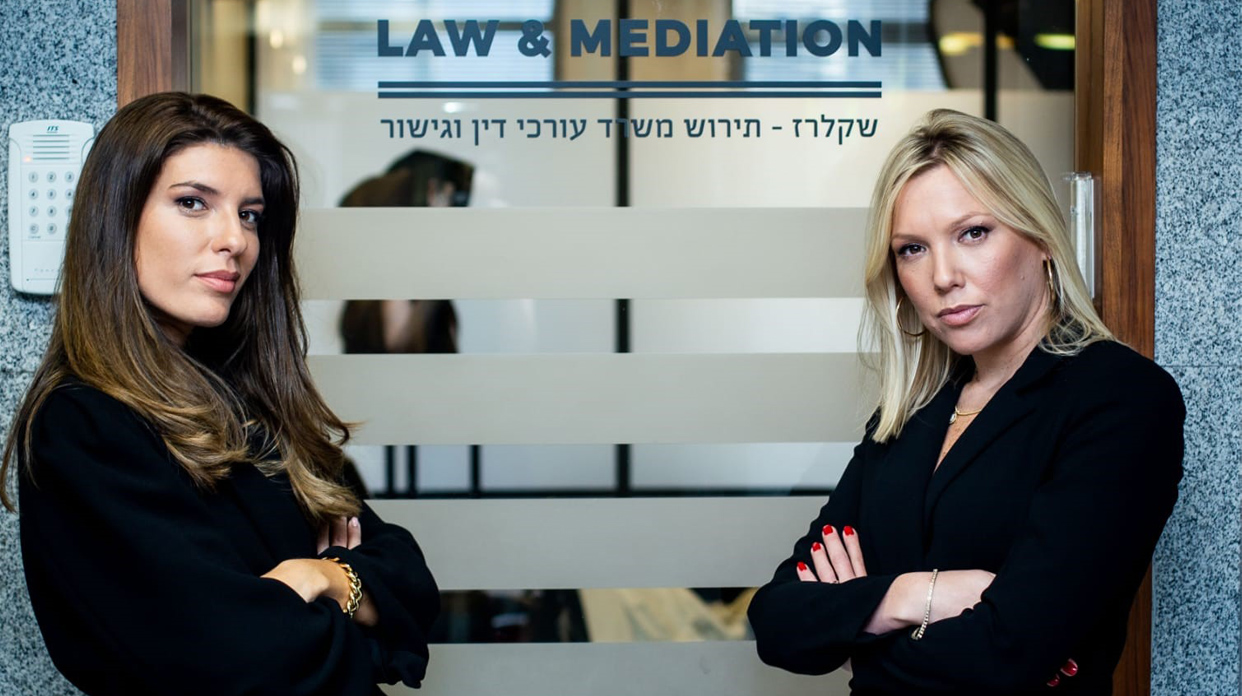 Company's Profile
| | |
| --- | --- |
| Established: | 2014 |
| Line of Business: | Law Firm specializing in Family and Inheritance law |
| Address: | 7 Menachem Begin Rd., Beit Gibor Sport, Ramat Gan |
| Phone: | 972-72-2237380 |
| Fax: | 972-77-3179330 |

Company Executives
Liat Sklarz-Horowitz

Founder & Partner

Sklarz-Tiroche, Law Firm & Mediation

Adv. Dana Tiroche Elyahou

Partner

Sklarz-Tiroche, Law Firm & Mediation

About Sklarz-Tiroche, Law Firm & Mediation
Sklarz-Tiroche, Law Office and Mediators is a boutique family and inheritance law firm, specializing in complex divorce cases and challenging legal issues in this practice area. The firm's team has more than a decade of experience in managing complex divorce cases, child support payments, alimony, custody and time allocation, property division, drafting of wills, objections to wills, managing of estates, legatee agreements, joint-parenting agreements, surrogacy, prenuptial agreements, and divorce settlements. In addition, the firm was recently added to the Administrator General's list of lawyers who may prepare a lasting power of attorney (LPA).
The firm's team excels in legal litigation and faithfully represents its clients in the family and Rabbinical courts. The firm boasts very high success rates and several precedential rulings that transformed Israel's family law practice. The firm is well known in its field and represents leading figures in the Israeli economy, as well as many celebrities.
Adv. Liat Sklarz-Horowitz
Adv. Liat Sklarz-Horowitz holds a B.A. in Law and Governance from the IDC Herzliya, specializing in International Relations, and an LL.M. from Bar-Ilan University with emphasis on family mediation.
She founded the firm in 2014 after working for 8 years in one of Israel's largest family law firms. Alongside her day-to-day legal practice, Adv. Sklarz-Horowitz serves as vice-president of the committee on family affairs in the Israeli Bar, lectures before young lawyers on family law, participate in professional conferences, publishes professional articles, and keeps herself consistently informed about the latest legal rulings, and is therefore considered a sought-after interviewee by assorted media outlets.
Adv. Dana Tiroche Eliyahu
Adv. Tiroche Eliyahu joined the firm as a partner in 2019, has an LL.B. and admitted to the Bar since 2012. She initially specialized in torts and companies liquidations and litigation, and after a few years transitioned to family law and accumulated several years of experience in a leading firm in this area. Her proved experience in adjacent legal fields and her ability to recall information in real time, provides the firm's clients with a significant advantage in the management of divorce cases in general and in particularly. Adv. Tiroche Eliyahu is a certified mediator, lectures to young attorneys and publishes professional articles in the field.
Unique Expertise
The firm's team possesses a unique specialty in complicated issues about family and inheritance law. Particularly, the firm has vast proficiency in everything to do with "New Family" familial units, whereby among other matters, Adv. Sklarz-Horowitz deals with drafting joint-parenting between same-sex couples, cohabitation agreements, and surrogacy agreements. This is an emerging and growing field in which Adv. Sklarz-Horowitz has already achieved rulings in favor of her clients. Another leading field of practice for the firm is in the drafting of wills, representation in will abrogation proceedings, and handling family disputes involving estates. The firm is renowned for cases handling estates, with the added challenge that the star witness is no longer alive. The firm is supported by first-rate appraisers and accountants. On top of this, Adv. Sklarz-Horowitz is certified to authorize lasting power-of-attorney – a relatively new legal procedure which affords a person the unique right, while still in sound mind and body, to appoint who shall be guardian to himself and his property, when he should no longer be able to do so himself. Furthermore, the firm specializes in drafting prenuptial agreements.
Mediation – Adv. Sklarz-Horowitz and Adv. Tiroche Eliyahu are certified mediators, who hold considerable knowledge and experience in mediation proceedings and conflict resolution in complex family and inheritance issues, and in inheritance, assets, custody and alimony matters. This rich skillset provides the firm with the ability to furnish its clients with comprehensive solutions, and realize the best results regardless of the legal avenue in which proceedings are undertaken.
Key to Success – the right initial actions and the attention to details
"Knowledge is Power", sayeth the adage, and therefore, the firm champions being "First to Act". We believe that carrying out the right initial steps in every case forms the key to success for our clients, and therefore, the firm takes diligent care in the selection and execution of these actions, notably, obtaining precise orders from the courts, filing the proper discovery motions, and various other legal procedures. This is done to reach the court, with a significant advantage. Behind the scenes, the firm operates private investigators, as well as accountants specifically tasked with carrying out financial inquiries, which are always at the firm's disposal. In addition, the firm constantly remains abreast and deepens its proficiency in new family law rulings in Israel and abroad.
The Clients First
The firm believes that a family lawyer acts not just a legal advisor on the part of this client, but also as a confidant, and a ready ear and support, from the beginning of the crisis and until they emerge strengthened from it. Hence, the great advantage of the firm comes from intermeshing excellent professional capabilities with 24/7 availability to the client and sensitive communicability. We believe that as service providers the client comes first. Considering the emotional state that accompanies complex divorce proceedings, particularly those involving children, the firm works with child psychologists and parenting experts in order to limit the damage to the spouses' children, and in order to mitigate unwanted consequences, such as parental alienation, while crafting detailed agreements – which take into account the complex realities found in the field.
Court and Rabbinical Tribunal Litigation
The firm's team has considerable experience in representation before various court instances, including Family Courts, district courts and the Supreme Court. This includes the Rabbinical courts. Its vast experience in litigation affords a significant advantage in the various tribunals.
Advising Law Firms
The firm provides external consultancy in the field of family law for law firms dealing with land, corporate, equity, taxation and other fields of law. The firm works in tandem with these entities in complex cases involving financial, capital or real-estate related issues.
Notable Achievements
The firm has contributed a great deal to numerous precedents concerning family law in Israel and has been responsible to instructive and novel rulings concerning jurisdictional matters, joint custody, parental alienation, guardianship, valuations, the judicial award of parental rights, recognition of the value of Ktuba for women, objections and abrogation of wills, and more. Moreover, the firm has rich experience and has obtained legal precedents in matters concerning estates and inheritances overseas.

Company Rankings