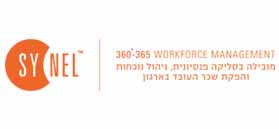 Synel MLL PayWay Ltd.
Software Integrated Hardware Solutions for Workforce Management in Organizations, Payroll, Time & Attendance, Pension Savings & Investment Wiring & Clearing, Access Control & Smart Analytics Management of Physical Security Appliances

Company's Profile
Established:
1991
Line of Business:
Software Integrated Hardware Solutions for Workforce Management in Organizations, Payroll, Time & Attendance, Pension Savings & Investment Wiring & Clearing, Access Control & Smart Analytics Management of Physical Security Appliances
Address:
Management, Marketing, R&D:
2 Hamada St., Synel House, Upper Yokneam 2066719

Israel Sales and Customer Service:
3 Hatidhar St., Millennium House, Raanana Industrial Zone 4366505
Tel: +972-9-7750428 Fax: +972-9-7447742
market@synel.co.il www.synel.co.il
Security Systems:
Anteco of Synel Security 6 Moshe Aviv St., Or Yehuda 6037128
Tel: +972-3-7354000 Fax: +972-3-6346366
info@anteco.co.il www.anteco-security.co.il
Dorsel:
2 Hamada St., P.O.B. 142, Yokneam 2069202
Tel: +972-4-9596766 Fax: +972-4-9596767
info@dorsel.co.il www.dorsel.co.il
Phone:
+972-4-9596777
Fax:
+972-4-9890484

Company Executives
Gabi Buganim

Group President & CEO

Synel MLL PayWay Ltd.

Erez Buganim

Deputy CEO; V.P. of Business Development & Manager of international markets

Synel MLL PayWay Ltd.

View Profile

Erez Buganim

About Synel MLL PayWay Ltd.
Synel MLL PayWay is one of Israel's leading organizational computing groups. The company provides a wide range of software integrated hardware solutions for Workforce Management in organizations (Payroll, Time & Attendance, HR recruitment, Employee Engagement, pension savings as well as investment wiring and clearing, Access Control and smart analytics and management of physical security systems). Synel also provides training and professional and technological consulting services in payroll controller and labor law topics that assist employers and executives to handle critical organizational issues efficiently, cost-effectively and profitably.
Synel was established in 1991, when the company's president, Mr. Gabi Buganim, led a synergetic merger of software companies to create the current company. Under his leadership, the company grew from a small revolutionary in the field of automated Time & Attendance management into a group of diverse technological companies with an international presence, with constant expansion of both the scope and the areas of operations, whereas currently it has leading positions across the software integrated hardware solutions for Workforce Management and organizational premises management, with systems installed in tens of thousands of organizations across the world, and a large percentage of the Israeli workers receive Payroll pay-slips and report on a daily basis through the systems it developed, as well as activities in Yielding Commercial and Office real estate.
In 2000, the company's shares started trading in the TASE, and in early 2012, Adv. Erez Buganim, the Deputy CEO and VP, Strategic Business Development, Marketing and International Markets, joined the executive team. In the years 2000-2012, prior to his current role in Synel, Erez Buganim personally supported Synel Group with business and legal consulting for the implementation of its tech and real-estate M&A transactions in Israel and around the world. Currently, Erez leads the global business development of the group and international and Israel marketing functions, while strengthening existing operations and diversifying into new strategic areas, both organically and through acquisitions.
The company applies its knowledge, experience and core competencies in 3 disciplines to develop and offer its customers comprehensive, intuitive and flexible products that provide efficient and effective solutions. In the Technological level, the company has extensive R&D capabilities and in-depth knowledge, enabling it to develop complex and reliable systems with interfaces to a wide variety of enterprise software and technologies and implement cutting edge technologies.
In the Organizational level, the company has knowledge, understanding and research capabilities of complex organizational processes and unique HR requirements, enabling it to accurately analyze the customer's needs, create an optimal match between the system and those needs and install and implement successfully also from the end-user perspective. In the Regulatory level, the company has the experience, knowledge and familiarity with the various regulators and their requirements, an essential pillar in the creation of standards-complying systems that align the organizational conduct with the legal requirements and accounting principles. Synel recently won the Accountant General's (ministry of finance Israel) tender for the installation of Time & Attendance terminals and software in all of the government ministries and their execution units.
In order to meet the needs of business and public enterprises, the company invests day after day, hour after hour, to provide its customers and distributers with a 360° casing in the human capital and organizational physical security management fields, through a reliable, high-quality and professional service and technical support, 365 days a year. For this purpose, the company operates three centers in Israel (Headquarters, Management, R&D, Business Development and Marketing in Yokneam, Israel Sales and Customer Service in Raanana, and Security Systems in Or-Yehuda), and several international subsidiaries (U.K and U.S.A) which provide high service availability from the language and time zones aspects.
Areas of Operations
Human Resource Management – The company provides complete solutions for managing the employee's organizational lifecycle, from interviews and hiring, through everyday management (payroll, access and attendance control, meals, benefits, work arrangements, scheduling, etc.), training and tenure management, and salary management, slips generation and management and monthly pension, investments and savings clearing for the employer.
The solution is offered through the company's flagship software – HARMONY – a holistic and flexible system with a single database (with optional modules in accordance with the organization's characteristics and changing needs), which can be cloud-based under the SAAS business model, customer-servers-based or hybrid, with attention to business survivability, continuity and data security issues, and interfaces with a wide variety of systems and third parties' technologies.
Physical Security and Safety Management – The company's solutions in this area utilize advanced data aggregation and mining technologies to aggregate and manage the input from security, control and alarm devices such as access controllers, CCTVs, live fences, alarms, and smoke and fire detectors, and enable managers and security officers to identify, prevent and respond in real-time to a variety of events, such as theft, burglary, fire and critical failures, while saving lives and preventing internal and external crime through smart event analytics.
Visitors Management – The company helps large and sensitive organizations to successfully handle the threats of industrial espionage, unauthorized access, theft and exposure of organizational and classified information, while maintaining functioning working relationships with contractors, suppliers, external personnel and other visitors, through smart access and entry management for employees and visitors in diverse interfaces, including biometric identification, face recognition, smart cards, proximity cards, vehicle recognition and more.
Pension Wire – the company's deep familiarity with the salary regulation field and its numerous players enable it to provide its Israeli costumers with high-quality and advanced solutions in light of the recent regulatory changes in the pension, investment and saving field and offer employers an efficient and effective offering, that interfaces with the various systems of all of the Israeli pension, saving and investment entities and enables employers to execute the Pension Wire and savings (including data verification, corrections, feedback etc.) through Synel, as legally required – a comprehensive, secure and complying solution. The company's comprehensive solution and reputation enabled it to very quickly gain a significant market share in this area.
Synel Academy – the company leverages its accumulated professional knowledge, training department and market presence in order to provide ongoing training and certification courses for a Senior Payroll Accountant diploma for the general public and for salary and payroll department managers, CFOs, HR managers, controllers, etc., which provide their graduates, in addition to accounting and technical knowledge, also with practical knowledge in the usage of the HARMONY Payroll software, which is highly valuable in the job market in light of its widespread installed base. Synel Academy is a supervised learning institute, recognized and certified by The Institute of Certified Public Accountants in Israel to provide a Senior Payroll Accountant diploma and provide the required annual trainings. The courses and training are taught in cooperation with some of Israel's leading accountants, lawyers and labor law and finance academic lecturers.
Synel Touch – the future generation of the company's product, currently at advanced R&D stages, is based on an advanced and intuitive software integrate hardware platform which diffuses the borders between the organization's physical environment and the employee's professional and virtual world. This futuristic platform would enable secured data access, encourage social involvement in the organizational premises, improve managerial control and strengthen the organizational identification of employees and managers and develops and promotes Employee Engagement in the organization.
Dorsel – a publicly-traded subsidiary of Synel in the TASE, serves as the group's real-estate arm and focuses on yielding commercial properties. Owing to an accurate and prudent management, the company benefits from high occupancy rates, high-quality tenants, profitability and stability. Recently, S&P ranking company decided to reapprove the bonds "A-" credit rating, along-side a stable prediction. The company has 11 yielding properties nationwide, covering a total area of about 105,000-sq.m.

Photo Gallery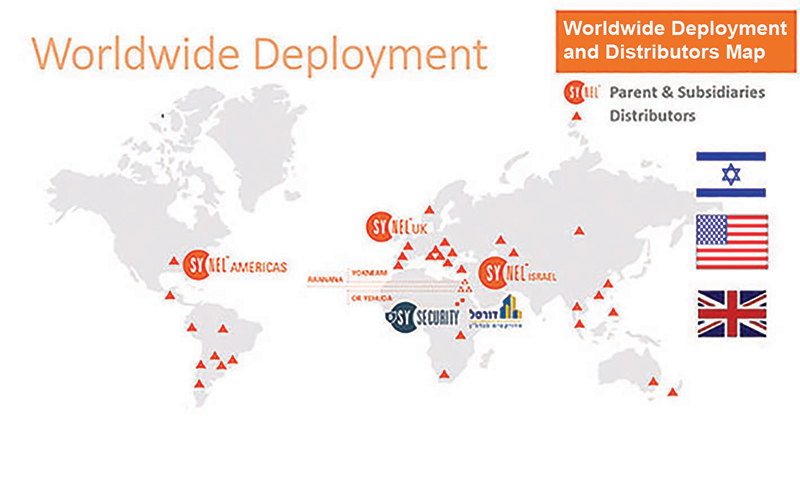 pic 1 | Synel MLL PayWay Ltd.
PR Photo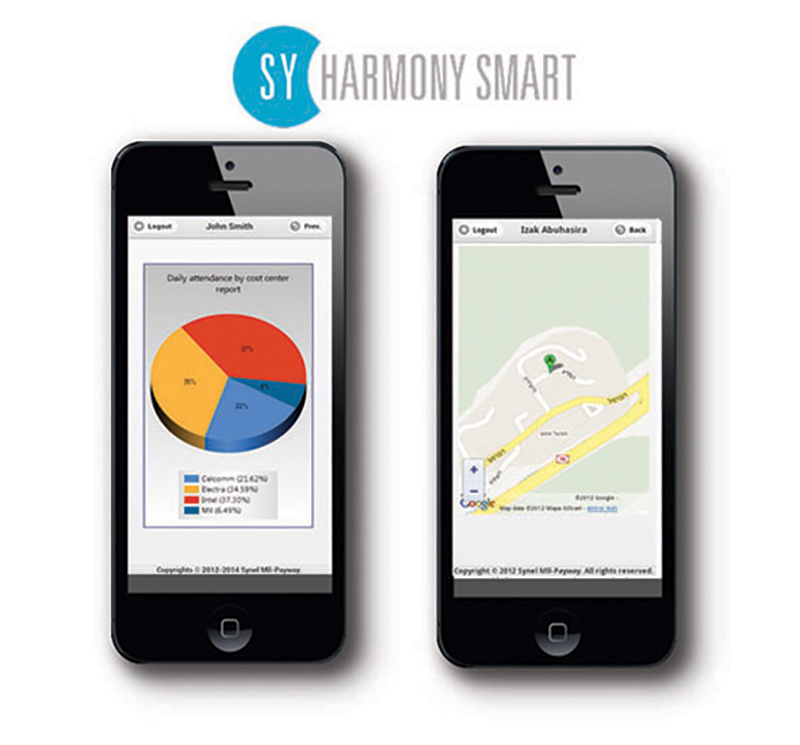 pic 2 | Synel MLL PayWay Ltd.
PR Photo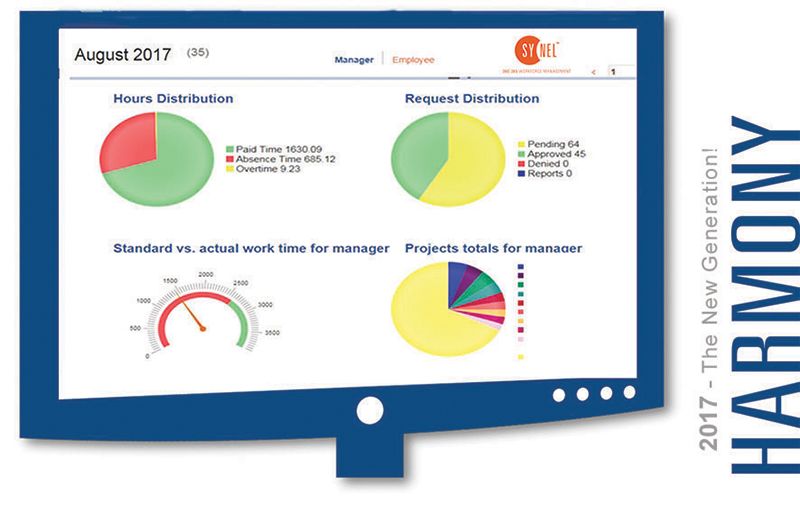 pic 3 | Synel MLL PayWay Ltd.
PR Photo