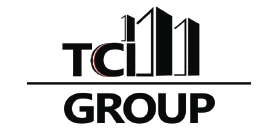 T.C.I. Group
Real Estate Development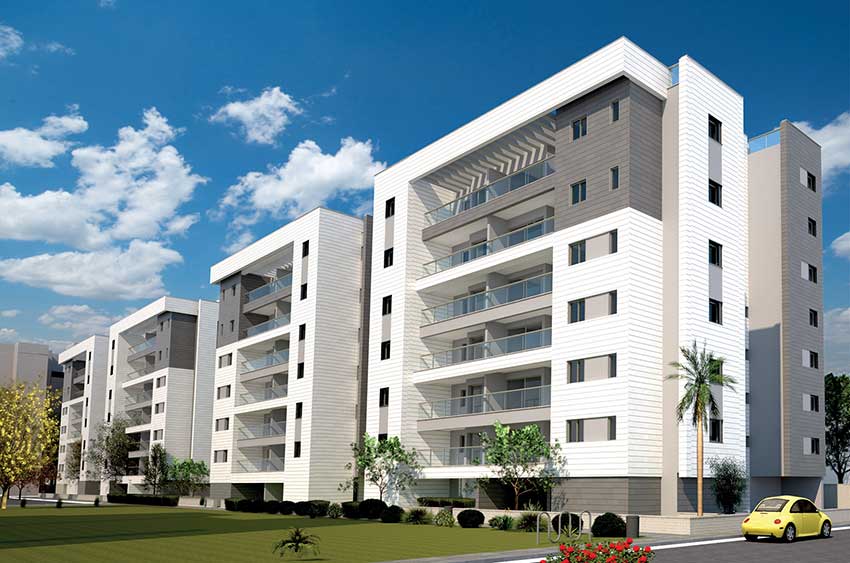 Company's Profile
| | |
| --- | --- |
| Established: | 2019 |
| Line of Business: | Real Estate Development |
| Address: | 22 HaNagar St., Hod HaSharon |
| Phone: | 972-72-2211299 |
| Fax: | 972-9-7937357 |

Company Executives
Elishay Lahav

Owner

T.C.I. Group

Alon Moran

Owner & CEO

T.C.I. Group

Ben Yaron

VP, Sales

T.C.I. Group

Adv. Maoz Keren

Head of the Legal Department

T.C.I. Group

About T.C.I. Group
T.C.I. Group was founded by financial experts Alon Moran and Elishai Lahav, as a private company that specializes in the real estate field.
The majority of the group's activities focus on the initiation and execution of residential projects of all types, as of the acquisition of the land, the statutory permit proceedings and the construction of residential buildings, and up to specializing in all categories of urban renewal.
The group's most significant forte lies in its ability to initiate, plan, execute and market the company's projects.
The company's extensive accumulated experience, which stems both from its wide-ranging activities as well as its employees' vast expertise, renders it a leader in the real estate and urban renewal sector. The company currently focuses mainly on operations located in the Sharon region and Central region in Israel, and it provides its clients with full value for their money, as they benefit from opulent apartments in a high-quality residential environment.
Human Capital
The company has been employing the finest and most experienced professionals in the Israeli market, as of its foundation. The company formed professional departments in order to professionally manage its operations and optimally execute its projects.
The company's departments include an in-house supervision and engineering department, an architectural planning department, a finance department, a sales and marketing department and a legal department.
Each of these departments is headed by an experienced and proficient professional who manages and leads the activities of the department.
Consequently, the company is capable of managing a project, as of the acquisition of the site or residents' signing, and up to its successful completion, without any need to rely on external factors.
Projects
The company currently focuses on mid-scale projects and large-scale projects, and is expanding its self-initiated operations. The company's economic capability enables it to execute projects of any scale, without relying on external factors, as well as with no financial limits .
Among the company's projects that are either under construction or pending construction:
• Spinoza, Petach Tikva: A project consisting of 4 residential buildings.
• Herzfeld, Kfar Saba: A project consisting of 6 residential buildings.
• Ben Gurion, Hod HaSharon: A project consisting of two residential towers.
• Rabinovitz and Ort, Bat Yam: Two Residential buildings.
As well as many others.

Photo Gallery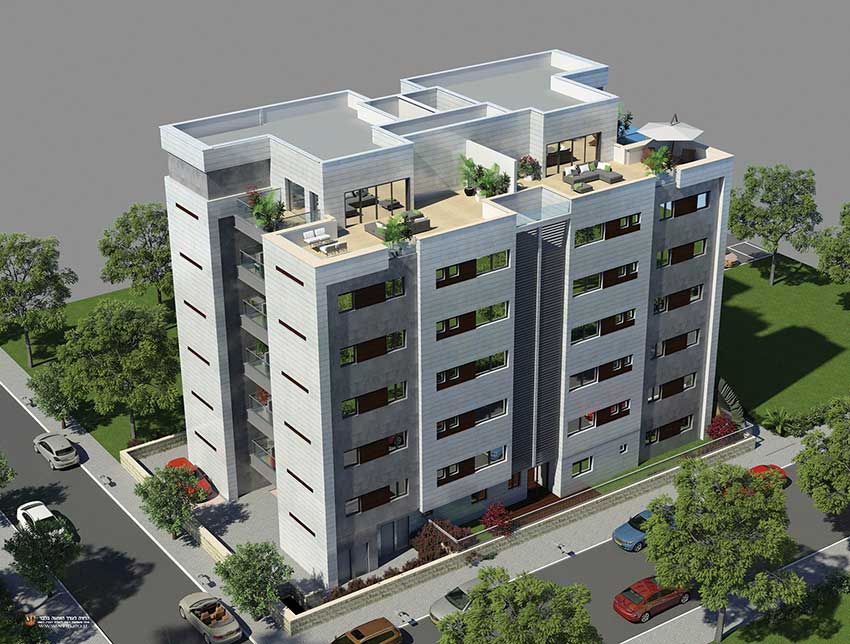 4 HaAsif, Herzliya
PR Photo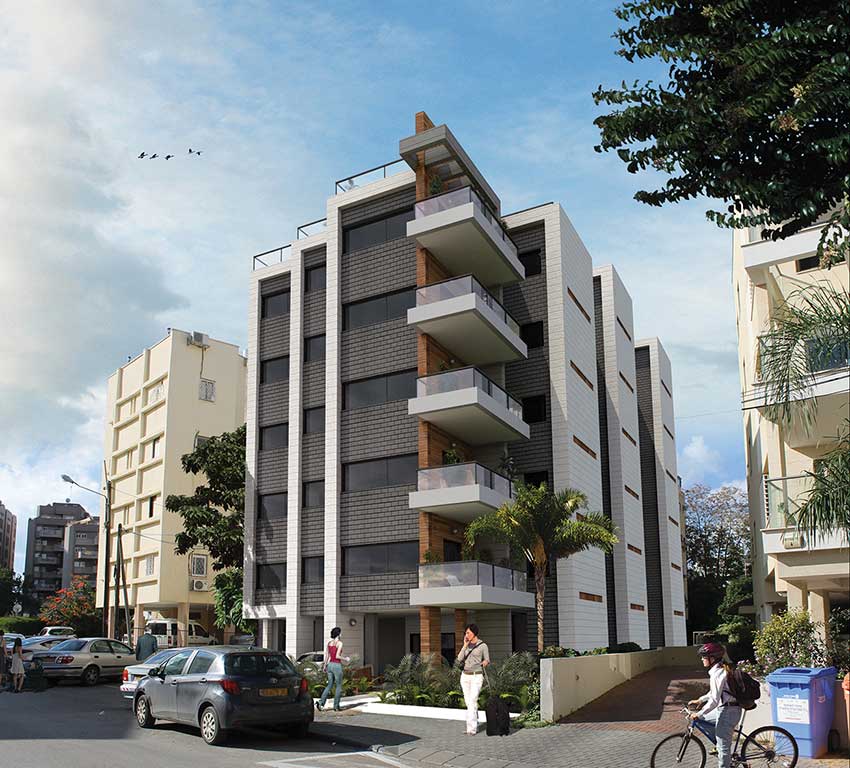 5 Otsar HaTsmahim, Herzliya
pr photo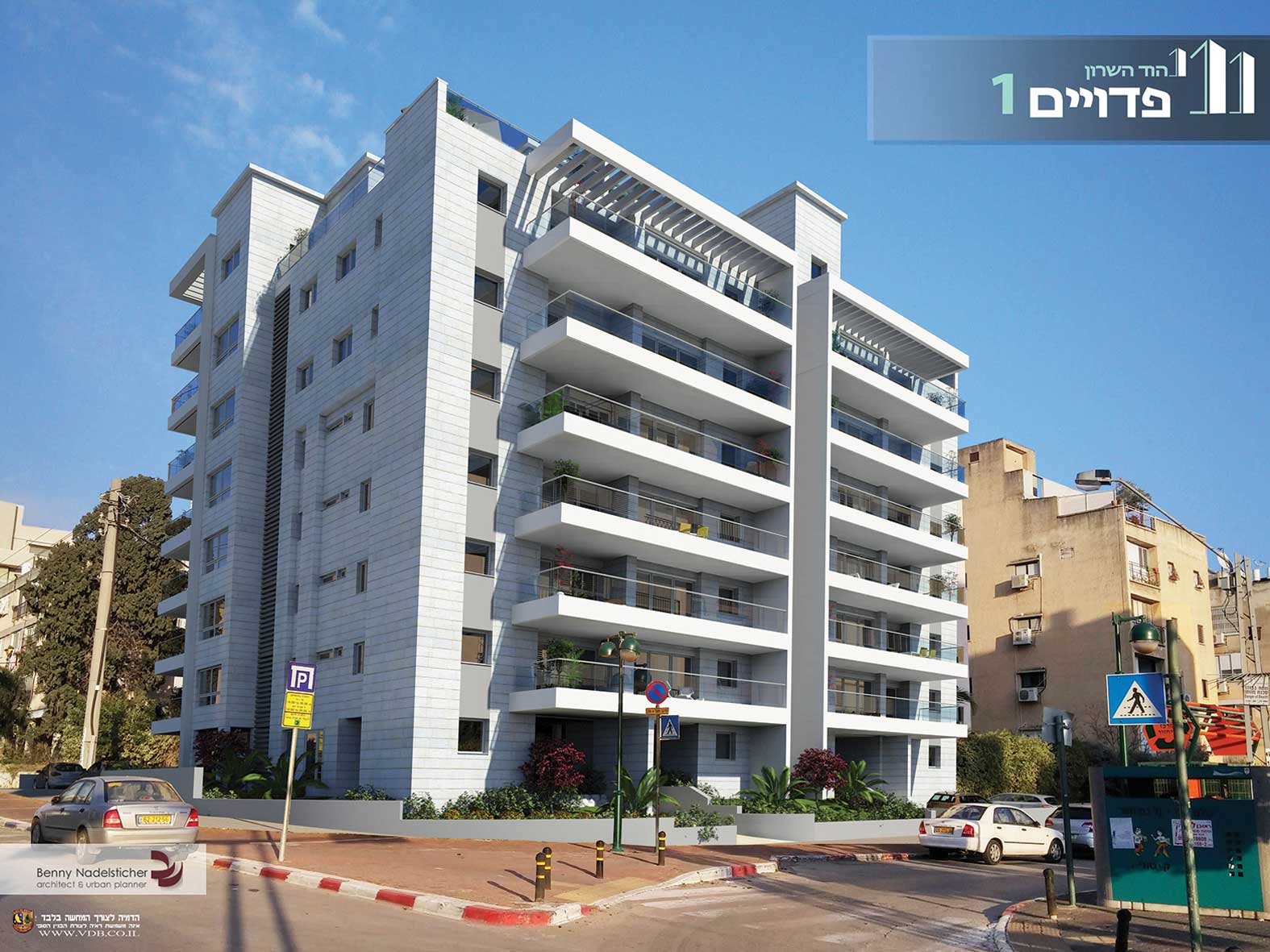 1 Pduyim, Hod HaSharon
PR Photo