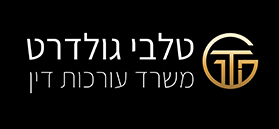 Talbi Goldrat - Law Firm
Local government and municipal law including business licensing, city tax, planning & zoning, administrative law, commercial litigation and municipal claims

Company's Profile
| | |
| --- | --- |
| Established: | 2006 |
| Line of Business: | Local government and municipal law including business licensing, city tax, planning & zoning, administrative law, commercial litigation and municipal claims |
| Address: | 7 Jabotinsky St., Moshe Aviv Tower 51st Floor, Ramat Gan |
| Phone: | 972-3-6548548 |
| Fax: | 972-3-6549549 |

Company Executives
Noa Talbi

Founder and Owner

Talbi Goldrat - Law Firm

Tzlil Goldrat

Partner

Talbi Goldrat - Law Firm

About Talbi Goldrat - Law Firm
Talbi Goldrat is a boutique law firm that promotes business rights in Israel. We offer solutions on bureaucratic and regulatory related matters pertaining to business licensing procedures, permits, construction and planning permits as well as reducing municipal taxes.
Business owners spend a third of their time dealing with bureaucracy and solving problems vis-à-vis local authorities and government offices. When a business receives demands that create financial difficulties or are not applicable, we create a dialogue with the authority and find reasonable solutions, which balance both parties' demands – the business owner's demands as well as the local authority or governmental authority's demands.
Our team maintains years of accumulated experience representing the leading factories and companies in Israel (construction companies, gas companies, industrial plants, car leasing companies, software houses, etc.). In addition, we are deeply acquainted with authority inhouse activities, due to our experience as former municipal prosecutors.
We maintain comprehensive knowledge pertaining to local authorities, including business, planning and construction licensing. Our constant updating regarding legal changes enables us to assist businesses: We generate opportunities to converse with local authorities and create legal solutions that render results possible and generate procedures which have been standing still for years.
Business Licensing
Talbi Goldrat is among the only law firms in Israel that specialize in business licensing, focusing on changes pertaining to business permits.
A request to change the permit (a new license, annulling or canceling a license) is an expensive matter for an existing business. When a demand of the sort is presented, our firm can inquire whether the demand or decision pertaining to the license was made under authority, if it applies the leniency the business owner deserves, and if it is in accord with the recent reforms regarding the field. We offer a unique product of business licensing opinions, which renders the regulation of activating the business without legal proceedings efficient. Our relative advantages enable us to create a direct dialogue with the relevant authorities and avoid lengthy legal proceedings.
Planning and Zoning
One third of businesses that require a business license have trouble maintaining permits from the Engineering Department. Our firm assists businesses with maintaining their rights, speeding up permit receival and render unnecessary demands, considering the lenience defined in the relevant legal amendments (110th amendment to the planning and zoning law, 34th amendment to the business licensing law).
In addition, we represent our clients in appeal proceedings and objections vis-à-vis local and district planning and construction committees, providing opinions and legal counsel to businesses, entrepreneurs, and architects.
Business Property Tax
Business property tax is a complicated matter, both legally as well as regarding the authority's interest. Business properties tax maintain over 50% of the local authorities' income, therefore when there is a legal opportunity for a reduced rate, the local authority creates restrictions and hardships on the way to receiving it.
There are many differences between one local authority to another regarding classification, rates, what is included within classifications, and more. The ambiguousness tends to harm businesses such as industrial factories, logistic centers, and large software houses, which are variously classified by the Municipality to charge them the highest rates possible.
Our firm offers comprehensive services pertaining to property taxes to assist businesses with reducing their rates: counseling prior to entering the property, measures taken by a certified surveyor and managing opposition procedures, appeals and petitions.
The firm partners create tailor made solutions for our clients and meticulously choose the cases we represent. Therefore, our firm achieves impressive success rates regarding property tax cases. We achieved legal precedents, groundbreaking settlements, and many important rulings during our 15 years of work in this field.
NIMBY (Not in My Back Yard)
Local authorities maintain substantial power regarding businesses within their jurisdiction. When a business no longer pleases the authority, the authority burdens it with regulatory and bureaucratic demands, which renders its management nearly impossible. Their property tax rates will increase, they will receive demands to change the business license, their construction irregularities will be meticulously examined, and inspectors will frequent their business. This phenomenon is called NIMBY, and it causes businesses great financial damages, as well as the relocation of their business after a long and exhausting fight.
Talbi Goldrat Law firm maintain experience in the management of NIMBY cases and in finding long term, comprehensive solutions by creating a dialogue with the authority.
Groundbreaking Legal Achievements
• Receiving a temporary permit for leading industrial plant. The plant received temporary permit despite construction irregularities in its property, based on our firm's legal opinion until regulating the findings.
• Annulment of a demand for a business license for additional activity for a commercial nationwide company. The annulment was achieved without legal procedure, thus saving time and expense for the client.
• Maintaining an irregular use permit as "industry" for a factory that was refused and faced closure, until the land designation change was regulated.
• Maintaining 100% "software house" classification for a company that sells software and shows profit, based on the claim that the profits were used to further develop an additional software product.
• Maintaining a first of its kind exemption of property tax for a 15-year period for a store located in the new central station in Tel Aviv. Since maintaining it, hundreds of additional stores have been granted it.
• Freezing the Ministry of Agriculture's decision that left 15 local authorities without municipal veterinarians.

Facebook Updates

Company Rankings