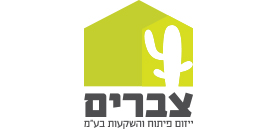 Tsabarim Entrepreneurship, Development and Investments Ltd.
Real Estate Entrepreneurship, Urban Renewal

Company's Profile
| | |
| --- | --- |
| Established: | 2008 |
| Line of Business: | Real estate development, urban renewal |
| Address: | 5 Yoni Netanyahu St., Beit Yehezkel, Or Yehuda |
| Phone: | 972-3-6117400 |

Company Executives
Roni Tsabari

Owner and CEO

Tsabarim Entrepreneurship, Development and Investments Ltd.
Leading Executives
Hila Nezah Shemesh Deputy CEO
Eran Ben Arush CFO

About Tsabarim Entrepreneurship, Development and Investments Ltd.
R.Tsabari Group is 100% controlled by its founder & CEO, Roni Tsabari. The Group's urban renewal division is Tsabarim Development & Investments Ltd, which has extensive experience in urban renewal and development, and operates in a number of primary fields: evacuation & clearance, NOP 38/2 (Demolition & Construction), NOP 38/1 (Condensation & Construction) and Combination transactions.
The Vision – the Group aims to achieve both quality and excellence, expressed, among others, by tools and management and construction methods that lead to optimum results, compliance with timetables, staying within a strict budget and meticulous oversight in every step of the project to prevent faults and failures. The Company believes that the main obstacle of promoting urban renewal projects results from lack of knowledge or the tenants' bargaining chips, which is why the Company operates transparently with all of its clients in matters of planning, considerations and profits.
Urban Renewal as a Social and Ideological Act
The Group considers urban renewal as a social and ideological act that leads to the construction of novel reinforced residential complexes in areas with economic and social improvement potential. Tsabarim was established to coordinate and lead such projects. At the core of each project, the Company is committed to active involvement in society and the community, concurrent with its real estate business and development operations. According to this concept, urban renewal is not merely an act of changing the physical space, but also an act that is capable of impacting various groups in the neighborhood and city by creating social compositions that allow for integration among different populations, and it will be a short road to social renewal from there. A good example is the YAFFA project in Jaffa city, where Tsabarim made an exceptional move to find a solution for the problems of existing tenants (removing them from the Dangerous Houses Order and regulating their rights in the registration), and in order to generate change, Tsabarim offered the student public 108 residential units at special prices and terms. This step emanated from the Company seeing the student public as Israel's young and most important target audience and investing in them means a long-term social investment. Another example of this social vision is the Yovel project in Jerusalem, where the Company acceded to the request of senior tenants to preserve and develop the existing community character by cooperating, responding to and solving the requests and needs of existing tenants. Moreover, the marketing of new apartments in pre-sale promotions provided senior tenants with an opportunity to actively expand and preserve the tenant composition in their neighborhood.
Client First
The Company sees the client as the top priority and regularly measures client satisfaction in the various projects. Given the fact that the company considers clients to be its core asset, it greatly emphasizes client experience and the staff work cohesively 24/7 to handle client requests and needs, throughout all project stages.
Professional Excellence and Business Development
Throughout its operation, the Company has been conducting itself in a financially considerate manner. This fact generates significant reputation for the Company from its affiliates and from the financial bodies that assist the Company in every project it takes part in. Such financial stability assists the Company with developing largescale projects in record time, turning vision into reality.
Concurrent with the Company's pillar of financial stability, its second and equally important pillar is the group of expert professionals chosen by the Company: architects, planners, appraisers, legal advisers and accountants. This group of professionals ensure that optimum service and values are provided to clients and ensures unwavering construction quality.
Roni Tsabari – Owner & CEO
Roni Tsabari (Lt. Col. Res.) is a senior developer who has accumulated extensive experience in real estate over the years, including practical experience in real estate development, handling combination transactions, changing agricultural land designation to residential land, promoting urban renewal projects, bettering land and properties, upgrading and reinforcing structures and urban renewal in residential complexes. Tsabari's military history and professional experience play a significant role of the vision, strategy and values of the R. Tsabari Group, in which he is committed to carry out active involvement in the community, concurrent with the business and development operations in real estate. In light of his vision and experience, Roni Tsabari is regularly invited to Knesset committees on residence as a representative of social developers.
Top Projects
YAFFA Project, Jaffa, NOP 38/1 (Condensation & Construction) – a project in which the Company reinforces and condenses 6 old buildings. Located 300 meters from the beach, it features 96 existing apartments to which 108 new residential units will be added. The new apartments offering includes trendy 2- and 3-room apartments, stylish 4-room apartments, and duplex penthouses with sea view.
Yovel Project, Jerusalem, NOP 38/1 (Condensation & Construction) – a project in which the Company reinforces and condenses 5 old buildings. Located at a high point on a hill in Kiryat Yovel across from Jerusalem's landscapes and overlooking Rephaim Valley. The complex features 80 residential units to which 70 new residential units will be added. The buildings will stand 7-story tall with a plethora of green spaces, recreational and play areas with a lookout facing Rephaim Valley. The new apartments offering includes 3-, 4- and 5-room apartments, ground floor apartments and luxurious penthouses. All apartments feature open balconies, parking spaces and a rich technical specification.
49 Sderot Ha'Atsmaut Project, Bat Yam, NOP 38/2 (Demolition & Construction) – the project is located only 900 meters from the beach and includes the destruction of 11 existing apartments, instead of which 38 new residential units will be constructed. The project has a unique modern design and offers 3- and 4-room apartments, duplex penthouses and mini-penthouses. Each apartment includes a parking space and storage room.
Jerusalem Avenue/Canada Community Project, Tel Aviv-Jaffa, Evacuation & Construction – an evacuation & construction project in cooperation with Acro Real Estate. The project includes the evacuation of 102 existing apartments, instead of which nearly 390 new units will be constructed along with approximately 1,000 sqm of commercial spaces.
HaMeyasdim Complex, Hod Hasharon – a combination deal on a land with an area of 53 dunam. The land underwent a designation change from agricultural to residential in late 2015. In cooperation with K. Gabay and SDN Company, the project will include the establishment of 309 new residential units, of which 279 units as part of a condominium complex and 30 detached houses. The extraordinary Hod Hasharon residential complex is surrounded by and assimilated in green areas and a pastoral and quiet neighborhood with a rural atmosphere, planned by the architect Gidi Bar Oryan.

Photo Gallery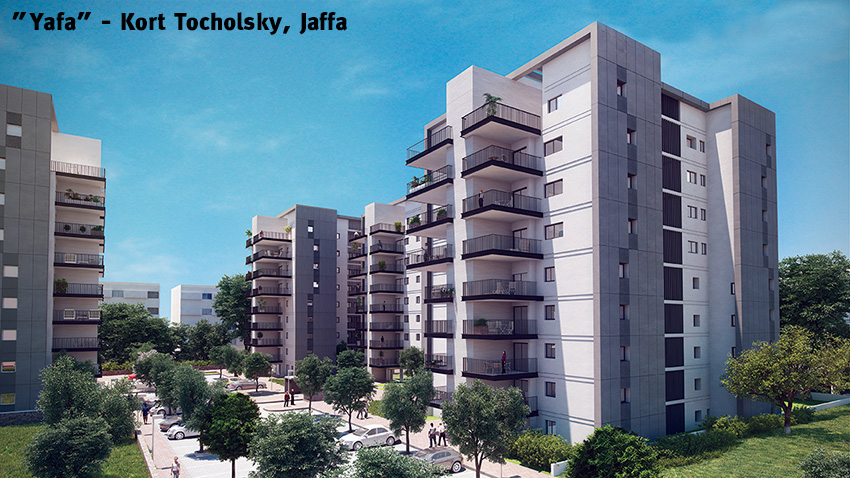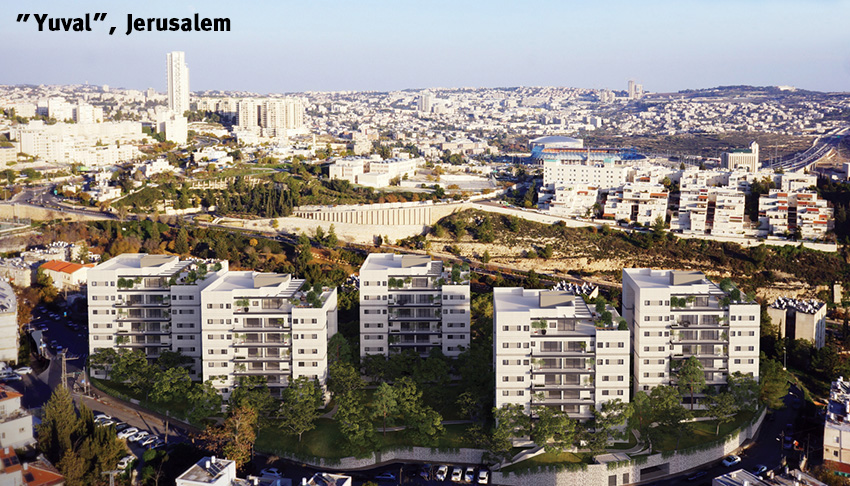 Company Rankings