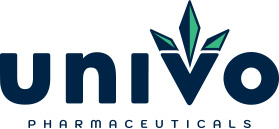 Univo Pharmaceuticals Ltd.
Cultivation, Production and Development of Medical Cannabis Based Medicines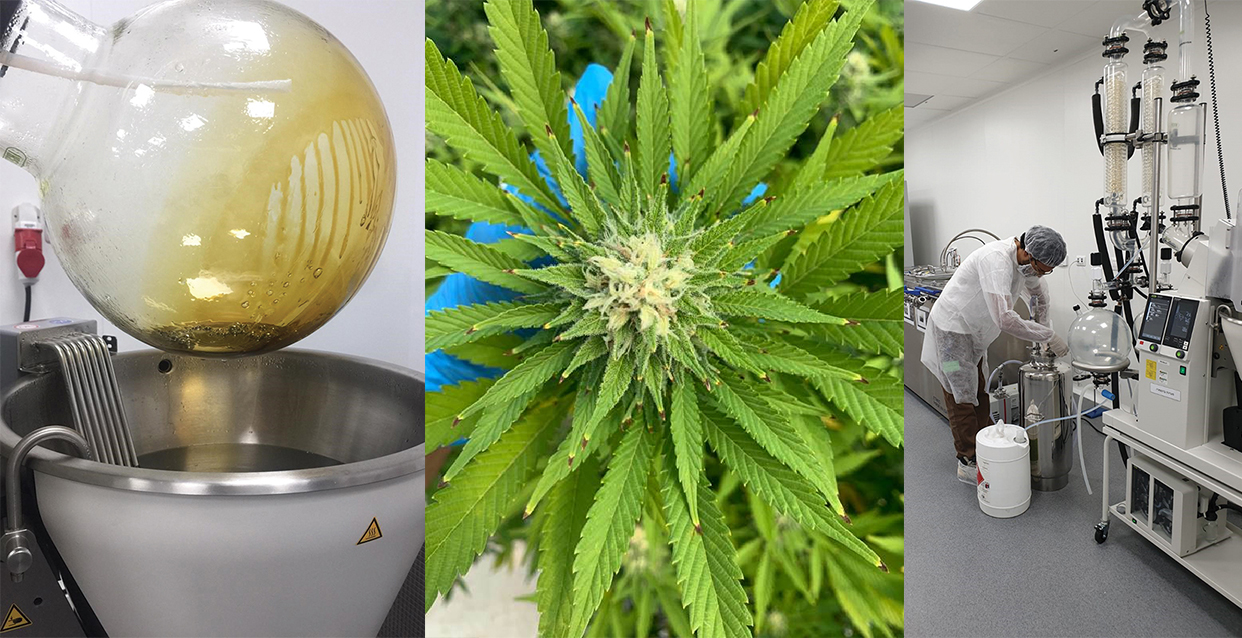 Company's Profile
| | |
| --- | --- |
| Established: | 2016 |
| Line of Business: | Cultivation, Production and Development of Medical Cannabis Based Medicines |
| Address: | 30 HaArba'a St., Tel Aviv |
| Phone: | 972-3-7752626 |
| Fax: | 972-3-7752623 |

Company Executives
Golan Biton

Founder and CEO

Univo Pharmaceuticals Ltd.

Nir Ben Zvi

Founder and Expert Director

Univo Pharmaceuticals Ltd.

Haim Horovitz

Chairperson of the Board

Univo Pharmaceuticals Ltd.

Moran Atar

CFO

Univo Pharmaceuticals Ltd.

Omer Liani

CTO

Univo Pharmaceuticals Ltd.

Ilana Lavon

Chief Scientist

Univo Pharmaceuticals Ltd.

About Univo Pharmaceuticals Ltd.
Univo Pharmaceuticals is a groundbreaker in the cultivation, production, and development of premium medical-cannabis (MMJ) based drugs for a growing variety of medical indications. The company provides medical cannabis products for most of the cannabis-licensed pharmacies in Israel, including Super-Pharm.
The company's main focus and ambition is to improve the quality of life across the globe on the basis of research, development and advanced knowledge, and through the production and marketing of medical cannabis products. Univo's strategy relies on four major pillars: control over the entire value chain, exporting products to the international market, increasing local market share, and producing medical-indication-oriented pharma products.
Prominent Player in the Market with Great Potential
The global cannabis market is growing rapidly and consistently. In several countries full legalisation already exists, and in others partial legalisation (R&D only). For example, in Europe, where half a billion people reside as of 2019, sales of cannabis products amounted to about €230-250 million. Countries such as Germany and Italy recorded growth rates amounting to hundreds of percentages in the sales of medical cannabis in 2018-2020 alone. The Israeli medical cannabis market also recorded sharp increases in sales and the share of cannabis patients of the total population is expected to rise from only 0.4% (35,000 patients) in 2018 to 1.25% (115,000 patients) in 2021.
Fully integrated - From Farm to Pharma
Accordingly, the potential of the Israeli cannabis market in 2021 is estimated at NIS 1.35 billion. Considering these promising figures, Univo aims to expand its overseas exports while leading the industry in Israel. For this purpose, the company strongly emphasises maximum control over the entire value chain, which provides Univo with an astronomical advantage in the market.
Control of the Entire Value Chain and Costs of Cultivation Farms, Production Facilities and Operating Trading House
During its years of operations, Univo signed binding agreements with a variety of pharmacies across the country amounting to around 10.7 tons annually. Univo is fully independent and is one of the few companies in the market that has full control of its entire value chain from cultivation, production, to distribution, ownership of the farm, production facility and an active trading house. The overwhelming trust that the company has gained in the market, is indicated, inter alia, in its success in raising more than NIS 30 million from institutional and private investors. The company is traded on the TASE and is included in the TA-Industrial, Global Blue-Tech, TA BioMed, TA Growth and TA All-Share indices.
The Company's Vision
As a company which has been growing consistently since its establishment, Univo set a broad layout of goals for the next few years, which will pave the way to become the industry leader: To increase local market share, expand its exports to additional European markets while receiving EU-GMP certification, to acquire and merge with other companies in Israel and abroad, including cultivation and production in other countries, to conduct clinical trials for future products and maintain cooperation with international medical institutions, and to commercially grow more than 15 tons in the Amit farm.
Univo's Facilities
The R&D Lab: covers an area of 150 sq.m. and includes advanced equipment for developing cultivars and unique genetics for future products of the company. The lab maintains several strategic cooperation's, including the Rambam Hospital, Israeli and international companies for joint development. In addition, the company provides R&D services for start-ups in the Industry.
Amit Farm: A cultivation and propagation farm on an area of 15 dunams which is being prepared. Initial planting is expected in Q3 2020 and the annual produce is expected to be around 12-15 tons.
A Technological Production Facility: The company's factory is fully operational, and has been producing and selling medical cannabis products since November 2019, with an annual production capacity of 40-60 tons. The facility includes 220 sq.m. of class 8 clean rooms and unique technological automation that were built from independent financial sources of the company. The facility is currently engaged in EU-GMP certification proceedings.
A Trade and Distribution House: The company holds a commerce center which distributes and transports medical cannabis products to the majority of the cannabis-licensed pharmacies in Israel, including Super-Pharm. The company is currently working to receive export approval for its products, when the approval will be received, the trading house will serve as a gate to international markets.
Executive Management and Board of Directors
Golan Biton, Founder and CEO
Has 22 years of experience in the Israeli Defense Establishment, in his last position was a Division Head in the State Service. He has experience in implementing and managing projects worth hundreds of millions of dollars for the Israeli government and other entities. He has a B.A., Economics with a specialization in Finance, and command and executive experience.
Nir Ben Zvi, Founder and Expert Director
Has more than 20 years of international financial and operational experience. Serves as Zadara's CFO, who is responsible for all of the company's financial, legal and operational aspects. Previously, he served as the CFO of PlayBuzz, Team Leader in E&Y and Budget Control Manager in the Ministry of Defense. He has a B.A., Economics and Management with a specialization in accounting and M.B.A. Finance from Tel Aviv University.
Haim Horovitz, Chairperson of the Board
The founder and CEO of CH Health, a private VC fund since 2011. The fund focuses its investments in pharma companies at clinical stages. Mr. Horovitz was a board member of Teva in 2010-2014. He served as the Chairperson of Galmed from 2011 until the end of 2018 and as a director of Urogen. Both companies were listed on the Nasdaq. Previously, he was a senior executive of Teva and managed its international division in 2002-2010 and its European Division in 1992-1999. Since 2000, he has been serving as Chairperson of the Pharma Industry in the Manufacturers Association and a presidential board member. He has a B.A., Political Sciences and Economics from Tel Aviv University.

Photo Gallery