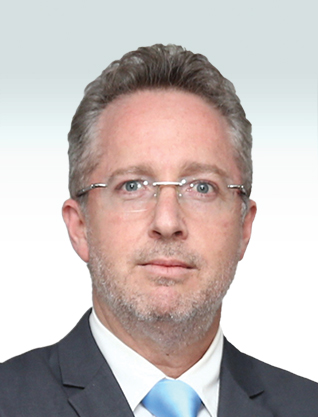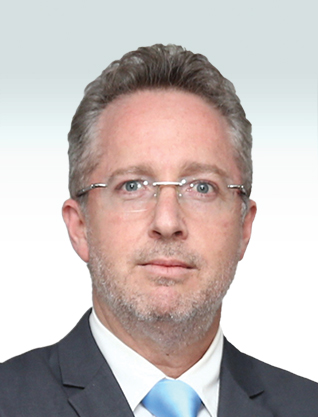 Uri Keynan
Founder & Owner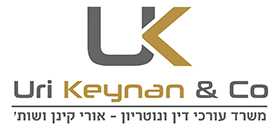 Uri Keynan & Co. Law Firm and Notaries
Criminal / White Collar Offences, Commercial Law, Commercial Litigation, Class Actions, Family Cases, Bagatz and Petitions, Torts and Insurance, Administrative and Disciplinary Law, Arbitration, Military Law, Notary
| | |
| --- | --- |
| Year of Birth: | 1971 |
| Email: | [email protected] |
| Fields: | Chairman of the National Criminal Forum of the Israel Bar Association; Member of the Tel Aviv Central District Committee of the Israel Bar Association; Lecturer at the Institute of Advanced Judicial Studies; Member of the staff at the Center for Law Studies in Kiryat Onu; Lecturer and staff member of the Legal Practice School. |
| Position: | Founder & Owner |
| Additional Positions: | Founder and Owner, Uri Keynan & Co. Law Office; Deputy of the Head of the Israel Bar Association (Since 2015). |
| Seniority in position: | 19 years |
| Education: | LL.B and B.A in international finance. |
| Community Activity: | Lecturer of law for students and for pupils with special needs. |
What is the most significant move that you recently led?
The first most significant move that I led recently was on the public arena, as I was a member of the establishing staff of the Practical Law Academy of Tel Aviv and Central District of the Israel Bar Association. The second move was for the firm as I led it to the forefront, being now one of the leading firms in the field, while building strong relationships with other firms that receive from us outsourcing services for their clients in the criminal and white collar areas.
What are the company's most significant strengths in your eyes?
In my opinion, the most significant strength of Uri Keynan & Co. is the ability of the firm's staff to provide the most professional and varied response to the clients and at the same time to keep the personal tie and support which are an integral part of the client's handling.
What are the central moves recently carried out that will strengthen the company in the coming years?
I believe in fostering the firm's staff and converting them into a considerable part of the professional working processes. We are a boutique firm in which each member of the staff is highly significant. The central move that I think will lead to the strengthening of the firm in the coming years is reinforcing the firm's staff and fostering its quality and professionalism.
What are the central challenges of the office in the coming years?
The central challenge is to continue strengthening the status of the firm among the leading firms in the white collar area and continue rendering professional services at the highest level to the clients.
What would you recommend to a lawyer at the start of his career?
The most important asset for a person in general and for a lawyer in particular is its good reputation. You shall always remember that we are long-distance runners and any unreliable conduct or attempts for unprofessional shortcuts will damage you during your career. You shall keep your professionalism, be courteous towards your colleagues and the courts and never act in an unreliable manner.
What should we remember even at difficult times?
Positive thoughts and refraining from hysterical decisions shall always be your guidelines, especially in difficult times. Always remember that difficulties shall be translated into learning and shall not break you.