Gendler Meidad
Architect, Partner.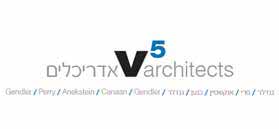 V5 Architects
Architectural design, urban design and interior design of a range of projects including residential, commercial and office complexes, and public buildings such as: sports, cultural, leisure and entertainment facilities, schools, kindergartens, institutes of higher education, etc
| | |
| --- | --- |
| Year of Birth: | 1972 |
| Email: | meidadg@v5arch.com |
| Fields: | sport venues, swimming pools, sports centers, sport courts, extreme sports complexes, railway stations, public buildings. |
| Position: | Architect, Partner. |
| Past positions: | Architect, S. Gendler, Architecture and Town Planning (06-08). |
| Seniority in position: | 12 years. |
| Public positions: | Member of the Standards Institute of Israel's standards committee for the implementation of foreign sports standards. |
| Education: | B. Arch., Tel Aviv University, with honors (06). |
| Member in: | UIA Sport & Leisure Work Group, IAKS, Israeli Organization of Consulting Engineers and Architects, Israel Association of United Architects |
| Military Rank:: | Sergeant, First Class |
| Languages:: | Hebrew, English |
What recent key move did you lead?
Promotion of extreme sport complexes in public spaces in collaboration with the local municipalities, with the integration of advanced technologies.
What are the firm's strongest attributes?
Our variety of operations and specializations enable us to provide the client a complete envelope of planning services in complex, multi-use projects.
Which of the firm's recent key moves will lead to it becoming stronger over the next few years?
Aspiration to excellence and constant reviewing of global innovations in our firm's areas of specialization, and building professional capabilities in the fields of computing and automation and ongoing work with cutting-edge technologies.
What are the main challenges facing firm in the next few years?
A re-examination of sports facilities in the public space and enhancing leisure activities in these facilities.
What would you recommend an up and coming executive?
Personally identify with the processes and outputs of the company you manage.
What should one remember during hardships?
If you miss a goal, it is important to know that you've made every effort to reach it. You must learn from the failure, and refrain from becoming disheartened by it.