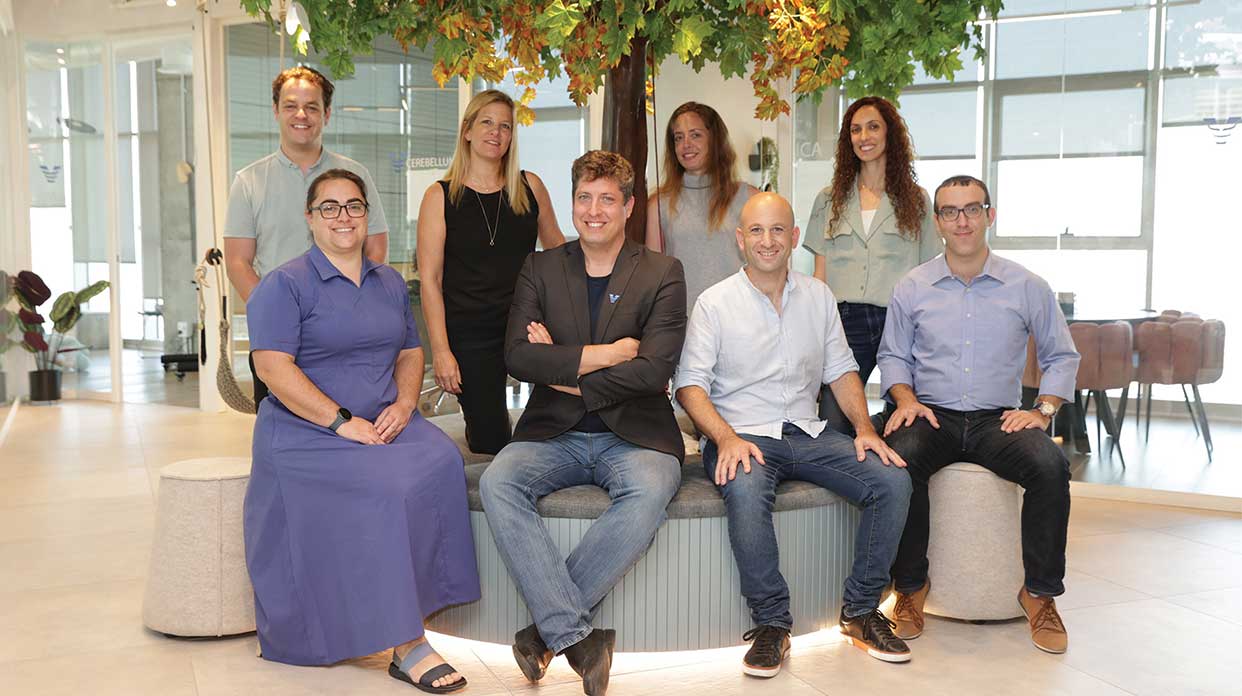 Company's Profile
| | |
| --- | --- |
| Established: | 2016 |
| Line of Business: | Healthcare |
| Address: | 150 Menachem Begin Rd., Tel Aviv |

Company Executives
Dina Begun

Data & Analytics Manager

Viz.ai

David Golan

CTO & Cofounder

Viz.ai

Shiran Dikman

Director of Software Engineering

Viz.ai

Uriya Weiss

Finance Manager

Viz.ai

Shelly Yehezkely

Director of AI

Viz.ai

Rotem Kaner

Director of Program Management

Viz.ai

Adi Levy

People Operations Manager

Viz.ai

Gad Sakin

CPO & GM Israel

Viz.ai

Or Shanoon

Director of Product Management

Viz.ai

About Viz.ai
Viz.ai is the leader in AI-driven intelligent care coordination and AI powered stroke detection and triage. Viz.ai provides outstanding services to almost 900 hospitals, ranging from smaller medical facilities to some of the largest, most respected hospital networks in the world. To date, Viz.ai has received over $150 million in private funding.
The company's mission is to fundamentally improve how healthcare is delivered in the world, through intelligent software that promises to reduce time to treatment, improve access to care, and increase the speed of diffusion of medical innovation.
Viz.ai's employee base includes a wide range of specialties, from physicians, former directors of neuroscience and trained nurses, to software engineers, AI researchers, and UX designers. The company was recently granted a CE mark, which will enable it to market and sell its products in Europe. This will expand to other continents in 2022.
Viz.ai was founded in 2016 by Dr. Chris Mansi and David Golan. While Dr. Mansi was practicing as a neurosurgeon in the U.K., he saw firsthand how surgery could go well, yet the patient could still die, because too much time had passed before getting to the operating room. In 2016, while working on an M.B.A. at Stanford Business School in California, Dr. Mansi met David Golan, an Israeli machine-learning postdoc, who had recently been discharged from the hospital after a suspected stroke. Dr. Mansi and David Golan bonded over the lack of data to drive better medical decisions and pitched their idea to improve stroke care in a class run by former Google CEO Eric Schmidt, who offered seed funding through his firm Innovation Endeavors. From that idea, Viz.ai was born.
The company's products include Viz LVO, which, leverages advanced deep learning to communicate time-sensitive information about stroke patients straight to a specialist, who can intervene and treat the patients. In addition, Viz offers Viz CTP, which uses advanced imaging technology to automatically analyze CT perfusion images of the brain, produce parametric color maps, and calculate CT perfusion parameters. Furthermore, the company provides Viz ICH, an automated Detection & Alert of Suspected ICH; Automated ICH workflow and triage, and mobile DICOM image viewer. The company also offers Viz PE, which provides Automated Detection and Alerts of Suspected Pulmonary Embolism; AI-powered suspected pulmonary embolism detection; Intelligent activation of PERT team; Automated PE workflow, and a High-fidelity mobile image viewer, in addition to Full-stack, HIPAA-compliant communication. Moreover, Viz created Viz Aortic, a Module that enables visualization of aortic imaging on a mobile device to quickly and easily coordinate both emergent and elective care for patients. The AI-powered module detects Type A and Type B Aortic Dissections (TBAD). All aortic pathologies- including abdominal aortic disease, are available on the mobile app.
Viz.ai is currently expanding its AI product line beyond stroke into various disease states, which the company plans to roll out in the very near future.
The company's corporate responsibility program includes the free use of its software in select underprivileged communities across the US.

Facebook Updates

Photo Gallery