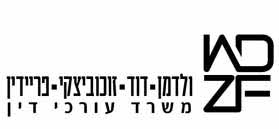 Waldman-David-Zuchowitzky-Fraidin (WZDF)
Local authorities and public institutes; Municipal Taxation; Zoning & Planning; Class Actions and Civil-Commercial Litigation; Real Estate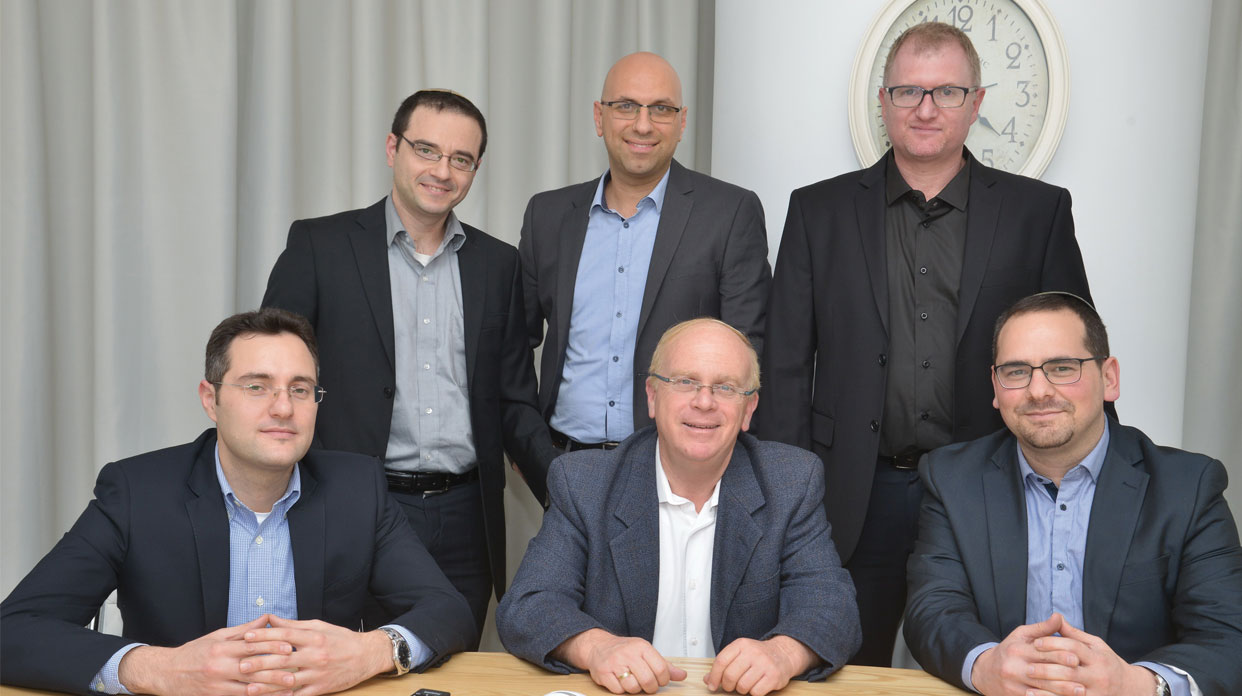 Company's Profile
| | |
| --- | --- |
| Line of Business: | Local authorities and public institutes; Municipal Taxation; Zoning & Planning; Class Actions and Civil-Commercial Litigation; Real Estate |
| Address: | 4 B.S.R. Tower, 19th Floor, 7 Mesada St., Bnei Brak |
| Phone: | 972-3-7734500 |
| Fax: | 972-3-7734515 |

Company Executives
Shlomo Waldman

Founding Partner

Waldman-David-Zuchowitzky-Fraidin (WZDF)

Eitan David

Founding Partner

Waldman-David-Zuchowitzky-Fraidin (WZDF)

Avi Zuchowitzky

Founding Partner

Waldman-David-Zuchowitzky-Fraidin (WZDF)

Matan Fraidin

Founding Partner

Waldman-David-Zuchowitzky-Fraidin (WZDF)

About Waldman-David-Zuchowitzky-Fraidin (WZDF)
WDZF (Waldman-David-Zuchowitzky-Fraidin) is a boutique law firm that specializes in several legal areas, including: Local Authorities, Municipal Taxation, Real Estate and Urban Renewal, Zoning & Planning, Business Licensing, Commercial Litigation and Class Actions, and is one of the leading firms in these areas.
The unique combination between the firm's vast experience, the excellence of its employees and the spirit of innovation and creativity, generates added value to its clients. The synergy between the firm's practice areas creates a panoramic and comprehensive in-depth perspective, which enables it to provide legal services at the highest level.
The firm's clientele includes public and governmental entities, such as local authorities, Local Zoning & Planning committees, municipal corporations, as well as business sector clients, companies, entrepreneurs and individuals.
The firm tailors its legal services to the client's needs, while following the values that serve as its guiding light at all times, including expertise, first-class service, fairness and creativity.
Practice Areas
Local Authorities and Public Institutes
Legal Counsel and Representation
The firm has broad experience in the representation and counsel in the municipal field. The firm's lawyers serve as internal and external legal counselors for a variety of local authorities and public institutes, including municipalities, regional councils, local authorities, municipal corporations, local zoning & planning committees, local unions, cooperatives in the agriculture sector and more.
The firm provides legal services for core operations of these public entities, including municipal and city taxation, tenders, B.O.T projects, contracts, business licensing, representing officials in personal liability proceedings, by-law legislation and more.
Elections
The firm has in-depth professional experience in supporting candidates in complex election campaigns, including mayors, council members and elected officials. The firm's unique strengths in this field, which include in-depth knowledge concerning local authorities and the applicable election laws, as well as knowledge of the media, generates a clear advantage for the firm's clients, that leads to success.
Business Licensing
The firm gained extensive experience in business licensing law, and it provides legal counsel for business owners and local authorities, during the permit application and legal representation in various courts. The firm's lawyers are members of the Israeli Bar Association's Business Licensing Committee and accompany the new reform in this field.
Real Estate
The interdisciplinary perspective of WZDF in the fields of local authorities, municipal taxation, zoning & planning and real estate provides its clients with a significant advantage in the formulation and completion of complex transactions that require a synergistic understanding of this field.
Complex Real Estate Transactions
The firm accompanies real estate transactions of developers, companies and individuals in sale/purchase transactions for assets, combination transactions and urban renewal transactions such as NOP 38.
Urban Renewal / NOP38
WDZF represents entrepreneurs, construction companies, homeowners and representatives of multi-occupancy residences, in the urban renewal field, with emphasis on availability, personal service to its clients, while implementing its in-depth understanding of the complexity of this field.
Class Actions and Commercial Litigation
The firm litigates for its clients in commercial disputes on issues such as monetary claims, construction projects disputes, contractual disputes, real estate litigation, IP, libel, monetary disputes concerning fees and tolls and more. Over the years, the firm gained significant achievements for its clients in this practice.
The firm often handles class actions, both in representing defendants (including foreign companies, commercial companies and public institutes) and as lead plaintiff, in a broad variety of fields, such as: securities law, banking, real estate, technology and more.
The firm gained vast experience, extensive knowledge and major achievements in the management of class actions, and it is distinguished in its representation, unprecedentedly in the Israeli legal market, of both defendants and plaintiffs - which provides it with unique perspective, knowledge and strategy in this field.
Zoning & Planning
The firm represents entrepreneurs, construction companies, home owners and other participants and also advises various planning entities, including in the developing urban renewal field. The firm accompanies the preparation and approval of zoning plans, and also represents in appeals and petitions. The firm represents in appropriation claims and in claims for compensation under section 197, both local committees who defend against such claims and real estate owners who were harmed by the approval of injurious plans.
Municipal Taxation
The firm has extensive experience in claims, appeals and petitions concerning city taxation, and it also accompanies local authorities in the formulation, preparation and approval of city taxation orders.
The firm benefits from a significant advantage in these fields due to its familiarity - both with the local authorities and the city taxation laws and with the business segment and its needs.
The firm handles mandatory payments, fees and tolls and has extensive experience in the preparation and approval of bylaws, with adjustments to the varying needs of the local authority and the renewing legislation.

Photo Gallery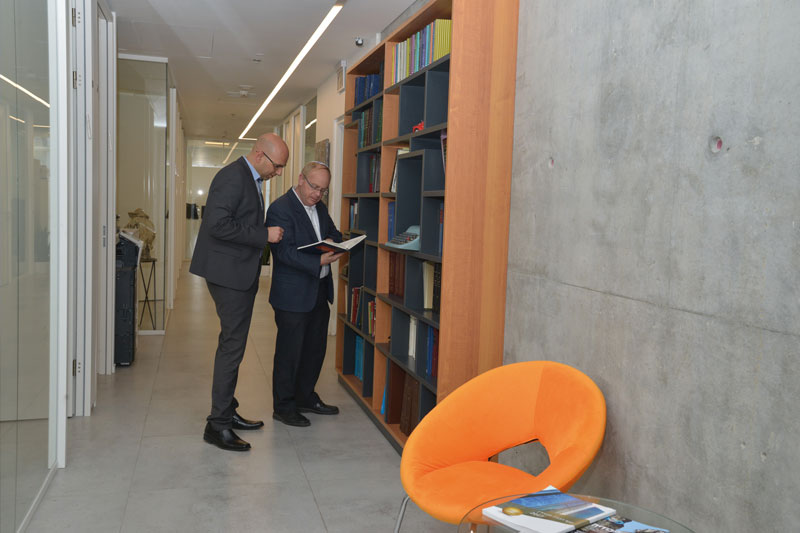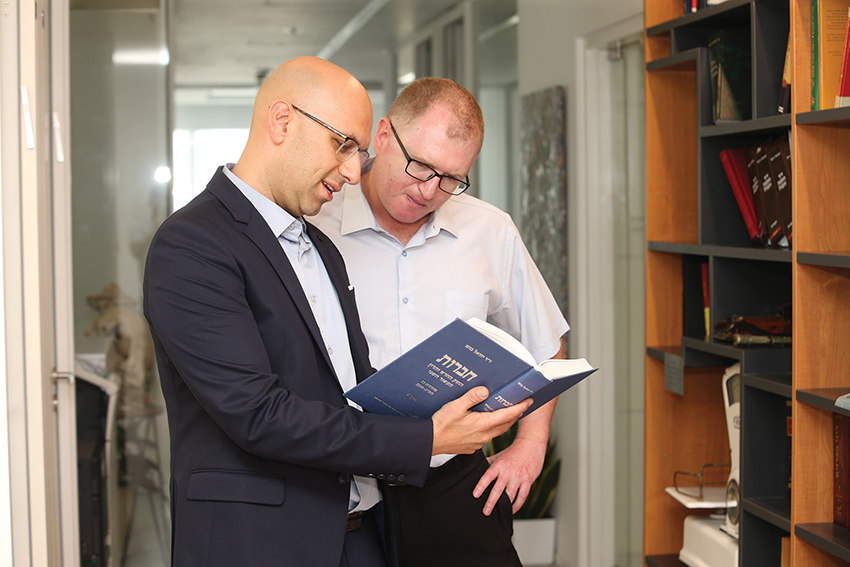 Company Rankings