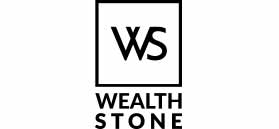 WealthStone Real Estate
Project Finance for Urban Renewal and Mehir LaMishtaken

Company's Profile
| | |
| --- | --- |
| Established: | 2014 |
| Line of Business: | Project Finance for Urban Renewal and Mehir LaMishtaken |
| Address: | Atrium Tower, 2 Jabotinsky St., 39th floor, Ramat Gan |
| Phone: | 972-77-8066022 |
| Fax: | 972-77-8066023 |

Company Executives
Idan Katz

Chairman WealthStone Holdings

WealthStone Real Estate

Idan Alon

CEO

WealthStone Real Estate

Ilan Ben Yishay

Partner and Director

WealthStone Real Estate

About WealthStone Real Estate
WealthStone Real Estate is the largest company in Israel specializing in supplementing equity required from developers for financing urban renewal projects, including National Outline Plan 38 (Tama 38), evacuation-construction (Pinui-Binui), Government price-cap (Mehir LaMishtaken) and projects requiring equity and senior debt support.
The company finances dozens of projects with the greatest potential for generating returns in-demand areas across Israel, including Gush Dan, Haifa, and Jerusalem.
WealthStone Real Estate operates through limited partnerships where it serves as the general partner. Its team is supported by leading professional advisors, including Israel's top appraisers and law firms. Investors benefit from diversification in several projects and a complete set of safeguards and guarantees, such as liens on the rights of the developers, mortgage registration where possible and support and supervision by an external accounting firm.
Investor funds are deposited in the trust accounts of the LPs, where the trust company is the sole authorized signatory.
The company is a subsidiary of WealthStone Holdings, home to a range of alternative investment opportunities, such as hedge funds, infrastructures, and technology.
WealthStone Real Estate is also an owner and partner in several developer companies, including in the areas of urban renewal and Government price-cap. WealthStone specializes in financing all types of urban renewal projects, offering a range of solutions for supplementing equity and mezzanine loans, and acts as part of the group of shareholders in the developer companies.
The company works in collaboration with two international insurance companies specializing in development risk, which provide guarantee policies for some of the projects financed by WealthStone Real Estate.
The company has an excellent rapport with most of Israel's banks and financial institutes that provide senior debt solutions, financing support, and Sales Law guarantees, and can provide creative solutions for projects facing complex financing challenges.
Select developers also benefit from the pre-permit fund, which finances projects before the local committee issues the conditional permit.
The company is financing more than 110 buildings that include approx. 1,500 new apartments. The company makes sure that the developers comply with strict safety standards through supervisors on its behalf.
Real Estate Funds Investment Policy
WealthStone Real Estate considers urban renewal in Israel as a field with attractive potential and a consistent growth. The company invests in projects with relatively high profitability thresholds, as reviewed by a qualified and responsible investment committee responsible for examining all relevant aspects of the projects, including legal, financial, appraisal, engineering, insurance, etc.
Investors benefit from multiple layers of protection that provide maximum security on their investment and priority to returns over the GP and the developers.
Real Estate Funds
Permit Fund
The fund specializes in financing urban renewal projects after obtaining a conditional permit for Tama 38 and/or Pinui-Binui projects after approval of a new city plan and/or after obtaining a conditional permit/committee decision.
Selected Projects:
16-18 Yehuda ha-Nasi, Ramat Gan; 37-39 Sokolov, Herzliya; 20-28 Ezel, Holon; 6-8 Maccabi, Ramat Gan; 1 Dekel, Tel Aviv; 1-9 Ma'apilei Egoz, Tel Aviv.; 14-16 Shmu'el HaNagid, Herzliya; 22 Mexico, Jerusalem.
Opportunities Fund
The fund specializes in financing non-urban renewal projects, including land rezoning, commercial real estate, generating properties and more.
Mehir LaMishtaken – Financing Projects in Israel's Flagship Program
WealthStone Real Estate conjointly holds a subsidiary, WealthStone Geshem Capital, which specializes in financing Mehir LaMishtaken projects through LPs investing in the projects. The company specializes in identifying and financing Mehir LaMishtaken projects, from the provision of guarantees for tenders, up to equity and execution financing.
In addition to WealthStone Geshem Capital executive team which specializes in real estate finance, the fund is supported by Israel's leading engineers, economic experts, appraisers and law firms.
Selected Projects:
"Wine City"- A neighborhood that is planned in north-east Ashkelon, which shall become the city's largest neighborhood, with 40,000 residents on an area of 4,200 dunams.
Mishkanot Naharia - the northeastern neighborhood includes 1,540 apartments on an area of 202.8 dunams.
Or Yehuda - A one of a kind project which combines commerce and residences with 1,200 apartments and 45,000 m2 for commerce and employment.
WealthStone Holdings, the parent company, has simple investment mechanisms that enable alternative investments in Israel and abroad, including real estate, private equity, hedge funds and more. The investors benefit from a priority for repayment of principal and yield before the GP and developers and a lien on the developer's rights in the projects in favor of the partnership.
The company has unique safeguard mechanism that minimizes risk, provide full transparency and relatively high security for the alternative investments market, including the investors status as limited partners, a trust company as the sole signatory of the bank account, portfolio diversification, priority to the returns and interest tax.

Photo Gallery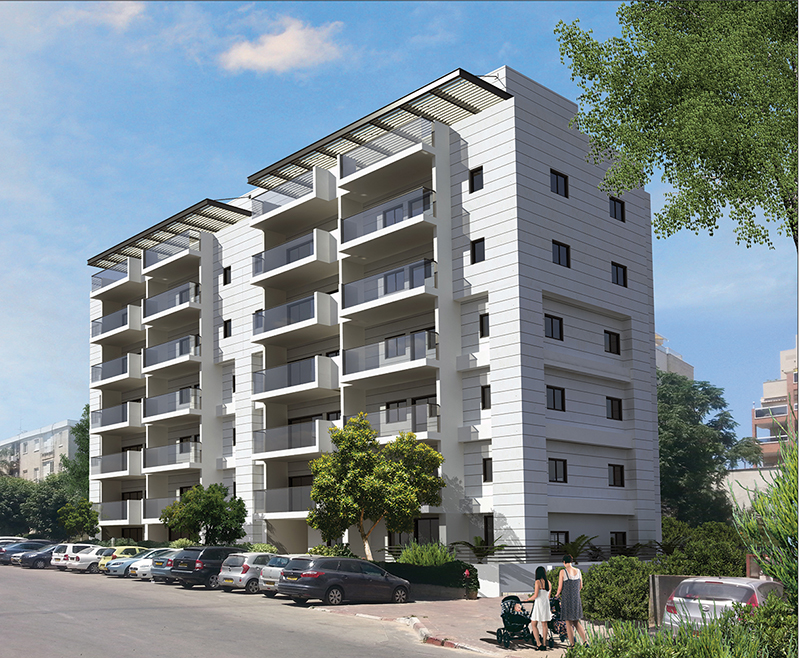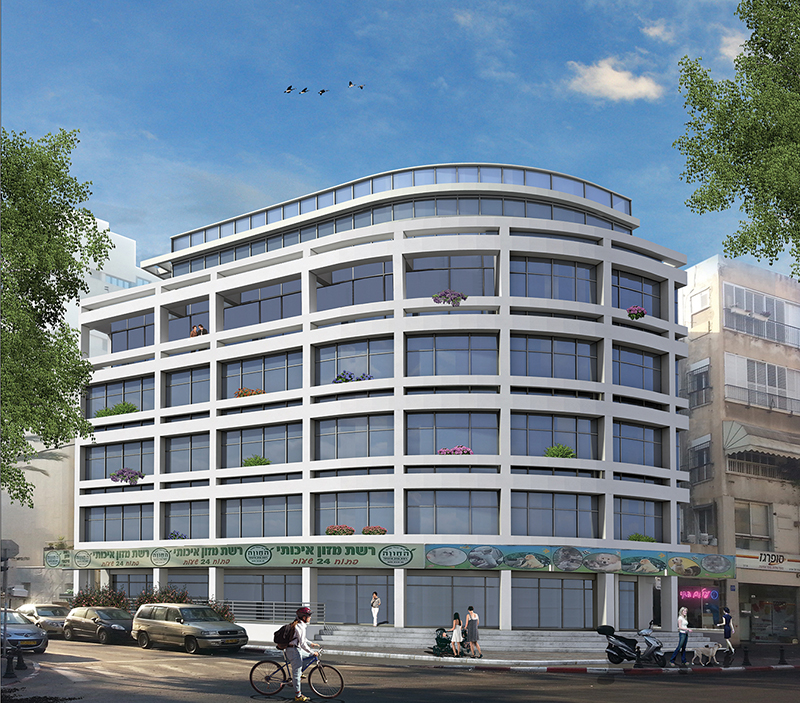 pr photo
9 Mendele Mocher Sforim St., Tel Aviv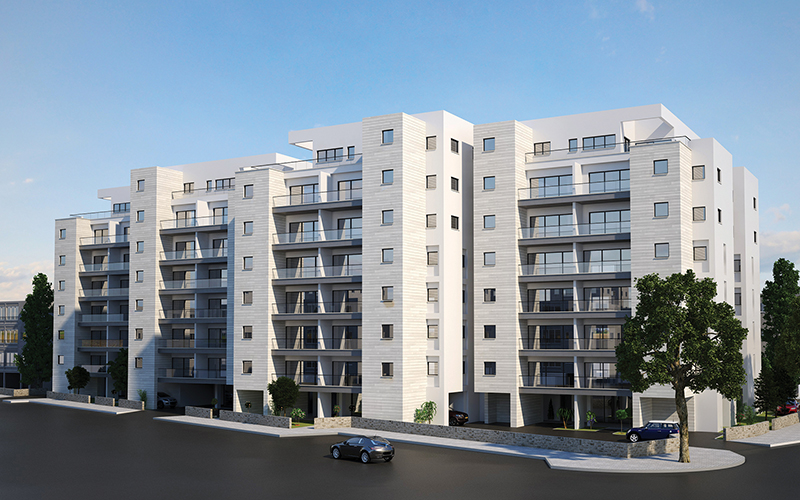 pr photo
5-11 Harari St., Ramat Gan