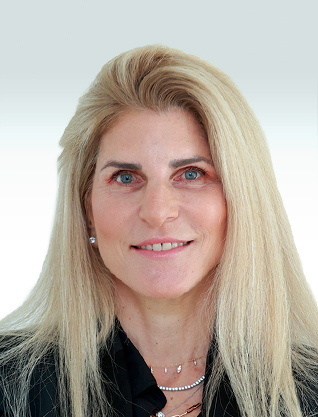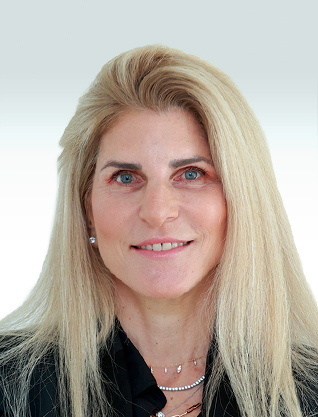 Adv. Limor Wiezel
Founding Partner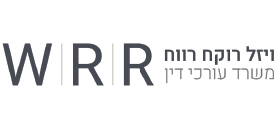 | | |
| --- | --- |
| Year of Birth: | 1966 |
| Email: | [email protected] |
| Fields: | Banking and Real Estate. |
| Position: | Founding Partner |
| Past positions: | Senior Manager in Bank Leumi – responsible for investment consulting and wealth management accounts; CEO of a family-owned company which is active in the fields of finance and real estate. |
| Seniority in position: | About 10 years. |
| Public positions: | Director, Razio Oil Explorations (1992); Director, Home Bio-Gas. |
| Education: | LL.B., Kiryat Ono College (2011); B.A., Public Policy, Tel Aviv University (1997); B.A., Economics, Tel Aviv University (1988). |
| Member in: | Israel Bar Association; Member of the Bar's Banking Committee. |
| Community Activity: | The Friends Circle of the Or Shalom Association. |
| Military Rank : | Sergeant. |
| Languages: | Hebrew, English. |
What recent key move did you lead?
We took the initiative in establishing a purchasing group on lands which are owned by one of the firm's clients, for the construction of an offices and commerce project that covers 30,000 sq.m., we led the legal aspect of the transaction's formulation and the establishment of the group, which included dozens of clients, we represented the group vis-à-vis all of the relevant suppliers and entities throughout the entire project construction period, handled unique legal issues during the construction including changes in the building rights and adding parts to the project while it is under construction, we managed and led the contracting for bank finance vis-à-vis Bank HaPoalim while formulating a unique and innovative bank finance agreement, and led the project with the cooperation of all of the involved parties to completion on time and on budget.
What are the firm's strongest attributes?
Professionalism, flexibility and finding a solution for every problem, "it's impossible" is not an answer as far as we're concerned, personal and close service at the highest possible level, devotion and diligence and providing a holistic solution with help in fields which are not necessarily under our responsibility in order to execute projects optimally and help our clients in every aspect they require.
Which of the firm's recent key moves will lead to it becoming stronger over the next few years?
As the years go by, we gain more and more loyal clients who understand that there is no substitute for our service and professionalism, and accordingly our operations greatly expanded. We increased, expanded and bolstered the firm's team with professional, high-quality and devoted employees who help us to continue and grow. We gained new quality clients in new areas and opened additional niches in which we can be develop and grow – such as assisting owners of commercial centers. Nowadays we focus on building the firm's team and we also intend to work in the marketing and advertising area.
What are the main challenges facing the firm in the next few years?
The market as a whole suffered several major tremors over the past few years, the coronavirus crisis caught many companies unprepared, we must adjust to the changes in the market and look several steps ahead.
What would you recommend an up-and-coming executive?
You have to remain persistent and determined, don't give up, hard work would pay off eventually. Be diligent, creative and invest in the relationships with the people who would accompany you during your journey. You must know how to ask for and take advice and help and always have faith in your way.
What should one remember during hardships?
Take a deep breath, everything shall pass eventually. No one can do what it takes without difficulties, the hardships are an inseparable part of the journey, you must learn to face the difficulties and contain them, and to know that every crisis means that you accumulate experience and learn life lessons and is therefore not for nothing and it is worth passing it. The hardships make us grow, improve, accumulate confidence and faith that we would pass through the next hardship, when it comes.