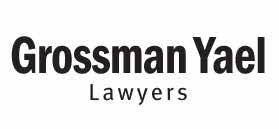 Yael Grossman, Advocate
Lawyers in the Criminal Law and White-Collar Crime Sector

Company's Profile
| | |
| --- | --- |
| Established: | 1985 |
| Line of Business: | Lawyers in the Criminal Law and White-Collar Crime Sector |
| Address: | 4th Hei be-Iyar St., Tel-Aviv 6209302 |
| Phone: | 972-3-5279460 |
| Fax: | 972-3-5279461 |

Company Executives
Yael Grossman

Owner

Yael Grossman, Advocate

View Profile

Yael Grossman

Sally Licht

Advocate

Yael Grossman, Advocate

View Profile

Sally Licht

The Late Roni Belkin

1965-2016

Yael Grossman, Advocate

About Yael Grossman, Advocate
Yael Grossman Lawyers specializes in a range of topics of criminal law with an emphasis on white-collar crime and money laundering. The firm, which was established in 1985, is considered one of the country's leaders in its area of expertise. The firm's associate is Adv. Sally Licht. The firm represents defendants in court and during investigations, as well as in disciplinary hearings, sanction committees, military tribunals, ethic tribunals, the Civil Service Commissioner, etc.
Money Laundering
In 2013 Advocates Yael Grossman, Roni Belkin and Sally Licht published the second edition of their book "Anti-Money Laundering in Theory and Practice".
The book, which was first published in 2006, is the most comprehensive and essential book in this field, and is often quoted by the Supreme Court and other courts.
The complex provisions of the Prohibition of Money Laundering Law create problems in interpretation, in both the theoretical and the practical aspects. The firm represents clients in the courts in cases of principle which have repercussions on how the law is implemented in effect. Additionally, the firm represents banks, financial bodies and individuals before sanction committees under the Prohibition of Money Laundering Law.
The office advises on money laundering issues to a number of banks and other financial institutions as well as provides legal opinions and consultation to business entities, lawyers and private persons.
Advocate Grossman serves as the co-chairperson of the Anti-Money Laundering Committee of the Bar Council, and regularly participates in meetings of the Constitution, Law and Justice Committee of the Israel Knesset dealing with legal issues.
Moreover, Advocate Grossman participates in international conferences and is regularly updated on what is happening in the world on the subject of anti-money laundering.
Adv. Yael Grossman lectures on these subjects before various bodies from the courts and prosecution systems, to financial service providers and banking corporations and private and institutional bodies.
The firm manages an informative website on Money Laundering at the following address:
www.halbanathon.co.il the site presents comprehensive and updated information on what is happening in Israel on the subject of anti-money laundering, as managed by Advocate Sally Licht.
Securities
The firm specializes in criminal cases and violations of the Securities Law, representing clients during investigations Administrative procedures court.
Among the firm's clients are public companies, controlling shareholders in companies, directors of public companies, portfolio managers and private individuals.
The firm handles some of the most precedent-setting cases that have been ruled on in court, on topics such as: ramping, use of insider information, publishing incorrect information in prospectuses and statements, breach of corporate trust, failures to report, etc.
Anti-Trust
The firm specializes in violations of the Anti-Trust Law, represents clients in court, and provides expert legal opinions and consultations on the topic.
Bribery, Fraud and Forgery
Yael Grossman Lawyers represents public figures, employees and managers in corporations, as well as private individuals, accused of receiving and giving bribes, fraud and forgery, as well as crimes in the insurance sector, corporate crimes, breach of trust by managers and more.
Causing Death by Negligence
An additional area of expertise of the firm is causing death by negligence. The firm has handled and continues to handle major cases in this sector.
In addition, the firm handles additional branches of the criminal law, contraventions of the planning and construction law, breaking environmental laws and more.
In Loving Memory of The Late Adv. Roni Belkin
Roni Belkin, our partner in both work and thought and our dear friend, has passed away.
Roni was an exceptional person, characterized with wit, originality and a creative mind, yet she was a companionate, dedicated and brave individual at the same time.
It was our great privilege to share a chapter of our lives with her.
May her Memory be a Blessing.

Photo Gallery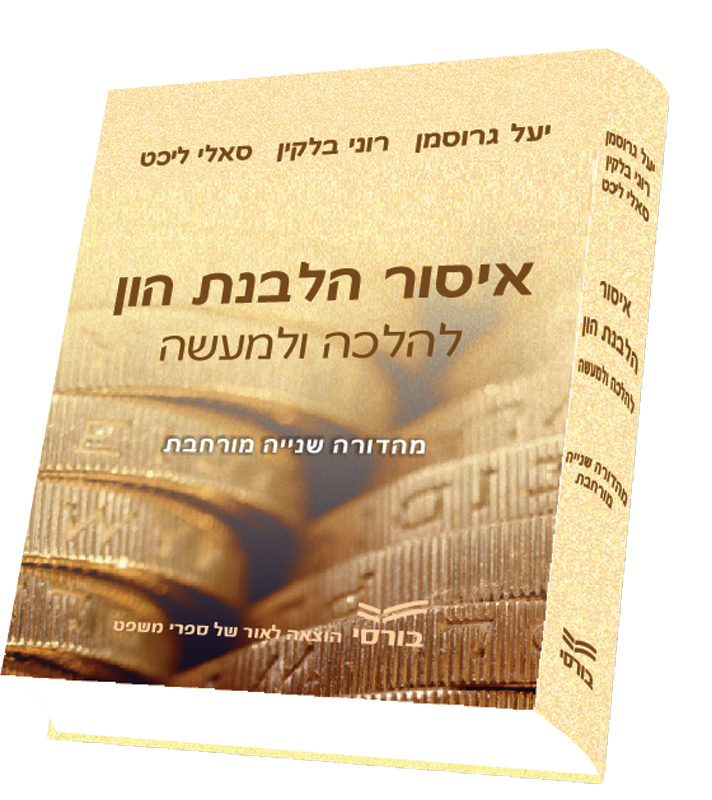 book | Yael Grossman, Advocate
PR Photo