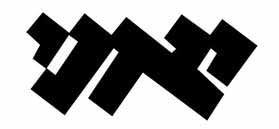 Yanai Electrical Engineering Group
Electrical and Control Engineering, Energy Savings and Management Solutions, Industrial Cyber Security

Company's Profile
Established:
1956
Line of Business:
Electrical and Control Engineering, Energy Savings and Management Solutions, Industrial Cyber Security
Address:
Head Office: Kiryat Atidim, Building No. 7, P.O.B. 58157, Tel Aviv 6158101
Haifa Office: 20A HaMesila St., Nesher
Tel: 972-4-8422077
Fax: 972-4-8418190
office@yanih.co.il
Beer Sheva Office:
Hagat St. 2, Industrial Park Omer, 8496500
Tel: 972-8-6900053 Fax: 972-8-6466138
yani_bs@yanielecta.co.il
Phone:
972-3-6479256
Fax:
972-3-6479255 

Company Executives
Emanuel Marynko

Chairman

Yanai Electrical Engineering Group

Amnon Shostak

CEO

Yanai Electrical Engineering Group

About Yanai Electrical Engineering Group
Yanai Electrical Engineering Group specializes in electrical and control engineering consultancy and detailed design of the most complex projects. Yanai was established in 1956. The firm has grown steadily over the years, and today, Yanai comprises a management of seven senior engineers headed by the Chairman Emanuel Marynko and the CEO Amnon Shostak. The firm employs a highly professional staff of about 80 people of whom about 32 are certified engineers. Yanai maintains three offices – in Tel Aviv, Haifa, and Beer Sheva.
Areas of Expertise
Yanai specializes in electrical design for: Industrial systems, semiconductors, FABs, Data Centers, superior high-voltage substations, power stations, desalination and water treatment plants, computer-based control systems, public buildings, hospitals, university campuses and research institutes, computer centers, road lighting, PV power systems, saving energy and smart grid.
Yanai has been nominated as the main designer of the national railway electrification project.
Industrial System Design: Yanai has been involved in the design and construction of more than 1,000 projects utilizing electrical power of up to 120MW in the following industries: Oil refineries, chemicals, electronics, metallurgy, cement, textiles, food and dairy, electrical power generation, transformation and distribution, and electrolysis projects in chlorine and magnesium plants.
Among Yanai's outstanding industrial projects are: Intel FAB 28 in Kiryat-Gat, the magnesium plant in Sdom (with an electrical systems budget of $60 million), the new Tower Semiconductors plant in Migdal Haemek, Intel's VLS FAB8 plant in Jerusalem, Makhteshim's plant in Ramat-Hovav, the Bromine plant in Ramat-Hovav, FCC, CCR, HDS and other plants at Oil Refineries Ltd., and the Carmel Olefins polypropylene plant.
Yanai has designed about 20 data centers, among them are:
• Data center of the research center of Intel in Haifa
• Main data center of Intel in Kiryat Gat FAB 28
• Data center for the new stock exchange in Tel Aviv
• High densities data centers for the Israel defense forces
• Hosting data center for BEZEQ.
Yanai has designed about 25 new superior high-voltage substations in Israel, and about 10 substations abroad. The company has also designed part of the new Ben Gurion Air Terminal and the new Central Bus Station in Tel Aviv, along with more than 400 public, commercial and office buildings, banks, department stores, etc.
Hospitals: The Company has designed more than 10 hospitals, the most recent of which was the Rabin Children's Medical Center.
University Campuses and Research Institutes: Yanai fully or partially designed five university campuses: the Hebrew University of Jerusalem (Mt. Scopus and Givat Ram); Tel Aviv University; Haifa University; Ben Gurion University. The firm also designed most of the electrical systems at the Weizmann Institute of Science and the Haifa Medical Center as well as much of the design work at Hadassah Medical Center, Ein Kerem, Jerusalem.
Special Projects, these include: Retrofit of the pumping stations and the centralized computer-based remote control system for all of Mekorot's National Water sites, full design of the electrolysis rectifier and design of electrolysis plants from I5KA/80V to 4X80KA/340V, the new Hayovel port in Ashdod, the National Air Navigation Plan,
EL AL Israel Airlines facilities, the Nuclear Research Center in Nahal Sorek and the Central Solar Research Project at the Weizmann Institute.
Power Plants Design: Yanai has designed about 20 power plants in Israel and abroad including:
• The 54000 KVA prime supply steam power station at Haifa Oil Refineries in the Haifa Bay
• 1x140MW steam turbine generator in Ramat Hovav for completion of a gas generator to a combined cycle system
• 2x140MW turbine generators in HAGIT for completion of 2 gas generators to combined cycle systems
• 2x37MVA L.S. diesel generators power station in D.S.W.
• 18MW steam power station for the paper mills in Hadera
• 48MW gas turbine for Nesher Ramla
• 48MW gas turbine and cogeneration system in PAZ Oil Refineries
• 140MW cogeneration plant in MACHTESHIM
• 80MW cogeneration plant for Ashdod energy
• Basic design for 800MW DORAD power station
• 2x50MW gas turbine in Botswana
• 55MW PV HALUZIOT power plant
• 50MW PV ZMOROT power plant.
Fields of Activity
Superior high-voltage systems, high-voltage substations, power generation plant, distribution systems (high, medium and low), control systems, Data Centers, UPS Systems, railways electrification, Rectifiers and D.C. Systems, special protection systems, safety and security systems, SCADA systems, PV Power systems, Energy Savings and Cyber Protection.
American & European Partners
Yanai has acted as electrical design sub-contractors for American and European firms and has undertaken works for international companies.
These include: Intel Electronics, Meissner-Wurst, Crawford & Russel, Cannon, US Army Engineering Corps, Skidmore, Parsons Brienckerhoff Engineers, S.O.M., CDM, and CH2MHILL, Siemens, ARUP, PERKINS-WILL.
Activities Abroad
Yanai has activities in: Russia; Romania; Botswana; Poland; Brazil; Kazakhstan; Turkmenistan; Panama; Guinea and Trinidad.
Cyber Activity
Yanai established a special cyber department, which specializes in cyber protection of electrical and industrial control systems. About a year ago, a new Cyber Security Centre was put into operation near Netanya. It monitors strategic customers' critical infrastructure SCADA systems in the energy, water handling, industrial and financial areas. Additionally, a new sophisticated cyber product was developed – cyber protection of Large Power Transformers (LPT) – the first cyber protection of LPTs' in the world. There are new cyber products under development, including smart software for the Cyber Security Centre, based on the DEEP LEARNING principle.
Cogeneration – Smartcogen
Recently, Yanai, with two partner companies, established the new company named Smartcogen. Its field of activities is consulting, planning, project management and EPC services for cogeneration power plants, located in the distribution network and based on natural gas fuel. Deep engineering knowledge in the field of cogeneration, places Smartcogen in the leading position of this new and developing market in Israel.