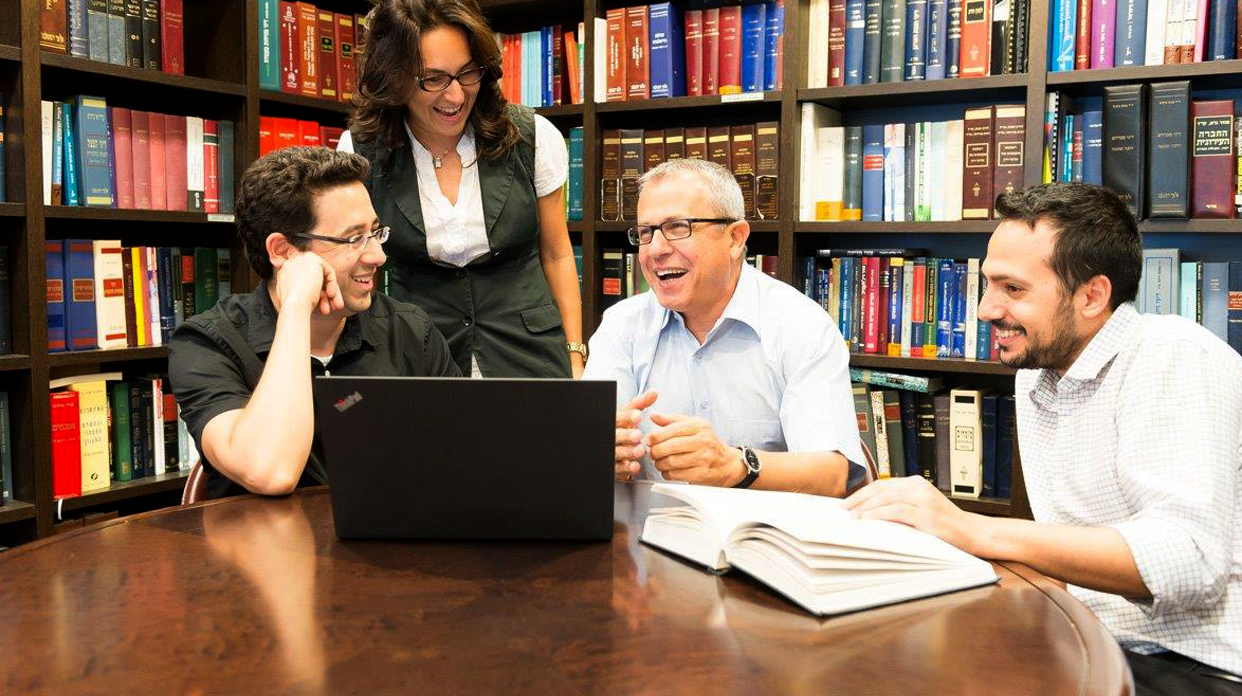 Company's Profile
Established:
1958
Line of Business:
Law Firm
Address:
Azrieli Center 1, Tel Aviv 6702101
Tel: 972-3-6087777
Fax: 972-3-6087724

31 Hillel St., Jerusalem 9458131
Tel: 972-2-6239239
Fax: 972-2-6239233

Company Executives
Hagai Shmueli

Managing Partner

Yigal Arnon & Co. Law Firm

Adv. Gil Oren

Managing Partner

Yigal Arnon & Co. Law Firm

Barak Tal

Partner

Yigal Arnon & Co. Law Firm

Barry Levenfeld

Partner

Yigal Arnon & Co. Law Firm

Shiri Shaham

Partner

Yigal Arnon & Co. Law Firm

Asaf Eylon

Partner

Yigal Arnon & Co. Law Firm

Kobi Ben Chitrit

Partner

Yigal Arnon & Co. Law Firm
Partners
Yigal Arnon
(1929-2014)

Dror Vigdor
Amalia Meshi
Amnon Lorch
Hagai Shmueli
Barry Levenfeld
David H. Schapiro
Hagit Bavly
Orna Sasson
Barak Tal
Shiri Shaham
Doron Tamir
Daniel Abarbanel
David Osborne
Gil Oren
Ronit Amir-Yaniv
Orly Tsioni
Mordehai Baicz
Benjamin Horef
Yoran Gill
Asaf Eylon
Adrian Daniels
Yuval Shalheveth
Peter Sugarman
Ben Sandler
Boaz Fiel
Joeri Kreisberg
Simon Weintraub
Ruth Loven
Yarom Romem
Adam Spruch
Yuval Bargil
Eliran Furman
Eran Lempert
Ofir Levy
Daniel Green
Hanital Belinson-Navon
Yoheved Novogroder-Shoshan
Oren Roth
Dror Varsano
Odelia Sidi
Shira Lahat
Micki Shapira
Eran Zach
Ido Chitman
Aner Hefetz
David Akrish
Nir Rosner
Assaf Mesica
Liron Hacohen
Guy Fuhrer
Ezra Gross
David Roness
Eli Greenbaum
Lee Maor
Nimrod Vromen
Guy Sagiv
Shani Rapoport
Lior Gelbard
Keren Tal
Naftali Nir
Yael Hoefler
Sagi Schiff
Netanella Treistman
Daniel Damboritz
Yulia Lazbin
Joshua Lieberman
Eyal Aichel
Roy Masuri
Avi Anouchi
Sivan Dotan-Gilron
Tomer Bar-Nathan
Edan Regev
Gitit Ramot Adler
Goor Koren
Guy Kortany
Roey Sasson
Nir Rodnizky
Barak Platt
Raffi Brown
Miriam Friedmann
Rinat Michael
Itamar A.Cohen
Roni Osborne
Amos Oseasohn
Shai Margalit

About Yigal Arnon & Co. Law Firm
Established over sixty years ago, Yigal Arnon & Co. is one of the most respected and dynamic law firms in Israel. We consistently earn top marks from our clients and colleagues, as well as top rankings from major international and domestic legal directories.
Throughout our history, clients have turned to our firm when seeking professionalism, impeccable service and unsurpassed integrity in helping to resolve complex and challenging legal problems. With our collaborative practice groups, we combine the expertise of a specialty boutique practice with the advantages of a well-resourced multidisciplinary law firm. Our astute business judgment and reputation for achieving results have led us to attract and retain high-profile clients, demanding cases and exceptional lawyers.
We continue to build on the legacy of our founder, Yigal Arnon (1929 – 2014), and pride ourselves on the three pillars of our practice: distinction, dedication and dignity. Together, they serve as the foundation for our passion for outstanding client service.
Comprehensive Representation
Yigal Arnon & Co. provides a full range of legal services. We are a 'one stop shop' to an extensive client base, including Fortune 500 and other global companies, local and foreign financial institutions, venture capital and private equity funds, real estate companies, startups, investor groups, government entities and individuals. Our clients include leaders in a wide array of industries: from technology and life sciences, banking and finance, insurance, commercial and residential real estate development and construction, traditional and cutting-edge telecommunications to energy and infrastructure, media, entertainment, fintech, sports, education, hotels and tourism, consumer products and transportation. Our teams of lawyers fully up to speed, constantly monitoring industry developments and closely tracking technological trends, include those involving cryptocurrencies, artificial intelligence, augmented and virtual reality, smart mobility, drones, 3D printing and cybersecurity - to name just a few.
Global Experience
A significant portion of our practice is conducted in the global arena. We act as lead counsel in many international transactions, including mergers and acquisitions, joint ventures and other strategic alliances, venture capital and private equity transactions and public and private financings. We also have a global practice in litigation, corporate and debt restructuring, and in banking, distributorship, franchising and real estate matters. In addition, we provide comprehensive counseling on a wide range of regulatory, risk management, compliance, privacy and data protection issues - as they affect our clients both domestically and internationally.
Although our firm is particularly active in the United States, United Kingdom and Europe, we also have a dedicated Far East practice which has vast experience in China, Japan and India. Moreover, we are also sought-after counsel for client businesses in Australia and other countries throughout the world.
Social Responsibility
As a leading law firm, Yigal Arnon & Co. prides itself in its commitment to the community. We often provide our services pro bono, assisting non-profit organizations and offering advice to underprivileged individuals. Since its existence, the firm's founder, the late Adv. Yigal Arnon, headed the Israel Bar Association's "Mitzvah Wages" program for providing legal services to those in need, and the firm has remained committed to it ever since. We have also been working for 19 years with NGO called "A Different Lesson" and other educational associations, in which many of our lawyers and employees mentor two classes of underprivileged children, teaching them about various legal and social matters. The firm also runs a policy for donations, matching any contribution made by an employee to any social purpose (education, health, welfare, culture).

Facebook Updates

Company Rankings

Articles about Yigal Arnon & Co. Law Firm