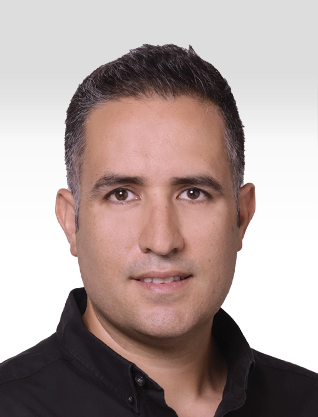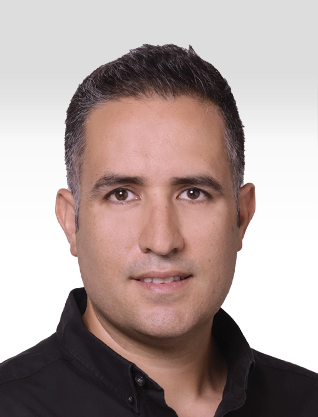 Tsahi Didi
CFO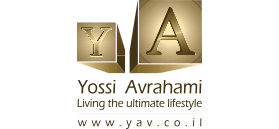 Yossi Avrahami Civil Engineering Works Ltd.
Development, Planning and Construction of Quality and Exclusive Housing in Selected Areas in Israel With an Emphasis on Eilat, Haifa, Tel Aviv and Other cities on Israel's Coast
| | |
| --- | --- |
| Year of Birth: | 1982 |
| Email: | [email protected] |
| Position: | CFO |
| Past positions: | Accountant, AFI Europe Group by Africa Israel Group |
| Seniority in position: | 2.5 years |
| Education: | CPA; BA, Business Administration, The College of Management Academic Studies; EMBA, Business Administration, Specializing in Finance, Hebrew University |
| Member in: | Accountants Council; CFO Forum |
| Languages: | Hebrew, English |
What recent key move did you lead?
Over the past few months, we conducted proceedings for purchasing one of the last land reserves of HaYarkon Street in Tel Aviv: this is a purchase of a 3.4 dunams lot in 7 HaYarkon St., Tel Aviv, for a sum of about NIS 250 million. We would be able to build a 15-storey residential buildings with about 70 luxury apartments on one of Tel Aviv's most expensive and in-demand lots, in accordance with the standards and expertise of Yossi Avrahami Ltd.
What are the firm's strongest attributes?
Yossi Avrahami Ltd. is a longstanding real estate company with about 40 years of experience in this field. The company has expertise and capabilities that are rarely found today in this industry. Among other things, the company has experience in building luxury towers in projects such as "Ne'eman Towers", "VIP Philharmonic", "North Star" and "Noga 1" in Tel Aviv.
An additional advantage is the company's human capital: Yossi Avrahami, the company's owner and CEO, has been insisting throughout the years on maintaining the high quality of the company's workforce, and the warm relationships between all of the employees and executives. The loyal employees of the company are at the customers' disposal for many years, and this is expressed in the service that the buyers receive from the moment they enter the sales office and long after they receive the keys to their apartment.
Which of the firm's recent key moves will lead to it becoming stronger over the next few years?
Lately, we have been working to significantly upgrade some of the company's departments, and working ardently to establish new departments in order to expand our areas of operations. Among others, we established an urban renewal department that already worked on the "4 Itamar" project in Ramat Gan, and is also working on a project of a significant scale in Haifa.
Following the increase in the number of projects that the company is initiating and building and the expansion of its areas of operations, we are expanding our workforce, upgrading our human capital and simultaneously reviewing additional activities in Israel and abroad in the framework of a strategic plan that we prepared for the company for the next few years.
What are the main challenges facing the firm in the next few years?
One of the major challenges is to continue and lead Israel's Luxury Residences segment: This is a segment which changes and evolves every few years in light of technological developments, trends and adaptation to the current preferences of luxury apartments buyers. Therefore, the company must remain innovative and up-to-date and learn of new technological developments, in order to continue and lead this segment in Israel also in the future.
What would you recommend an up and coming executive?
Choose a goal and charge it. You must understand that the road might be tough with ups and downs – and you mustn't quit. You have to go through the entire process and hierarchy in order to understand every detail of the production process when you're a manager.
What should one remember during hardships?
That things can always get more difficult.