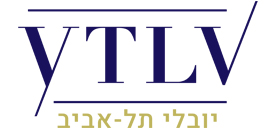 Yuvalei Tel Aviv, Real Estate Initiation
Real Estate Initiation, Urban Renewal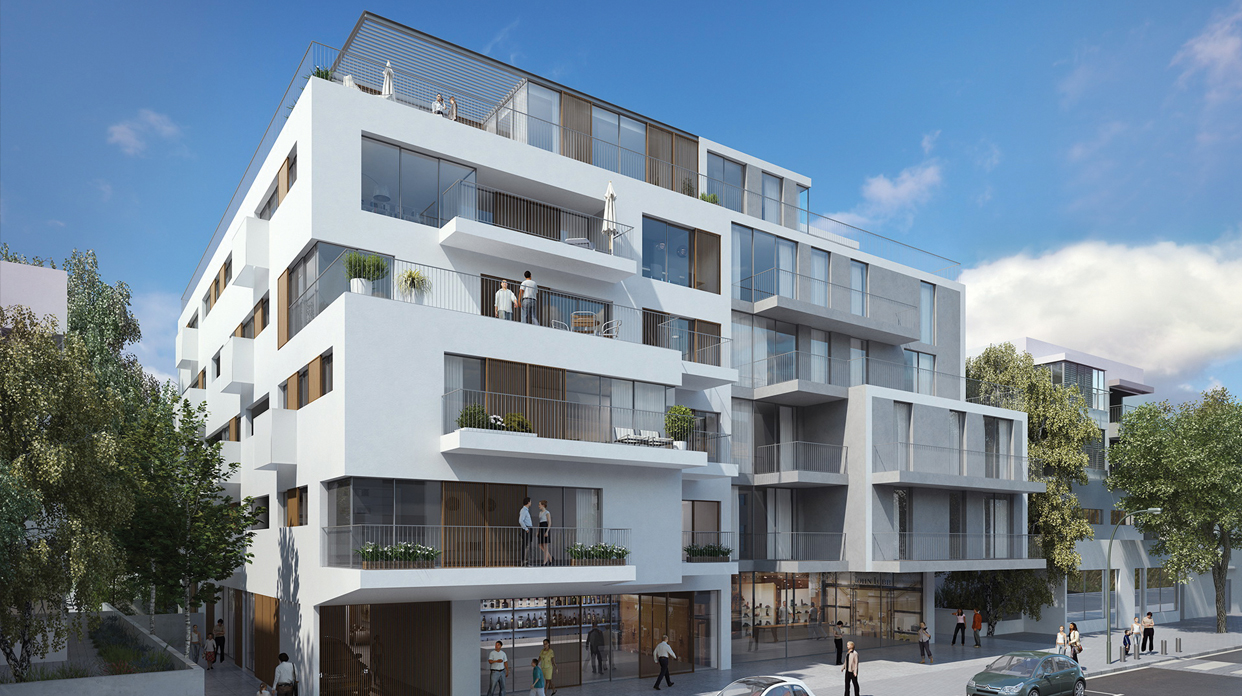 Company's Profile
| | |
| --- | --- |
| Established: | 2012 |
| Line of Business: | Real Estate Initiation, Urban Renewal |
| Address: | 32 Sheinkin, Tel Aviv |
| Phone: | 972-74-7017013 |

Company Executives
Roei Oved

Co-CEO

Yuvalei Tel Aviv, Real Estate Initiation

Ran Raif

Co-CEO

Yuvalei Tel Aviv, Real Estate Initiation

Moshe (Moko) Dvir

Co-CEO

Yuvalei Tel Aviv, Real Estate Initiation

Adv. Sivan Cohen

Legal adviser, Business Dev.

Yuvalei Tel Aviv, Real Estate Initiation

About Yuvalei Tel Aviv, Real Estate Initiation
Yuvalei Tel Aviv (YTLV) specializes in the initiation and management of unique projects in Tel Aviv and the Dan region, and is among the leading residential real estate initiation and urban renewal companies. YTLV's executives are renowned as meticulous professionals who are involved in each and every stage of the planning and the execution, and accompany them continually with attention to the finest details. The projects are planned by Israel's top professionals: architects, interior designers and consultants from various professions. YTLV believes in high quality and functional building, and therefore executes every project with their typical love and thoroughness.
Areas of Expertise
Initiating Residential Projects: YTLV, which built in recent years several buildings in Tel Aviv, specializes in initiating diverse projects, in scopes of NIS hundreds of millions. YTLV's financial capabilities, reputation and full trust from banks and financiers enable it to initiate and build its carefully-selected projects with the highest quality and swiftness.
Urban Renewal: YTLV specializes in initiating Tama 38 projects (demolition and construction). The company has extensive know-how and experience in working with municipal planning committees, obtaining optimal architectural planning and comprehensive, transparent cooperation with the apartment owners throughout the process.
Combination Transactions: combination (property exchange) transactions enable landowners to benefit from a large return without the initiation risk. YTLV is very proficient in such complex transactions and it works in full, transparent cooperation with the rights holders, as well as in full cooperation with the finest taxation advisors, in order to maximize the profitability of the transaction.
Property Betterment: YTLV specializes in locating properties with development potential. Its vase planning experience enables it to identify new market trends, take advantage of opportunities and prepare local zoning plans, and also locate developing and attractive areas and properties that have been marked for rezoning.
The Team
YTLV's executive team including leading experts in their respective fields who enable the customers to benefit from uncompromising expertise:
Roei Oved: Founding Partner. An economist with 8 years of experience in real estate initiation. He was formerly a Companies Valuations and Mergers Analyst and served in several roles in public sector. He brings to the table analytic and business-opportunity-identification abilities.
Ran Raif: Founding Partner. A developer with about 20 years of experience in real estate and high-tech who participated in successful complex projects including the establishment and selling of a high-tech company and the development of breakthrough technologies and products.
He graduated from the mechanical practical engineering school of Tel Aviv University and the Business Administration (cum laude) of the Ono Academic College. He brings to the table extensive project management knowledge and uncompromising professionalism and precision.
Moshe (Moko) Dvir: Founding Partner. Has more than 15 years of experience in initiation and construction. Was a partner in several real estate companies and real estate advisor for law firms and planning advisor for architecture firms. Moko brings to the table specific expertise in obtaining permits in Tel Aviv, working vis-à-vis the Tel Aviv Municipality, maximizing construction rights, zoning plans and project facilitation.
Adv. Sivan Cohen: VP, Business development, Sivan manages the urban renewal field and serves as the company's inhouse legal advisor. She holds an LL.B. from Bar Ilan University and is a member of the Israel Bar Association.
Prominent Projects
40 Sheinkin St., Tel Aviv: A unique demolition and construction project at the heart of the declaration area in Tel Aviv. This 6-story project provides current interpretation to the Bauhaus style which characterized the White City. The project is occupied.
16 Yosef Karo St., Tel Aviv: A demolition and construction project of a 6-story building in the developing Montefiore neighborhood, which is located among all of the city's main development engines. Completed anf populated
9 Prague St., Tel Aviv: An upscale boutique project in Tel-Aviv's "old north". The project is in execution stages and will include the construction of a 6 story building with 13 magnificent apartments, only 3 minutes away from the beloved Hilton beach.
14A Harav Kook St., Tel Aviv: A project in Kerem HaTeimanim, a stones-throw away from Tel Aviv Beach. The project is currently in the permit stages for a demolition and reconstruction project which will include a 6-story building.
32 Sheinkin St., Tel Aviv: The company's second project located in the iconic Sheinkin street. The project is in the local committee stages and will include unique a building that will reserve the Bauhaus front, which characterizes the heart of the city.
191-193 Ibn Gvirol St., Tel Aviv: A Tama transaction (demolition and construction) with 28 apartment owners and commercial unit owners. The project will include a 9-story building which will be constructed according to Ibn Gvirol's new urban renewal plan.
5 Bazel St., Holon: A Tama transaction (demolition and construction) with 24 apartment owners and will include an 8-story building. The building is in planning procedures according to Holon Municipality's urban renewal policy and the H619 plan.
4,6,8 Paamonit St., Tel Aviv: A Tama transaction (demolition and construction) with 24 apartment owners in the buildings. The project will include an 8-story building. The company believes in the development of Yaffo D neighborhood and sees great potential in it.
Zuckerman Complex, Tel Aviv: Evacuation and reconstruction project in which 240 residential units will be evicted and a new neighborhood will take their place. The project is located in the east of the city, in the up and coming Neve Eliezer neighborhood. The company foresees a significant increase in prices over the next years.

Photo Gallery