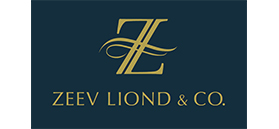 Zeev Liond & Co.
Law Firm Specializing in Media law, Intellectual Property, Commercial Law, Real Estate and Litigation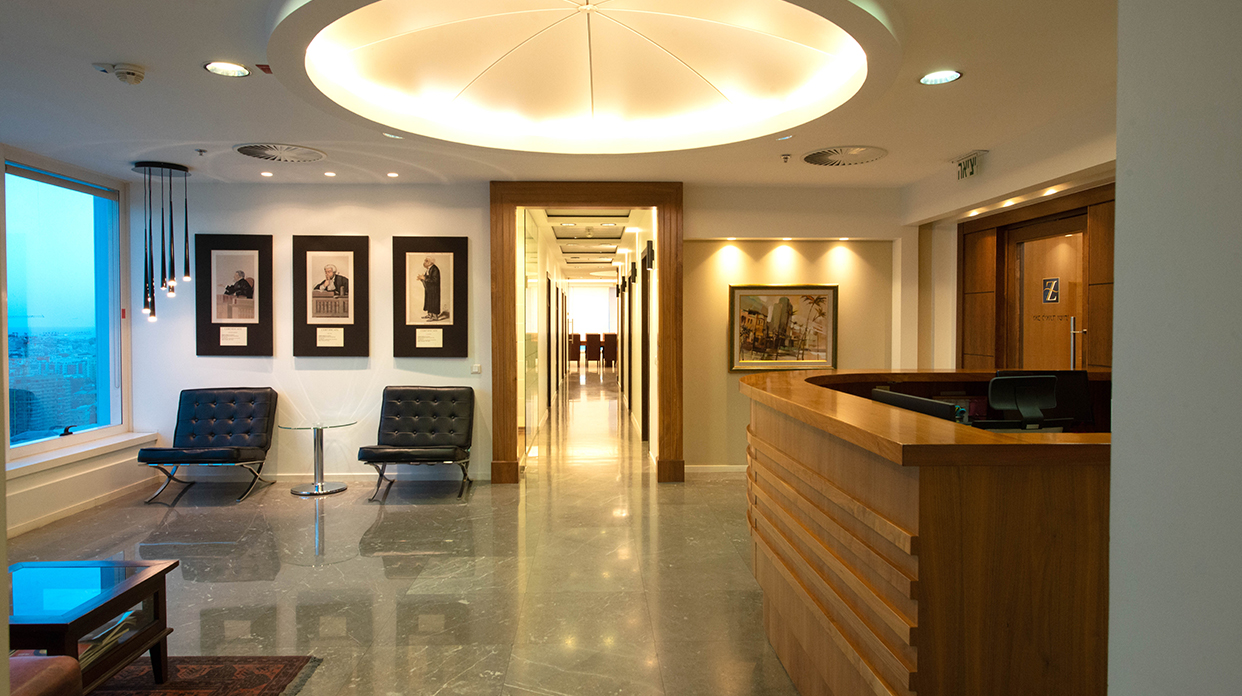 Company's Profile
Line of Business:
Law Firm Specializing in Media law, Intellectual Property, Commercial Law, Real Estate and Litigation
Address:
Discount Tower, 23 Yehuda Halevy St.,
P.O.B 29765, Tel Aviv 6129701
Phone:
972-3-5170881
Fax:
972-3-5170885

Company Executives
Zeev Liond

Head and Manager

Zeev Liond & Co.

View Profile

Zeev Liond

Menahem Weizman

Partner

Zeev Liond & Co.

Dor Liond

Partner

Zeev Liond & Co.

About Zeev Liond & Co.
Zeev Liond & Co. has a tradition stretching back many years. Zeev Liond has headed the firm since 1991, and it comprises about 10 lawyers and interns. It is renowned especially for the quality of its litigation services, and is one of the country's prominent law firms in the spheres of media, intellectual property and defamation law. The firm has also acted for many years in the real estate and commercial law sectors.
The legal team's skill, the emphasis on in-depth understanding of customer needs and familiarity with its business environment, alongside constant availability and rapid client service, has positioned the firm as one of the leaders in its field.
Zeev Liond has headed the firm for almost 30 years. After completing his studies at Tel Aviv University in 1975, he interned with the late Shmuel Tamir, and went on to become his partner. Liond has extensive litigation experience in a wide variety of complex cases, he also handles mergers, acquisitions and real estate transactions, and represents clients in planning and building proceedings at all instances.
Practice Areas
Media and Communications
The firm is well-known for its activities in media and communications, and provides routine legal services for major print and digital media, and companies engaged in Internet and cellular content, and infrastructure development. The firm handles a broad range of commercial deals in media and content, provides regular legal advice to newspapers and websites and represents clients in legal proceedings involving gag orders, defamation, protection of privacy, freedom of information and the press, and it also represents media clients in Knesset committees in legislative processes, etc.
Defamation, Libel & Slander
Zeev Liond & Co. is one of Israel's outstanding law firms in defamation cases. Its close familiarity with the media allows the firm's clients to enjoy not only professional representation in legal proceedings and defamation cases but also close personal support and legal advice at the strategic and media levels, enabling matters to be conducted in the best way during the client's image crisis or other problems. The firm routinely handles a long list of defamation cases, representing media publishers, large commercial companies and private individuals, including notable public figures. The firm's clients in the media have the benefit of the firm's expertise in this field, not only in conducting defamation cases but also as part of the preemptive legal advice given to editors and journalists during the initial stages while they are still formulating journalistic material in connection with investigative reports and the like.
Commercial and Corporate Law
The firm provides legal services to companies and businesses, from supporting routine business activities to handling complex, large-scale deals, as well as representation before the Antitrust Authority. The firm is involved inter alia In Merger And Acquisition Agreements, Founders And Investors Agreements, And Agreements Relating To Cellular And Internet Content And Infrastructure Services, Computer Services, Digital Media Marketing & Advertising, Electronic Commerce, Mail & Distribution, Print, Event Productions, etc.
Litigation and Class Actions
The firm has a long tradition of providing litigation services at all instances, including the High Court, as well as in arbitrations, appeal committees and planning and building committees. The firm handles Complex Commercial And Civil Cases, Involving Corporate Law And Struggles For Corporate Control, Class Actions, Media Law, Defamation, Protection Of Privacy, Intellectual Property, Commercial Torts, Antitrust Law, Consumer Protection Law, Wills And Estates, Tenders, Planning And Building, Sport And Administrative Petitions.
Intellectual Property
The firm has substantial intellectual property experience, including litigation in copyright and trademark actions, contractual and complex usage licenses various contents and creations, as well as accompaniment & ongoing media legal consultation in this regard. The firm also handles preparing media contracts and licenses as well as handling trademark registration. Clients include the media, publishers and independent artists.
Real Estate and Planning & Building Law
The firm's real estate activities embrace large-scale sale and purchase projects, including combination deals and independent building, advising for organized purchase groups, and dealing with "Vacate and Build" projects, consolidation and partition, registration of cooperative houses, etc. The firm represents clients in administrative court proceedings, and before planning and building committees and public authorities.
Social Involvement & Contribution to the Community
The Firm's pro bono work is focused on the sports field and is coordinated by Advocate Dor Liond. Legal assistance is provided to various non-profit organizations engaging in community activities and education aimed at encouraging social leadership among youth and sports fans while striving to ensure good governance and promote transparency and public supervision in sport. In this context, following a petition filed by the Israeli umbrella organization of football clubs supporters, a precedent-setting ruling by Tel Aviv district court was reached in which the Israeli Football Association was required to publish financial statements of the clubs.

Photo Gallery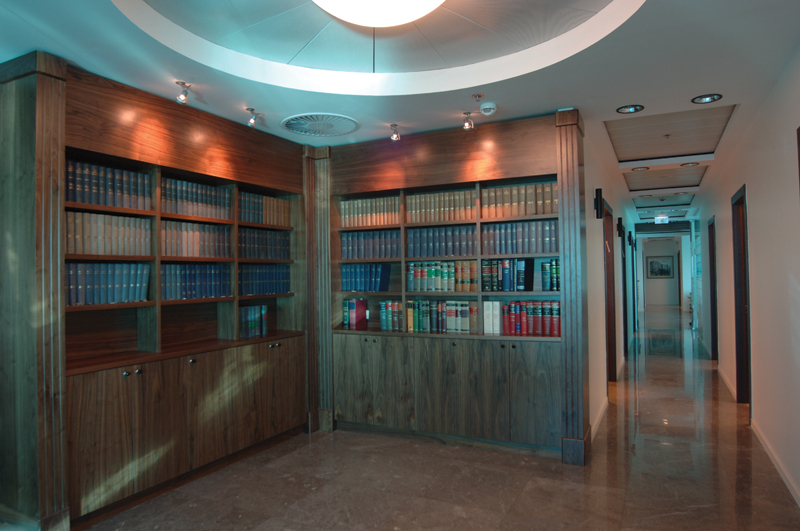 pic 1 | Zeev Liond & Co.
pr photo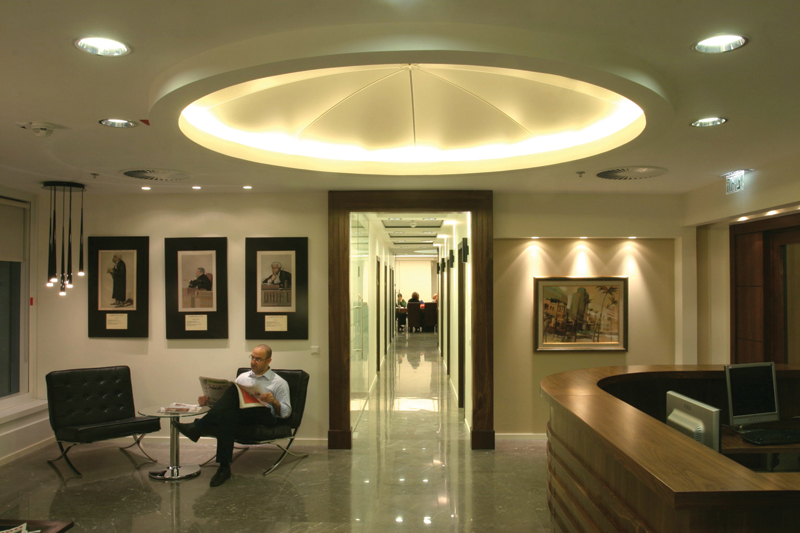 pic 2 | Zeev Liond & Co.
pr photo