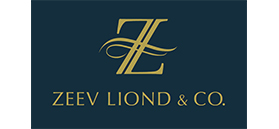 Zeev Liond & Co.
Media & Press, Defamation, Intellectual Property, Litigation Commercial and Real Estate Law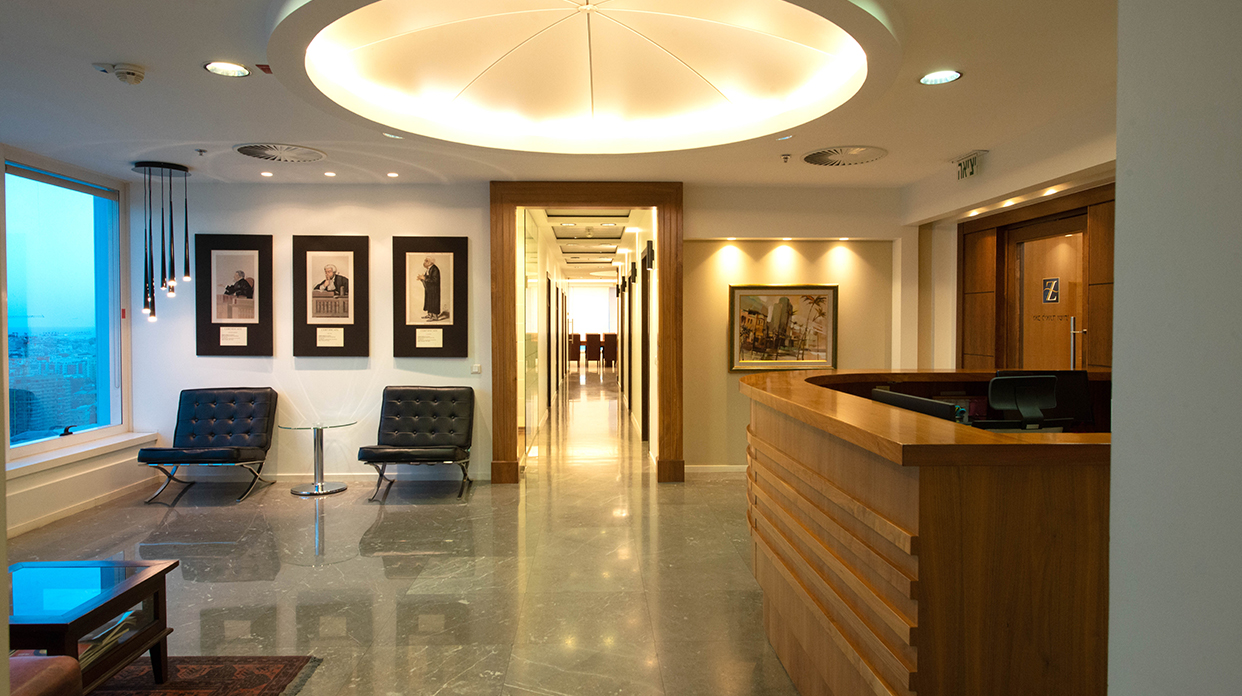 Company's Profile
| | |
| --- | --- |
| Established: | 1991 |
| Line of Business: | Media & Press, Defamation, Intellectual Property, Litigation Commercial and Real Estate Law |
| Address: | 23 Yehuda Halevi St., Discount Tower, Tel Aviv |
| Phone: | 972-3-5170881 |
| Fax: | 972-3-5170885 |

Company Executives
Adv. Zeev Liond

Founding and Managing Partner

Zeev Liond & Co.

View Profile

Zeev Liond

Adv. Menahem Weizman

Partner

Zeev Liond & Co.

Adv. Dor Liond

Partner

Zeev Liond & Co.
Additional Advocates
Alon Nadav
Lior Vignanski
Ram Preiss Sitton
Moran Halfon
Liron Bar Detra

About Zeev Liond & Co.
The year 2021 marks the 30th anniversary of the firm's foundation by Advocate Zeev Liond. During the past 30 years, the firm has acquired a reputation for itself in commercial litigation and legal support for businesses, including mergers and acquisitions, corporate control disputes, and complex transactions. Zeev Liond & Co. is, and has been for years, among the leading law firms in the field of journalism and media law, particularly in libel and copyrights claims. In addition, the firm handles class action suits, real estate law, purchasing groups, urban renewal projects, commercial law, inheritance and estate law, family capital management and intergenerational wealth, sports law etc. The firm headed by Advocate Zeev Liond and employs ten advocates and interns. Among the firm's clients are media bodies that are prominent in the print and digital media, companies involved in infrastructure development and content services for online media and mobile carriers, companies in the printing industry, purchasing groups and real estate developers.
Advocate Zeev Liond – Founding and Managing Partner
Advocate Zeev Liond completed his internship in 1976 at the by the late Shmuel Tamir, the former justice minister, who later became his partner. Advocate Zeev Liond has extensive and vast experience in various litigation fields, handling complex cases involving commercial litigation, contracts, administrative law, corporate issues, liquidation of partnerships, antitrust, defamation, copyright, licensing, planning and construction, class actions and more. During his years of practice, he has been providing legal advice in large scale commercial activities in many areas, including mergers and acquisitions, among others, in the communications and media fields, oil and gas, antitrust, real estate, mobile content companies, etc. Advocate Zeev Liond has also handled many real estate transactions and provided legal representation in various planning and building matters before the courts and various judicial instances. Advocate Zeev Liond holds an LL.B. from Tel Aviv University.
Areas of Practice
Journalism and Media – The firm has extensive experience in the field of journalism and media, including providing full and tailor made legal and media strategies to its clients. In addition, the firm provides ongoing legal advice to a variety of media bodies, including printed and on-line newspapers, television channels and more, in many legal areas, including representation in petitions to revoke gag orders, defending reporter's privilege, freedom of information petitions, libel suits, copyright and trademark claims, representation before the Antitrust Authority and the Knesset committees. the firm also provides legal advice regarding media regulation, consumer protection laws commercial activities, to the printed press, online platforms and various digital media projects.
Defamation and Libel – The Firm has been consistently ranked as one of Israel's leading law firms in the field of libel and defamation. The firm has extensive experience in dealing with libel and defamation suits. The firm regularly represents publishers and media professionals who require proactive legal counseling in the field of content in general and particularly in the field of defamation and libel, from the initial stage of formulating the journalistic content to the final stage of publication. The Firm also represents plaintiffs, including prominent public figures, in the field of defamation and libel, providing them with close and personal counsel in the legal and media spheres.
Litigation – the firm has been providing litigation services and representation before all judicial instances for several decades, including representation before the Supreme Court, the Knesset committees, appeals' committees, and planning and building committees. The firm's litigation practice spans many disciplines, ranging from commerce, corporate law and arbitration, control struggles between shareholders, antitrust matters, administrative petitions, planning and building laws, as well as litigation in the fields of journalism, media and intellectual property, class actions, and other legal areas such as taxation, sport, inheritances and bequests, oil and gas.
Commercial Law – The Firm provides ongoing legal advice to various corporations and businesses, including acquisitions of companies, mergers, investment agreements, etc. The firm also provides ongoing legal counsel to companies, businesses, and websites in various commercial transactions, particularly complex and extensive strategic investments. The legal counsel is provided from the initial phases of the transaction, and spans from the negotiations and due diligence, up to the actual completion of all facets of the transaction, including representations before the Antitrust Authority. Among others, the firm represents and advises its clients in sales and acquisitions of corporations and their shares, founders' agreements, investment agreements, commercial marketing cooperation agreements, mergers, commercial agreements in various fields, computing services, mailing, and printing agreements, marketing and distribution agreements and agreements designated for websites, social networks, and digital services, such as terms of use and privacy policies.
Intellectual Property – The firm is one of the most known in Israel in the field of copyright and is ranked as one of the outstanding leading boutique firms in the area of intellectual property. The Firm represents large media bodies in the printed, digital and broadcasted press, as well as various news and economy web sites, social networking web sites, publishing companies, artists and entrepreneurs. The firm's involvement in this field is reflected both in representation before the courts and providing ongoing legal advice in, among others, contracts, complex content agreements, licenses and professional opinions for media bodies.
Real Estate, Planning, and Construction – In the real estate field, the firm offers counsel in complex real estate projects, buying procedures, planning, marketing and sale of hundreds of housing units, including bank financing, re-zoning procedures, registration of cooperative housing projects, etc. The firm Is also involved in urban renewal projects & Tama 38, and represents clients in hearings before planning and building committees, appeal committees, administrative tribunals, etc.
Giving Back to the Community
The firm's pro-bono activity focuses mainly in promoting transparency and good governance in Israeli sports, particularly in football. The legal aid is led by Advocate Dor Liond, and includes representation in petitions to the courts, recently resulted in obliging Israel's football association and various football clubs to publish their financial statements and disclose the identities of donors, lenders and securities depositors. The firm also provides ongoing legal advice to various football fans nonprofit organizations, such as "Ha'yatzia", who aims at promoting transparency, good governance and public scrutiny in sports, Including promoting various legislative initiatives.

Photo Gallery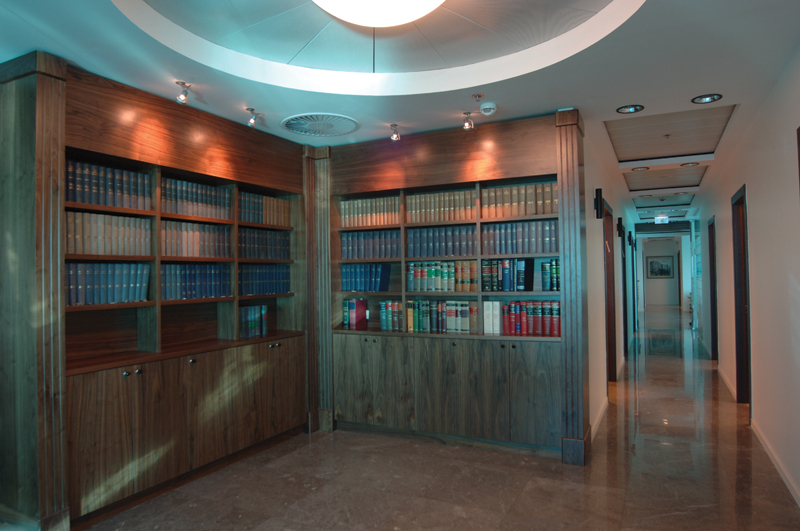 pic 1 | Zeev Liond & Co.
pr photo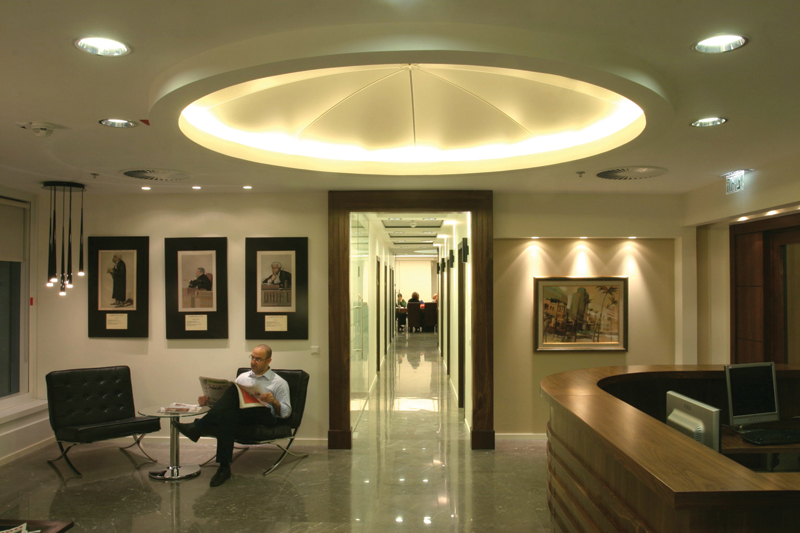 pic 2 | Zeev Liond & Co.
pr photo