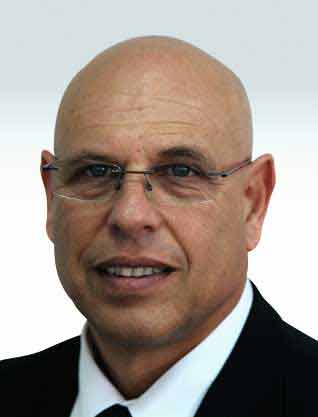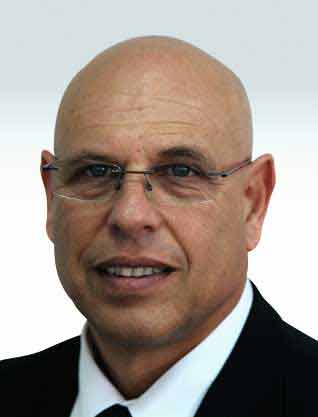 Haim Feiglin
CEO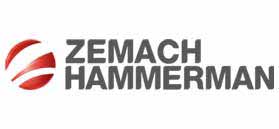 Zemach Hammerman Ltd.
Initiation and construction of residential, commercial, and office projects; construction pro-cess from start to finish; yielding real estate; and urban renewal
| | |
| --- | --- |
| Year of Birth: | 1953 |
| Email: | [email protected] |
| Position: | CEO |
| Additional Positions: | Serves as CEO of public traded company Zemach Hammerman Ltd. One of the founders and owners of its controlling core. Engaged for many years in developing and building projects mainly in Israel, throughout the country including large-scale projects. The projects that Zemach Hammerman develops and builds under its management are in all areas of construction: residential, commercial, offices, industry, high-tech, public buildings, infrastructure, and more. The company operates both as a developer and as a building contractor. |
| Past positions: | CEO, Hammerman Infrastructure and Development Ltd. (92-96); Chief Engineer, Zemach Infrastructure and Development Ltd. (85-92). |
| Education: | Civil Engineer, Graduate Technion, Israel Institute of Technology, Haifa (1979). |
| Member in: | Member of the Technion Students Union Committee (77-79). |
| Community Activity: | Member Jewish Agency's "The Israeli Spirit". |
| Additional Current Position: | Chairman of the Board, Association of Contractors and Builders in Israel, Haifa. |
| Positions in Professional Organizations: | Chairman of the Committee for Planning and Building in Israel's Builders' Union. |
What is the most significant action that you have recently led?
Bringing the Manor family into the controlling core of the company.
What are the company's most significant strengths in your eyes?
The managerial backbone and quality work force that has been employed by the company over the years while maintaining employment stability and professional advancement throughout the company's growth.
What are the main measures carried out recently that will lead to the strengthening of the company in the coming years?
A change in the structure of the company's holdings, making it a public company, strengthening the controlling core, strengthening the managerial backbone, and strengthening the capital structure together with focusing the company on residential development and construction in Israel, while nurturing the company's own ability to build projects for the company itself. Nurturing a professional work force within the company and nurturing internal organizational relations as well as with the company's external sources such as customers, service providers, suppliers, subcontractors, authorities, banks, the capital market and more.
What are the company's main challenges in the coming years?
To prosper peacefully despite the many threats and risks, which exist in Israel's construction sector, while continuing the growth trend and wisely managing the risks.
What advice would you offer a young manager who is starting out?
Surround yourself with talented, good, hard working and loyal employees. Try to create a pleasant work environment but which is business-like and competitive, while forming a team that works together. Reward your employees for their worth and give them your backing, your trust and some encouraging words when they deserve them.
What is important to remember even in difficult times?
You have to draw on all your emotional, intellectual and physical strength to flourish in difficult times. You must remember that only somebody who can prosper during difficult times will enjoy the good periods.