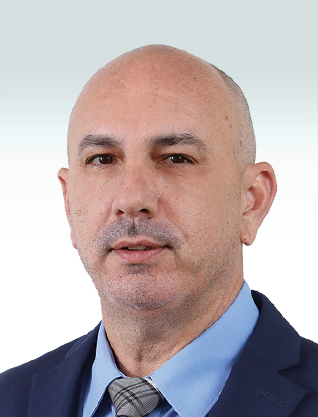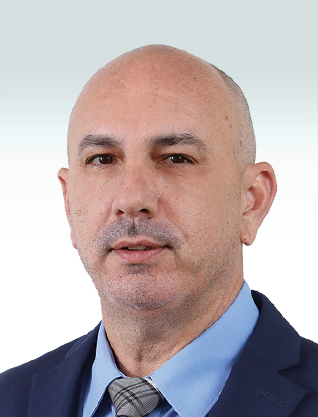 Adv. Tomer Zemer
Partner and Founder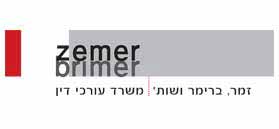 | | |
| --- | --- |
| Year of Birth: | 1970 |
| Email: | [email protected] |
| Fields: | Torts and insurance law, including and particularly in the management and representation of complex claims arising from car accidents, liabilities, workplace accidents (National Insurance), medical malpractice, personal accidents, product liability, civil and commercial litigation and real-estate. |
| Position: | Partner and Founder |
| Additional Positions: | Certified mediator, representation in district psychiatry committees concerning appeals on involuntary commitment orders and extensions. |
| Education: | LL.B., Essex University, England (1993-1996) |
| Member in: | Israeli Bar Association |
| Languages: | Hebrew – mother tongue; English – high level |
What recent key move did you lead?
Expanding the professional line from representing only claimants, to a specialization in the representation of plaintiffs. Formerly, the firm mainly managed claimant cases. However, currently the trend is comprehensive representation of both claimant and plaintiff cases. The advantage of this is that the latter are usually more complex cases and are therefore challenging for the team and further their professionalism. Employing service-oriented and professional and personnel which marches the firm forward.
What are the firm's strongest attributes?
A clear role differentiation and maintenance of the borders while being familiar with each other's field and having an open communication channel that enables consultations and joint thinking with the aim of growing the firm.
An organized management supported by appropriate tools that enable an exact view of the data and projection capabilities concerning their outcomes with a direct link to the set goals.
Teamwork which is characterized by brainstorming, while maintaining the role differentiation and providing the managing lawyer with independence.
Ongoing reporting and monitoring of results and indices in order to preserve the high professional level that is delineated by the firm.
Which of the firm's recent key moves will lead to it becoming stronger over the next few years?
Hiring young and passionate yet experienced lawyers, who are aligned with the firm's goals and vision.
The firm has an atmosphere of joint living rather than a war of survival. People are working out of joy and the desire to reach achievements for the firm. They see the firm's achievements as their own out of their identification with it.
Representation of institutional entities such as local authorities and insurance companies.
Over the past few years, the firm grew and expanded. In a forward-looking view, the outlook is continued growth.
What are the main challenges facing the firm in the next few years?
To continue and evolve as a brand in the insurance field; To maintain, empower and cultivate the sense of togetherness of the firm's personnel, maintaining the sense of celebration of the joy of work and teamwork which constitute the secret of the firm's charm.
What would you recommend an up and coming executive?
Set clear goals and missions; Set clear work plans; Surround yourself with reliable and professional people; Act out of the belief and gut-feeling that you are doing what's right for you and of course for your clients; Provide your employees with your complete trust and back them up so that they can learn from you, and see you as an inspiration and role model.
What should one remember during hardships
During hardships one must raise their head high and show strength while maintaining maximal professionalism.