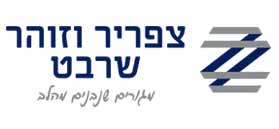 Zohar & Zafrir Sharbat Group
Construction, Development and Implementation Company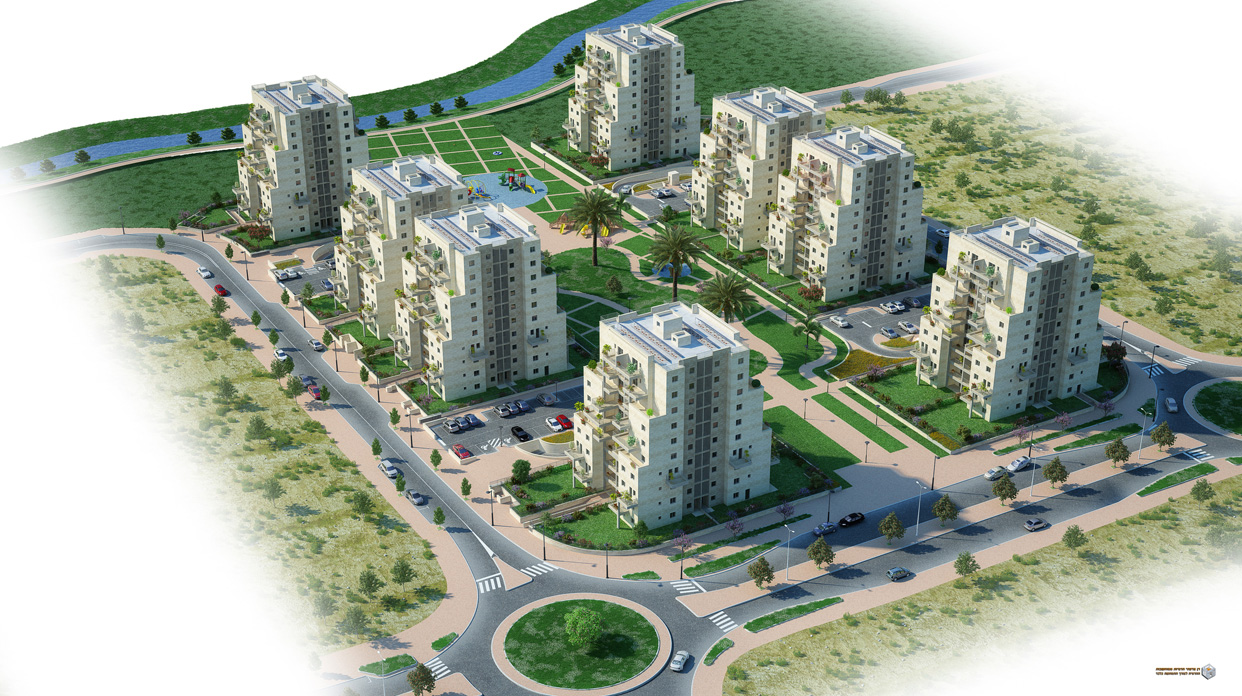 Company's Profile
| | |
| --- | --- |
| Established: | 2001 |
| Line of Business: | Construction Development and Implementation Company |
| Address: | 32 HaBarzel St., Ramat HaHayal, Tel-Aviv |
| Phone: | 972-3-6440599 |
| Fax: | 972-3-6440355 |

Company Executives
Zafrir Sharbat

Co-CEO and Owner

Zohar & Zafrir Sharbat Group

View Profile

Zafrir Sharbat

Zohar Sharbat

Zohar & Zafrir Sharbat Group

View Profile

Zohar Sharbat

About Zohar & Zafrir Sharbat Group
Zafrir and Zohar Sharbat Ltd. is a leading company with a C5 contractor classification that specializes in residential construction, and benefits from the dozens of years of experience of its owners, Zafrir and Zohar, in the fields of real-estate initiation, project marketing, low-rise dense construction and more.
The brothers Zafrir and Zohar Sharbat, who belong to the second generation of the renowned Sharbat family, are successful real-estate contractors, initiators and builders, who brought a young, dynamic and creative spirit to this field, with an emphasis on meticulous architectural planning, first-class building quality and uncompromising service quality.
A unique strength of the Sharbat brothers is expressed in their ability to read the market and navigate between the various opportunities in order to maximize the successes. Since they serve as both the initiators and the executors, the supervision and reliability remain in-house. Therefore, the company's customers benefit from an extraordinary execution quality, strict compliance with the schedules and a perfect finishing level, as appropriate for a company that aspires to excellence in every detail.
Zafrir and Zohar Sharbat is a Registered Construction Contractor in the Contractors Register, aiming to be at the forefront of the leading forces of the Israeli real-estate initiation sector, particularly in the segment of planning, initiation and construction of entire residential neighborhoods, with constant growth based on making the right moves, maintaining financial strength and investing in the customers. In addition, the company is active in other segments, including governmental price capped projects, Tama 38 and more. In its price capped projects, the Sharbat Brothers offer numerous apartments, including the Brook Towers project, a perfect solution for young couples and people who don't own an apartment.
In its Tama projects, the company offers many years of experience, proven accomplishments and first-class service, which serve as the cornerstones for success in this complex field.
Winning Strategy
The company intelligently reads the industry's status and identifies market opportunities and trends, while marching forward responsibly and sensibly. The company invests in new technologies and in the best construction materials, since customer satisfaction is its absolute value.
Selected Projects
New apartments for sale – village homes at the Shfela region
Zafrir and Zohar Sharbat Ltd. offers a variety of new village apartments and houses, at the highest standards of low-rise dense construction. As required when receiving a new apartment from a contractor, each of the Sharbat Brothers' projects comes with exclusive specs, guaranteeing high living quality.
Mazkeret Batya Projects
The company is offering a variety of projects in Mazkeret Batya, of which the most outstanding is the "Bein Shnei Nehalim" project – a unique cottages and dense construction project, with an emphasis on preserving the atmosphere and history of Mazkeret Batya's houses. Additional projects in this town can be found on the streets Sara Levy Tanai, Talma Yalin, Henrietta Szold, Raphael Suissa and more.
Completed/Populated Projects
Unico Hadera – 32 Tarna St., Raphaul Suissa - Mazkeret Batya, a cottages neighborhood at the heart of Beit Dagan, Hadasa Schwilli - Mazkeret Batya, Nehama Ne'eman - Mazkeret Batya, Menia Shochat - Mazkeret Batya, Milca Wolfosn - Mazkeret Batya, Naomi Shemer - Mazkeret Batya, Golda Meir - Mazkeret Batya.
Future Projects
The Sharbat Brothers are initiating and building new and elegant projects, with particularly exclusive specs, including new and luxurious residential buildings, ideal for families, in a quiet and cultivated neighborhood with plenty of green areas, just a few minutes away from everything that turns the city into a small and accessible village.
Michael Project, Ramat Gan
In a quiet little street at the heart of Ramat Gan's Michael St., a residential project with unusually high quality would be built: The Michael Project. This is a 9-story building with 42 apartments which naturally blends into the quiet open spaces of the area in a luxurious residence, ideal for young families, in a cultivated and peaceful area at the heart of the city. The renewing city of Ramat Gan invests in education, leisure activities and more. Its proximity to developed community services and main transportation routes provides the project an added value and quality of life. The project offers new apartments, directly from the contractors, with a first-class spec and classical design.
Mechir LaMishtaken (Buyer's Price) Projects
A project in Ahisamakh, 376 apartments, pending completion; In Neve Doron, Ramla, lot 202 - 3 high-rise residential towers, 274 housing units and lots 305+307 - 5 high-rise residential, office and commercial towers, approximately 420 units; Rishon LeZion HaRakkot neighborhood - 6 residential buildings, 130 housing units; Rishon LeZion Daffodil neighborhood - two 16-story residential towers, 126 housing units; Be'er Yaakov Compound B - Residential, Commercial and Employment, 348 housing units.
International Project
A commercial Center in Sacele, Romania; A Project in Brasov, Romania.

Photo Gallery