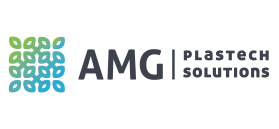 AMG Plastic Sheets & Packaging Ltd.
Plastic sheets, packaging, bottles and containers, home and garden furniture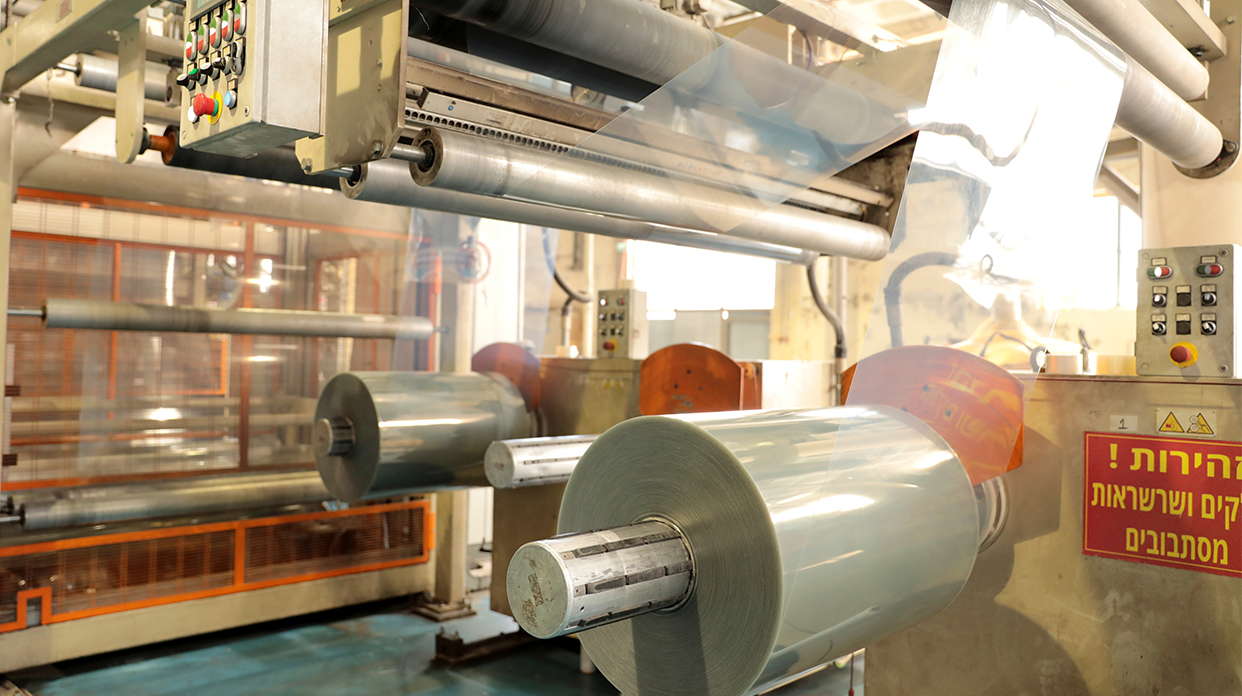 Company's Profile
| | |
| --- | --- |
| Established: | 1992 |
| Line of Business: | Plastic sheets, packaging, bottles and containers, home and garden furniture |
| Address: | Industrial Zone Yarka 2496700 |
| Phone: | 972-4-9967386 |
| Fax: | 972-4-9564383 |

Company Executives
Saleh Rammal

Owner and Partner

AMG Plastic Sheets & Packaging Ltd.

Anwar Rammal

Owner and Partner

AMG Plastic Sheets & Packaging Ltd.

About AMG Plastic Sheets & Packaging Ltd.
AMG Plastic Sheets & Packaging Ltd. was founded in 1992, and during its three decades of operations it has become the leading manufacturer of plastic sheeting and packaging in Israel. The Group started out by manufacturing plastic packaging products for the agricultural sector, and later began producing plastic sheeting to be used as raw material for plastic packaging. Today, AMG offers top expertise in the development of packaging products, as well as casting and injection solutions for markets for which quality and style are essential to their product's success.
AMG's local and international clients include companies and factories from a wide range of sectors, such as food packaging, agricultural packaging, hygiene products and cosmetics, pharmaceuticals, home and garden furniture, kitchenware, catering companies, take-out packaging and others. The Group is considered the largest supplier of plastic sheeting in Israel for companies that manufacture plastic packaging and do not have their own production line. Its products are made from a wide range of materials, including PE, PP, PS, PLA and PET.
Innovative, Advanced Factory
AMG's factory is located in the Yarka Industrial Zone in northern Israel. It operates 24/7, which gives it a significant advantage in the Israeli market. The factory is spread out over nearly 20 dunam (5 acres), of which 7,000 sq.m. are buildings used for manufacturing and operations and the rest is used for storage. The company is committed to innovation and regularly implements technological improvements in its work methods and production systems, including robotics and automation. These enable AMG to rapidly supply their clients in Israel and abroad, so that the clients can begin production within weeks or even days, according to the various specifications and the urgency.
Tailored Solutions
The Group specializes in developing, planning and designing plastic solutions that are tailored to the needs of each client in every industry, and especially in the agricultural industry. The company makes maximal use of the materials and preserves each client's unique design requirements. The optimal use of materials ensures a huge savings in production costs and an uncompromising level of quality.
Elidan Plastics Subsidiary
In 2016, AMG expanded its plastics operations and acquired Elidan Plastics Ltd., which, for over 35 years, has been manufacturing plastic packaging (bottles and jars) using blow molding techniques. Elidan is a leader in the PET market and manufactures a wide range of packaging for the food, cosmetics, toiletry and detergent industries – both standard containers and unique products tailor-made for its clients. Elidan's factory is located in a new, modern building on 10 dunam (2.5 acres) of land in the Julis Industrial Zone in the Western Galilee, not far from AMG's plant. The products manufactured by Elidan include bottles and jars for hair and body care products from 50 ml. up to 1 liter; packaging for the food industry, for cleaning products and laundry softeners of up to 5 liters; and a large selection of packaging specially adapted to the client's needs.
Approximately 400 people work at AMG and Elidan; most are production workers, and the rest work in R&D, maintenance, engineering, marketing, etc. The workforce includes Jews, Arabs and Druze, who all work together harmoniously. In fact, AMG is an island of coexistence bringing together Israel's different populations.
Protecting our Planet
Every day, hundreds of products made of plastic find their way to the garbage dump and turn into a source of soil and water pollution. As a result of this worrisome situation, AMG has made a commitment to protect the environment by recycling plastic. Recycled plastic reduces the environmental damage to the soil and water sources, and the company stresses the importance of increasing the recycling processes in its subsidiary, Elidan. In the past, AMG recycled plastic bottles that were manufactured in Israel and were collected at the Ramat Hovev recycling plant. Today, after that plant was closed, AMG imports recycled plastic from abroad. The goal is to recycle Israeli plastic once the local bottle collection and sorting plant will be renovated.
Clients all Over Israel
The AMG Group is financially very stable due to the fact that the profits are reinvested in the company and are used for its continuous development. The company transports its products, mainly plastic sheeting and bottles, through the large fleet of trucks that it owns, as well as additional trucking contractors. Every day, the company dispatches 30-40 full-trailer trucks to clients throughout the country. AMG manufactures approximately 16-18 million containers and around 800-1,000 tons of sheeting per month. Some of the sheeting is used by AMG to manufacture packaging and some is sold to the clients' factories. The Group's vision is to become an international incubator for developing plastic products and providing comprehensive solutions to all industries.

Photo Gallery