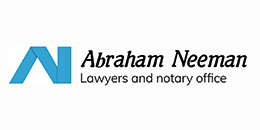 Abraham Neeman and Co. Notary and Law Firm
Commercial -Civil Law, Real Estate, Urban Renewal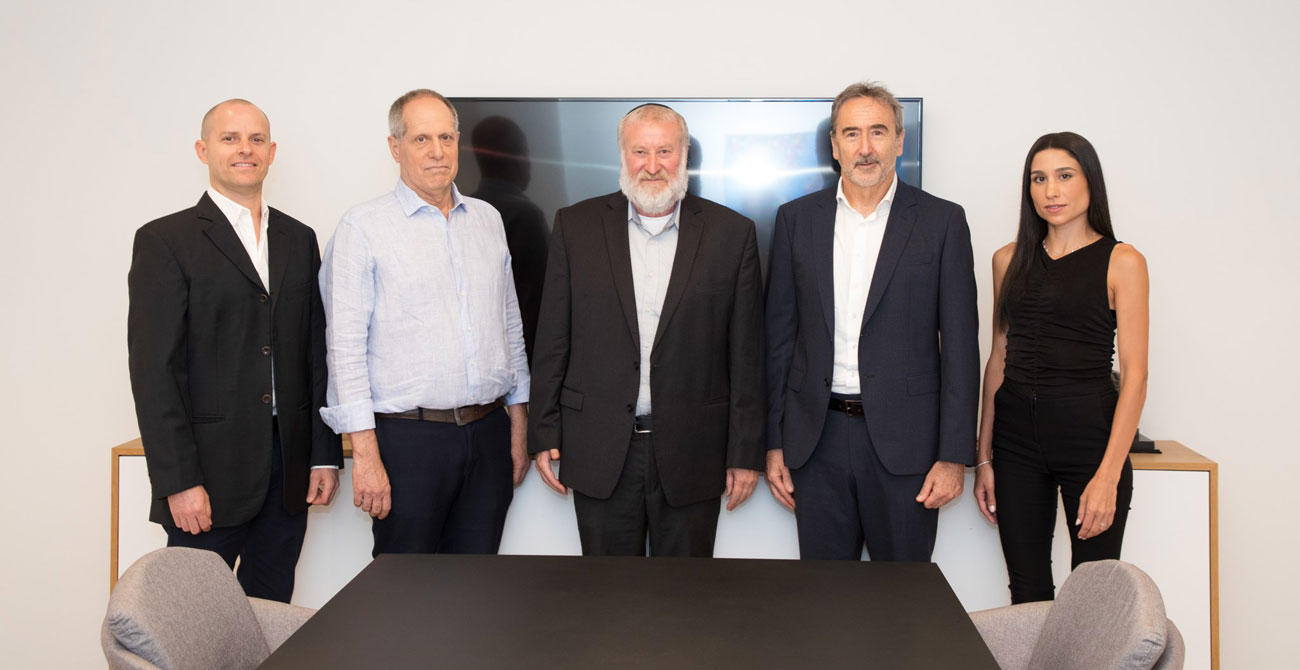 Company's Profile
Established:
1950's
Line of Business:
Commercial -Civil Law, Real Estate, Urban Renewal
Address:
72 Pinchas Rosen St.,
Top Dan building, Tel Aviv
Phone:
972-3-6078400
Fax:
972-3-6078401

Company Executives

About Abraham Neeman and Co. Notary and Law Firm
Abraham (Abie) Neeman and Co. Notary and Law Office is a boutique law firm widely recognized for its esteemed reputation and extensive experience in Israel. Established over six decades ago by the late Abraham (Abie) Neeman, our firm specializes in real-estate law, encompassing planning and construction, as well as diverse facets of Commercial and Public Law. Our firm boasts a wealth of business acumen complemented by profound legal expertise, which we leverage across a broad spectrum of real estate transactions and projects.
Furthermore, our firm maintains a dedicated litigation department focusing mainly on real estate and commercial matters. We represent clients before various judicial forums, planning committees, taxation authorities and consul on a broad range of real estate and investment matters. Our highly skilled team is committed to delivering comprehensive and exceptional legal services, characterized by personalized attention, a keen understanding of clients' requirements, accessibility, efficiency, and prompt responsiveness.
One of Israel's Leading Real Estate Law Firm
The firm possesses a wealth of experience in intricate real estate ventures, providing legal representation to developers, contractors, financial institutions, companies and property owners. The firm adeptly manages the processes of bidding and transactions on behalf of developers and landowners. Notable projects within our portfolio include the 'East-Elifelet' Project, a 40-story mixed-use tower in the Neve-Tzedek neighborhood, 'Hof-HaTchelet' compound, Plan 3700, HaGush-HaGadol and SDE-DOV among others.
Initiating Large-Scale Projects
For several decades, our firm has played a pivotal role in the inception and execution of significant real estate ventures. Noteworthy among our projects is the Ezorei-Hen neighborhood Tel Aviv, comprising approximately 700 residential units. Additionally, we have successfully overseen the completed Migdalei-Neeman project, a distinctive residential project, It is worth noting that our founder, Adv. Abraham (Abie) Neeman, formerly served as a director within 'HaGush HaGadol,' a position that has since been assumed by Attorney Galit Rozovsky, who joined our ranks in 2021.
The Partners
Advocate Gilad Neeman, Managing Partner - Head of the Real Estate Department, is a distinguished expert in planning and construction, complex real estate transactions, including urban renewal, purchasing groups, combination transactions, tenders, commercial law, and the promotion of urban building schemes (TABA) and partnership dissolutions. He has also served as a receiver in the liquidation proceedings of intricate partnerships, including the 'Hasan Arfa' complex. Gilad commenced his career at Dr. Yossi Segev & Co., specializing in commercial litigation, and has been at the helm of the Real Estate Department for nearly two decades.
Advocate and Professor Avihai Mandelblit, Partner and Special Advisor - Is a seasoned expert with extensive experience in international, criminal, security, military, constitutional, and administrative law. His illustrious career includes roles as Chief Military Attorney (Colonel), Secretary of the Government, and Legal Advisor to the Government. Recently, he has been serving as a faculty member at Bar Ilan University. He initiated his career in 1984 at Abraham Neeman and Co., marking his return to the firm following his tenure as the Secretary of the Government.
Advocate and Professor Ron Shapira - Partner, is a recognized authority in administrative law, real estate law, evidence law, and white-collar crimes. Proficient in complex real estate transactions, he boasts extensive experience advising public companies, rezoning real estate, and representing clients in appearances at the Supreme Court. He also holds the position of President at the academic center 'Peres' in Rehovot, previously serving as the Dean of the Faculty of Law at Bar Ilan University, in addition to being a visiting professor at Columbia University and the Cardozo School of Law in New York.
Advocate Amir Berger, Partner - Has held the senior partner position since 2008 and is an accomplished entrepreneur in "TAMA" 38 (NOP 38) projects. His specialization encompasses complex real estate transactions, urban renewal, tenders, commercial litigation, and commercial law. He initiated his career at Herzog, Fox, Neeman, and became a partner at Menachem Berger & Co. in 1988. Adv. Berger subsequently established Adv. Amir Berger's office from 1998 to 2007, rejoining the firm a year later.
Advocate Roi Dvir, Partner - Is an authority in real estate matters, including complex transactions such as eviction-construction Deals, "TAMA" 38, large-scale combination transactions, contractor representation, performance contracts, apartment sales, purchase groups, purchase transactions, rentals, and legal support for real estate transactions on behalf of various commercial and private entities. He provides counsel to gas station companies on real estate and commercial issues and overseas sales procedures at public auctions.
Advocate Stav Dadon Marom, Partner - Is a business-oriented attorney representing entrepreneurs and contractors in intricate real estate transactions. She serves both private and public companies as well as private owners, handling complex real estate matters such as eviction-construction Deals, "TAMA" 38, combination transactions, sales, tenders, financing agreements, real estate yield, mixed-use projects, and the acquisition and establishment of commercial centers, among others. Stav also holds the position of Vice President of Business Development within the firm, actively fostering potential client relationships. In recognition of her outstanding contributions, she was honored as one of the '40 Promising Young Professionals in Real Estate and Urban Renewal' in 2023.
Summary of Recent Urban Renewal Projects Handled by The Office
The firm's Urban Renewal Division is actively engaged in numerous urban renewal project, collaborating with various municipalities.
Yoseftal Complex, Ramla - Our firm is proud to provide comprehensive legal support to Shikun and Binui in a monumental Pinui Binui project, widely recognized as one of Israel's largest urban renewal endeavors executed in close collaboration with the Ramla municipality and involves the demolition of over 800 apartments.
23-31 Uziel, Ramat-Gan - In this intricate Pinui Binui project, our legal team is diligently representing 55 tenants and 10 shop owners across five buildings, pitted against Sofrin company. This dynamic redevelopment initiative will yield an impressive 160 residential units, along with 1,000 square meters designated for commercial and office spaces, further enhancing the urban landscape of Ramat Gan.
2-8 Pki'in, Tel Aviv - Our firm is acting as legal counsel for the developer in this "TAMA" 38 project. This complex undertaking involves the demolition of four existing buildings, paving the way for the construction of approximately 80 new residential units. Through our expert legal guidance, the developer is poised to realize their vision for this urban renewal project in Tel Aviv.
14, 16, and 18 Sheshet HaYamim, Ramat HaSharon - "TAMA" 38 project, encompassing the demolition of three adjacent buildings and the subsequent construction of a new development. This ongoing project stands as a testament to our commitment to facilitating urban renewal and transformation, with our firm representing the developer at every stage of this endeavor.