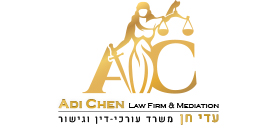 Adi Chen, Family Law, Wills, Inheritances and International Estates
Family and Inheritance Law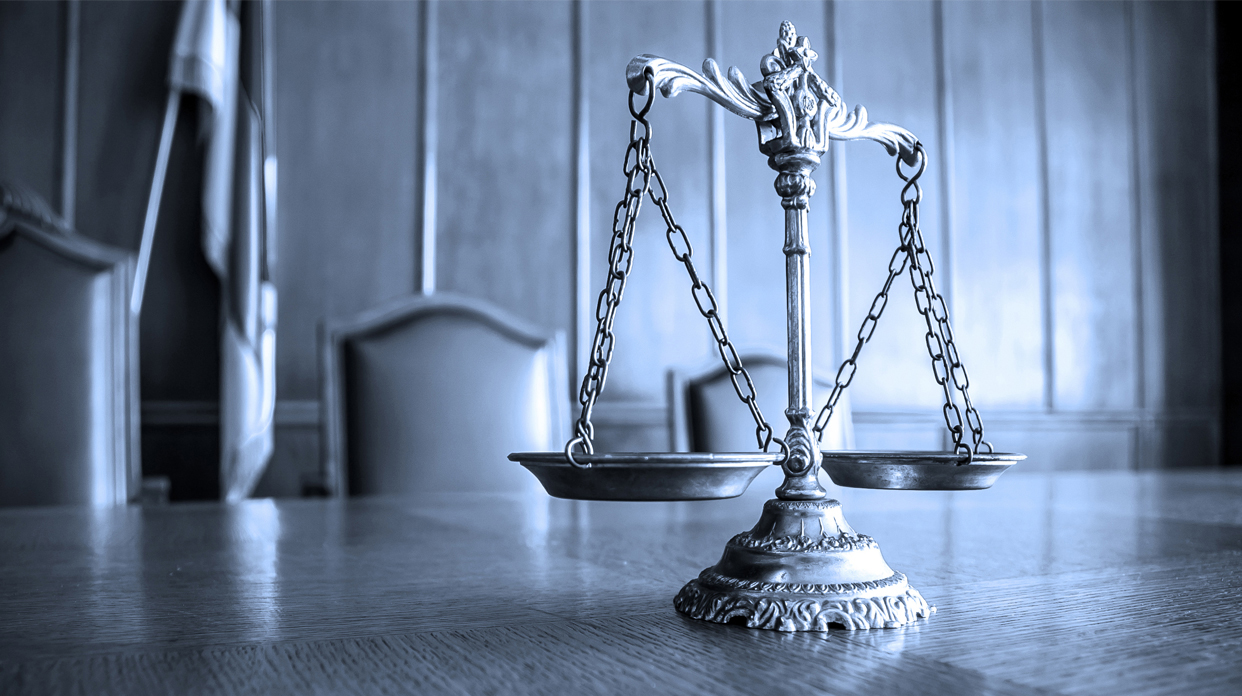 Company's Profile

Company Executives
Adv. Adi Chen

Founder & Owner

Adi Chen, Family Law, Wills, Inheritances and International Estates

About Adi Chen, Family Law, Wills, Inheritances and International Estates
Adi Chen Law Firm and Mediation has been ranked for several years by Dun's 100 and Bdi CODE as one of the leading boutique firms in family, wills, inheritances, international estates and family assets management. The Firm was established in 2006 by Advocate Adi Chen, who qualified as a lawyer in 1998 after completing her internship at the District Court. She represents the firm's clients at all judicial instances, in the High Court of Justice and in Rabbinical courts. In addition, Advocate Adi Chen also serves as a family mediator and is authorized to represent in collaborative divorce proceedings.
Academic and Public Prestige
In addition to her practice, Adv. Adi Chen holds a LL.B. (1997) and a LL.M. from Bar Ilan University (2001) with a thesis with honors in the family, inheritance, and private international law fields.
Since 1999, Adv. Adi Chen has been a lecturer and researcher at the Academy in the family, inheritance, and private international law fields, in a variety of honorable academic institutions, such as Haifa University, in which she taught courses regarding family, inheritance, and financial relations for 6 consecutive years, as well as The Israel Bar Association's training institute, governmental institutions and various conferences.
She is often interviewed on television and radio programs in her areas of expertise, her positions on current issues are published in the press, and her research and academic articles have been published in prestigious magazines in Israel and abroad and have been cited in studies and rulings, including the High Court of Justice and District Court's rulings. Her research on the need to recognize foreign divorces of Jewish spouses who have no ties to Israel led to a change in the approach of jurisprudence in Israel. It even earned her a prestigious scholarship from the Institute of Comparative Law at the Swiss Ministry of Justice. In 2012 she served as a visiting researcher at the Institute in Lausanne, Switzerland. Since then, and because of her academic and research work in Israel and abroad, she has developed close working relationships with international legal experts.
Promotes Groundbreaking Legislation
Advocate Chen focuses on current legal and social problems in the family field and works diligently to promote legislative procedures in family and inheritance, such as treatment and prevention of economic and legal violence in the family, promotion of legislation and international conventions for the protection of minors in international cross-country aspects, protection of orphans, surrogacy for single women and LGBT couples, the rights of parents who can be grandparents and fertility after death. She holds conferences and seminars and promotes groundbreaking legislation. In additions, Adi Chen serves as the chair of the Child Rights Committee of the Israel Bar Association and Co-Chair of the Committee for Adoption, Surrogacy, and Foster Care. She is also a legislative team member of a national family forum at the Israel Bar Association. Adi Chen is actively involved in preparing position papers for the Israel Knesset and in appearances at the Knesset as a representative of the Israel Bar Association and works to promote groundbreaking legislation in the field of child, family, and inheritance rights.
Skill In Handling and Building a Legal Strategy Adapted to the Client's Needs and Interests
Advocate Adi Chen specializes in family law, wills law, inheritance, and international estates. The Firm offers various services, starting from consultation and strategy building, negotiation management, and ending with legal representation and accompaniment in all legal courts. The combination of academic proficiency, rich experience and skill, her research activity, and her academic ability, as well as her public activity and prestigious achievements _ give Advocate Adi Chen an advantage in managing the proceedings and building a personal legal strategy adapted to each of her clients. Among the Firm's clients are prominent and senior figures in the Israeli economy and abroad. All clients of the Firm are afforded discretion and sensitivity, treatment, and personal accompaniment during the conflict period characterized by crises and complex dilemmas when their welfare and the welfare of their children are above all else.
Areas of Expertise
International wills, inheritances, and estates - including complex and cross-border inheritance disputes, inheritance planning, and intergenerational transfer, including drafting of wills, protection of wills, objections to wills in cases of defects in the will, claims for the scope of the estate, claims against heirs, management of the estate, collection of the assets of the estate and representation in claims to receive the survivor's pension. Family law - planning and handling complex family disputes, drafting legal agreements and managing negotiations in financial agreements, cohabitation agreements between public figures, parenting agreements, divorce agreements; representation in mediation proceedings or cooperative divorce proceedings, representation in all courts in complex divorce battles, including disputes involving international divorce. Among other things, she represents in claims between public figures and claims for recognition of public figures in the event of the death of one spouse; disputes between spouses who were married in a civil marriage; marriage and divorce among couples of different religions; marriage and divorce of LGBT couples, including preparing joint parenting agreements, dealing with matters of inheritance, property, custody and residence times; domestic violence and threatening harassment, claims for sperm theft, paternity investigation, parentage orders following surrogacy procedures abroad, surrogacy agreements, joint parenting agreements, divorce claims, claims in property and financial matters, including claims in cases of property smuggling, shares, options, personal and business reputation, family companies, claims for alimony between married partners, known to the public, married in a civil marriage, or married in a religious marriage during the period of separation until divorce, claims for child support; balancing, liquidation and distribution of common property, including dealing with property smuggling; custody of children and determination of stay and accommodation times, including struggles involving professional experts; immigration claims; lawsuits for the return of abducted children; appointment, cancellation of appointment and replacement of the guardian; handling claims to declare minors in need; claims of bereaved parents and/or widows for posthumous fertilization; grandparents' rights to contact their grandchildren. Drafting enduring power of attorney documents - in medical and property matters and personal issues, including welfare matters. Drafting of expression of will documents - in which a substitute guardian is appointed for a minor or an adult in a situation where the guardian is in a position where he cannot take care of himself and others and cannot make decisions for himself and others. Family mediation and collaborative divorce - Advocate Chen is a family mediator and also qualified to represent in collaborative divorce proceedings.
Community Involvement
As noted, Advocate Chen lovingly and voluntarily fulfills public roles, and she has been recognized due to her influence and promoting the legislation family and inheritance issues. These days, Advocate Chen is working to promote the legal recognition of domestic and legal violence, legislation to protect orphans, and the promotion of international conventions for the protection of minors and the elderly in international, transnational aspects. In 2016, Advocate Chen founded the family affairs clinic that operates at the Academic Center for Law and Science, which she manages. The students provide direct legal assistance to citizens free of charge. In severe cases of violation of human rights and fundamental legal issues, the clinic participates in legal proceedings.
Advocate Chen is a partner in the pro-bono project and a mentor of the Israel Bar Association's project, in which she advises and accompanies young lawyers in the beginning of their professional path.

Company Rankings