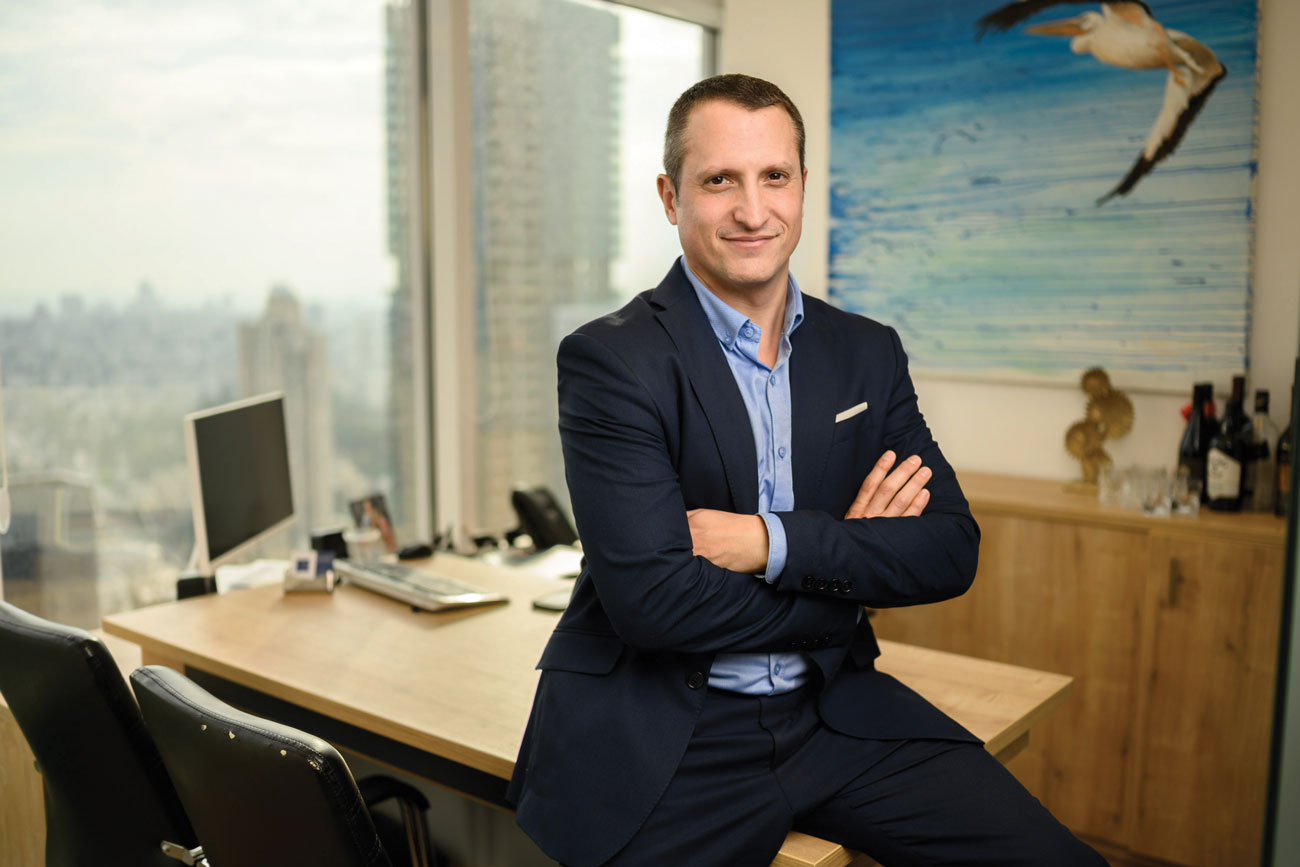 Company's Profile
Established:
2010
Line of Business:
Franchise Law, Business - Commercial Law
Address:
5 HaYarkon St., Bnei Brak
LYFE Towers, Bldg. A, 14th Floor
Phone:
073-3345382, 054-7612295

Company Executives
Adir Zeevi

Founder & Owner

Adir Zeevi Law Office

About Adir Zeevi Law Office
The Adir Zeevi Law Office is a boutique law Firm that specializes in business-commercial law with an emphasis on franchise law. With regard to franchising, the Firm provides a comprehensive service starting with the establishment of the qualifying chain while drafting franchise agreements and accompanying the negotiations of the chain with all relevant parties, including potential franchisees, property owners, suppliers, trade agreements, etc. The Firm also provides guidance in this field to franchisees who wish to purchase a franchise from existing chains. In the field of business-commercial law, the Firm provides comprehensive accompaniment from the initial stage of establishment, through the daily support of the business, and up to the design and execution of a wide variety of commercial transactions while providing solutions for the Firm clients' full range of needs.
Professional, Comprehensive and Dedicated Accompaniment
A key principle that guides our office is to provide professional, extensive and dedicated guidance to each client. A skilled and professional team of three lawyers works alongside Adv. Zeevi, the founder and CEO of the Firm. As part of the overall professional representation required for its clients, the Firm works closely with competent parties in the areas of taxation, litigation, labor, capital market, financing, business licensing, culinary and other areas.
Franchising Law - a Unique Niche in the Field of Law
A significant portion of the Firm's practice is focused on Franchising Law. Franchising Law is considered a rather unique niche in the field of law, and it requires a thorough understanding of the characteristics of the chains and the business models they are based on. Additionally, franchising law requires considerable expertise in handling legal and commercial negotiations with the franchisor and his attorney. Furthermore, complementary commercial activity is often necessary, such as arranging agreements between partners and selling an existing branch's activity (cases in which the franchisee starts working in an active branch), as detailed below in the paragraph "Business-commercial law - professional, comprehensive and dedicated assistance."
Business - Commercial Law
In addition to the Firm's specialization in franchising law, the Firm provides its clients with legal representation in complex business-commercial proceedings, including transactions for the sale/purchase of shares, transactions for the sale/purchase of activities, mergers and acquisitions, the formation and dissolution of partnerships, accompanying investors or investment beneficiaries, restructuring agreements, accompanying family businesses and intergenerational transfer transactions, trade agreements, distribution and exclusivity, real estate transactions and much more.
International Franchising
As previously mentioned, the Firm specializes in franchising law, including international franchising - when an entrepreneur wishes to become a representative in Israel (or elsewhere) of a foreign chain or if an Israeli entrepreneur wishes to export the Israeli chain he owns overseas. In the first case, the Firm represents such entrepreneurs in a legal process that turns them into master franchisees.
This means that the master franchisee receives an exclusive franchise in the chosen territory, including the authority to grant franchises to sub-franchisees (thereby, he also becomes a franchisor).
In the second case, the Firm assists Israeli chains in exporting their activities abroad, collaborating with local law Firms in Europe, Eastern countries, Dubai and the United States, among others. Specifically specialized in the laws of the country where the Israeli chain wishes to operate, local law offices work with Adir Zeevi Law Office to realize the entrepreneur's dream of expanding abroad.
Clientele
Among the Firm's clients in the areas of franchising and business-commercial law are companies, corporations, franchise chains and franchisees from various sectors, including retailing of consumer products and communication, food and beverages, service companies (such as transportation, property management, cleaning, security, brokerage and many others), café's, catering and more.
Among the leading brands represented by the Firm are the MyPhone Chain (a chain of about 10 branches providing laboratory services for mobile devices, accessories and devices), the SweetArt Chain (which currently holds about 50 branches in Israel and is in the process of expanding abroad), the Cash Box Chain (a chain of games and attractions for children which currently has 10 branches in Israel), 'Brad-Cafe' (a chain of bakeries and confectioneries), Roll N Roll (a chain of Sushi) and many others.
Adv. Adir Zeevi (Lt. Col.) - The Owner
Attorney Zeevi founded the Firm in 2010. He has extensive expertise in providing legal services for businesses, entrepreneurs, corporations and companies, and has a wealth of experience in franchising in Israel and abroad.
Besides being the Firm's owner, Attorney Zeevi is an entrepreneur who invests in various sectors. Adv. Zeevi's vast skill set is based, among other things, on his personal experience.
For over a year now, Attorney Zeevi has been hosting the successful radio program 'The Franchisees - Connecting Businesses to Franchising' on Radio Sol. The program is aimed at entrepreneurs who wish to start a new business, business owners who are considering expanding, investors, franchisees (potential/existing), owners of new or existing chains, owners of chains from around the world, or owners of chains who wish to expand abroad.
Attorney Zeevi is a guest lecturer at various academic institutions, and delivers lectures in finance management courses, director training courses, for the IDF veterans and so on. He is sought after for giving lectures on franchise law, mergers and acquisitions, liability of directors and officers, commercial agreements and business partnerships.
Adv. Zeevi is also a certified mediator on behalf of the 'Neve Tzedek Mediation Center' and a certified business coach on behalf of IKA. In this context, he assists in resolving commercial, business and professional disputes.
In respect of academic education, Adv. Zeevi graduated from the College of Administration with a Law degree, serving on the Eeditorial Board of the journal "HaMishpat" published by the Ha'aretz Newspaper during his studies.
Furthermore, Attorney Zeevi has extensive business contacts and is capable of providing his clients with practical and essential resources needed for the successful execution of their business operations.
Adv. Zeevi actively serves in the reserve service and has the rank of Battalion Commander - Lt. Col. (Res.).

Company Rankings