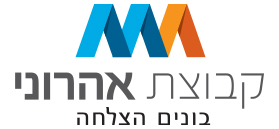 Aharoni (M.A.) Development and Investments Group Ltd.
Development and Construction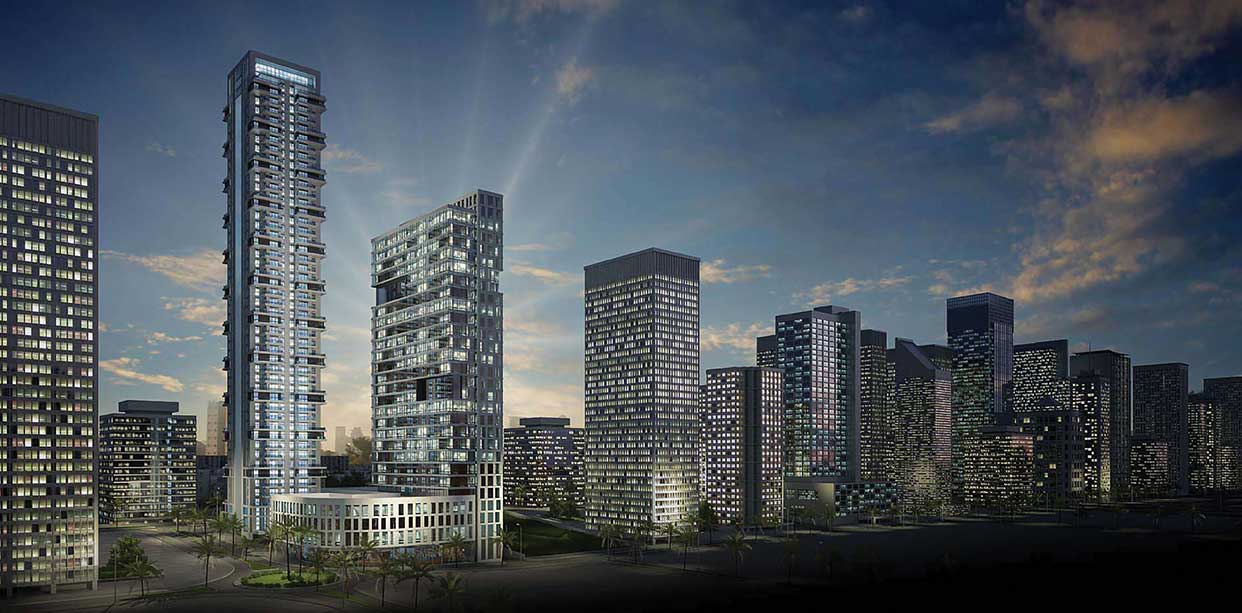 Company's Profile
| | |
| --- | --- |
| Established: | 1998 |
| Line of Business: | Development and Construction |
| Address: | 37 HaRav Nisanboim St., Bat Yam |
| Phone: | *6222, 972-3-6222220 |

Company Executives
Moshe Aharoni

CEO and Owner

Aharoni (M.A.) Development and Investments Group Ltd.

Alon Morad

VP, Engineering

Aharoni (M.A.) Development and Investments Group Ltd.

Nadav Aharoni

VP, Marketing and Sales

Aharoni (M.A.) Development and Investments Group Ltd.

Rana Hatib

VP, Planning

Aharoni (M.A.) Development and Investments Group Ltd.

Rami Babar

CFO

Aharoni (M.A.) Development and Investments Group Ltd.

Dana Shwartz Ashtar

Legal Advisor

Aharoni (M.A.) Development and Investments Group Ltd.

About Aharoni (M.A.) Development and Investments Group Ltd.
Aharoni Group, one of Israel's leading real estate groups, was founded more than 25 years ago by the real estate entrepreneur and the company's CEO, Moshe Aharoni. The group specializes in real estate development, yielding properties and high-density construction, and over the past few years it has expanded also into the urban renewal segment. Aharoni group pledged to build projects in locations with a significant growth potential and with a high construction standard, that create opportunity and added value to its customers.
The company acquires these lands and promotes a new zoning plan for them, which increases the scope of construction and the number of apartments. The company's projects upgrade their surrounding areas and significantly increase the value of the apartments in them, while attracting other real estate developers who decide to build and renew the area. To date, the company has built thousands of apartments, including in Bat Yam, Netivot and Azur, and is expected to expand its operations across Israel with thousands of new apartments over the next decade, currently planning projects in Rishon LeZion. Rehovot, Netanya, Bat Yam, Netivot, Holon, Hadera and other cities.
An Elite Team
The company is characterized by a familial executive team which is based on a small team of selected employees, a real estate elite unit of sorts, which works with the common mission of achieving the company's success and prosperity. The group employs longstanding employees who have been working with it since its establishment alongside with young 20-year-old people who contribute a spirit of vitality and progress to the company.
The Execution Company Bengad
Following its financial growth and the massive increase in the number of projects in which it is active, the group expanded also into the construction execution field. Bengad is a company with a contractor classification of C5, which enables it to build at any financial and physical scope. This experienced contracting company enables the group to operate with complete independence and without reliance on external execution companies, and this provides flexibility in public tenders, the capability to meet the requirements of almost any project, hermetic supervision of any project, with attention to the construction quality, meticulous safety and strict compliance with the schedules. Bengad adheres to all requirements and sets an example regarding safety as well, as it is part of the "Safety Stars" of the Israel Builders Association.
Prominent Projects
To date, the company initiated and built several prominent and well-known projects in central and southern Israel, the first of which, where the company was a partner in the development, is the Neve Tower in Bat Yam, a 42-story luxury tower with a sea view. Another prominent project of the group is the Uptown project in Bat Yam, a 47-story luxury tower with a spectacular view. This mix-use tower has 20 office stories, 9 residential stories and two commerce stories. It is Israel's highest urban tower and was selected as an Excelling Project by the Engineers Association in 2018. The company is also building in the city of Netivot, including two projects with a total of 904 apartments: Up-Park, ten 9-story buildings with 450 apartments, characterized by groundbreaking architectural planning with spacious and well-lit apartments with lavish specs, and Up-Hills, a project with 18 5-10-story buildings with a total of 450 apartments. The height differences and building locations provide a spacious open view to all of the apartments.
Lands for Construction and Yielding Properties
The company owns several plots in central Israel which it is currently rezoning. In addition, the company recently began the construction of Up View project, which includes 712 apartments in "Nofei Ben Shemen" in Lod, and various towered and textured constriction of 10, 22 and 29 floors. The company also holds large scale yielding real estate and rents commercial spaces and

Facebook Updates

Photo Gallery