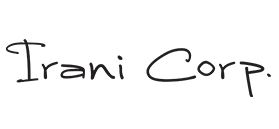 Al-Srad Ltd. - Irani Corporation
Exclusive distributors and marketers of the world's leading fashion brands, including luxury and premium men and women's apparel, sportswear, footwear and children's brands.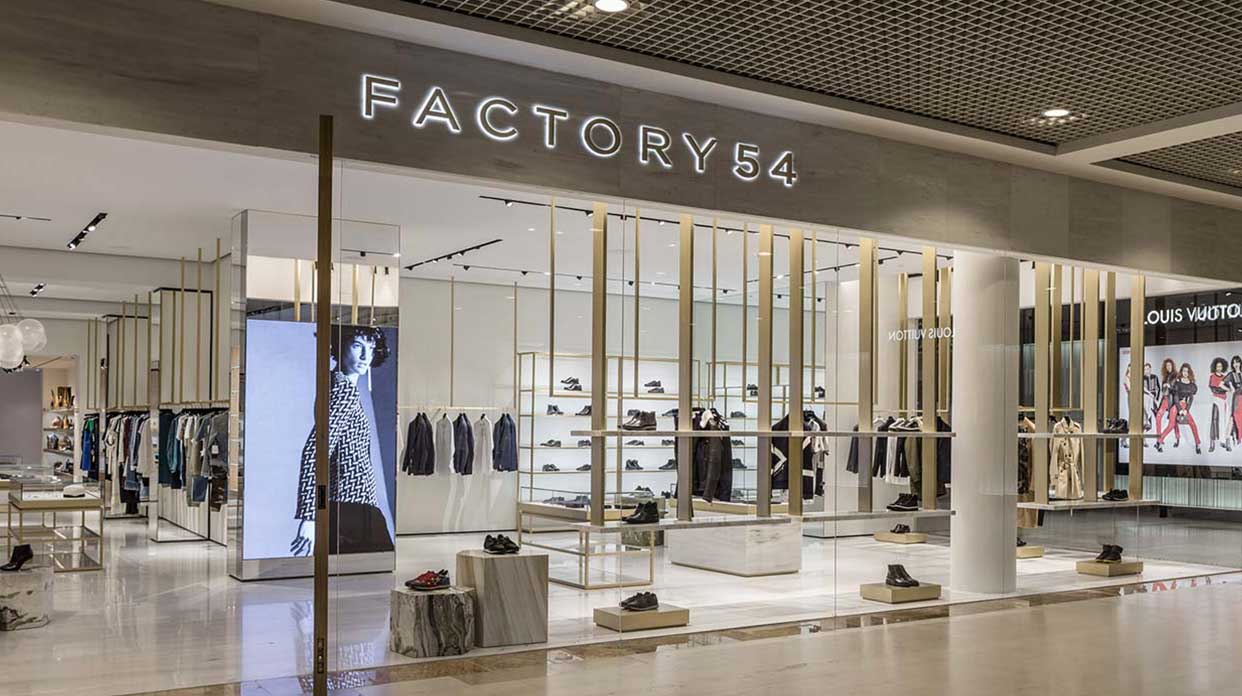 Company's Profile
| | |
| --- | --- |
| Established: | 1988 |
| Line of Business: | Exclusive distributors and marketers of the world's leading fashion brands, including luxury and premium men and women's apparel, sportswear, footwear and children's brands. |
| Address: | 84 Ben Zvi Rd. Tel Aviv 68104 |
| Phone: | 972 3-6828430 |
| Fax: | 972-3-5187617 |

Company Executives
Roni Irani

Founder and President

Al-Srad Ltd. - Irani Corporation
Leading Executives
Mati Pollak
Partner and Manager in Polimod
Avi Avidor
Partner and Manager in IAIL

About Al-Srad Ltd. - Irani Corporation
Irani Corp. is the exclusive marketer of the world's leading premium & luxury fashion brands in Israel, through a variety of marketing channels: wholesale, multi-brand retail stores, single-brand flagship stores and e-commerce. The company revolutionized the Israeli fashion market by creating a premium retail environment for leading international brands and establishing a world-class infrastructure to ensure that each brand receives the highest level of service.
The company has a large staff with 1,800 employees, and each of the leading brands is managed individually by a CEO and a dedicated team while benefiting from the synergy of being part of the leading premium fashion company in Israel. The group's large scale allows for top-of-the-line logistics, finance and IT services for all of its brands, which they would not have been able to achieve on their own. The Group's pricing policy uses the European market as its benchmark in order to remain competitive.
In addition to its extensive and well-established retail business, Irani Corp. also distributes 23 wholesale brands to 600 wholesale customers and operates a flourishing e-commerce business.
Leading international brands
Irani Corp. is the sole distributor in Israel of over 150 leading international high-end fashion brands, including:
Luxury:
DOLCE & GABBANA
FENDI
GIVENCHY
MONCLER
CHRISTIAN DIOR MEN
DSQUARED
BURBERRY
Premium:
DIESEL
LEVI'S
HUGO BOSS
POLO RALPH LAUREN
TOMMY HILFIGER
CK
MICHAEL KORS
LACOSTE
An Extensive Retail Network
Irani Corp.'s retail channels include:
• 145 retail stores, of which 84 are single-brand and 61 multi–brand.
• Over 42,000 sq.m. of retail space in prime locations throughout Israel.
Irani Corp.'s retail concept stores, similar to leading multi-brand stores around the world, are popular among Israel's fashion-savvy consumers who seek luxury and premium fashion brands. The stage that each brand receives creates a powerful image and drives sales, creating brand demand in wider circles.
FACTORY 54 - The Group operates a unique multi-brand concept for over 150 of the world's leading brands, with 16 concept stores of 250-3000 sq.m. FACTORY 54 has become synonymous with premium luxury fashion.
In 2018, the Group acquired "AMOR," the leading luxury concept in Israel, which presents the world's leading brands such as Saint Laurent, Dolce & Gabbana, Givenchy, Balenciaga, Fendi and more, across 1,500 sq.m. of personalized Shop In Shops in Kikar Hamedina, Tel Aviv. AMOR - Video tour
Corporate Venture Capital
As a company that serves as the connecting link between brands and consumers, Irani Corp. has established a 30M$ CVC fund that will invest in startups that are positioned to create significant transformation in the retail industry.
Duty-Free
The Group won the tender to operate the only fashion zone at Ben-Gurion International Airport, spanning 550 sqm of retail space.
Flourishing E-commerce
Irani Corp.'s e-commerce store, factory54.co.il, offers a large selection from the world's top Premium and luxury brands, as well as a weekly fashion and lifestyle magazine with original content.
Strong Social Media
Irani Corp. has a strong social media presence, with almost 500,000 followers on Social Media.
Loyalty Club
Irani Corp. has developed a close and ongoing relationship with over 500k loyal customers, which is managed by 'Salesforce' CRM technology systems. This enables the group to know the customers, their preferences, their buying habits and their needs and allows us to address them accordingly. Through our database of shopping history, favorite brands, sizes, average shopping basket, interests and more we are able to understand our audience and offer a personalized retail experience.
A dedicated VIP team and concierge service caters to the unique needs of the top clients. From a private shopping experience to front seats in Fashion week's shows, whatever the VIPs ask for, the answer is YES.
Community
Irani Corp. greatly believes in giving back to the communities in which it operates, and conducts vast community service and volunteering activities. These activities promote a wide variety of important causes, including:
Gender Equality
The group and its employees volunteer and collaborate in various gender equality and LGBT forums and events, including a collaboration with world-renowned sound artist Offer Nissim in the TLV Pride Parade, special photo-shoot with drag queen Erica Genderica in Levis's pride collection in honor of Pride Month as well as workshops and lectures for the Trans community in collaboration with the Transgender Health Division at the Endocrine Institute at Ichilov Hospital.
Inclusivity
The company believes that society should accept every person, regardless of race, gender, beliefs, abilities and background. In this framework, the group promotes better integration of various underprivileged populations into society, inter alia, through the Pieces of Art Exhibition, a collaboration between Israeli artists and prostitution survivors aimed at giving a voice to the survivors and emphasizing society's responsibility to make a change, the book "Turning the Tables", that was produced and published by "FACTORY 54 productions", and tells the brave story of 20 prostitution survivors through the editorial eyes of Shira Geffen, with all proceeds donated to the "Turning the tables" non-profit organization. And last but not least, a line of streetwear inspired garments, with the proceeds donated to the Alut NGO.
Collaboration With Artists
Including collaborations with Assaf Amdursky on his new album (with the proceeds donated to the homeless youth shelter "Shanty House"), with Bat-Sheva and Ohad Naharin on a dance film, and with the artist Noa Klagsbald on her exhibition "You are My Flower".
FACTORY 54 X Tel Aviv Museum Of Art
FACTORY 54 Annual Fashion show; the show, which has become the most anticipated fashion event of the year, incorporates modern art with the season's top runway pieces. In addition, hosting galas and exhibitions in the museum.
FACTORY 54 Production
As part of its efforts to support original Israeli cinematography, the group produced the films"Outside" by Etgar Keret and "And Now Shut Your Eyes" by Tom Nesher, and collaborates with the Sam Spiegel Institute to grant a production fund and a scholarships for winners of the FACTORY 54 Cinematic Vision Award.
In-Store Community Activities
Wellbeing and Kids Activities in Stores- The community is welcomed to Yoga classes and activities for children and babies at FACTORY 54's top stores.
Book Club- Every season we curate a selection of books that are presented and read in the stores, including a collaboration with singer-songwriter Ivry lider, for the launch of his first ever children's book at the FACTORY 54 kids concept store.
Lecture Club - Dr. Haim Shapira- An exclusive series of lectures in collaboration with Dr. Shapira. All proceeds were donated to gifted students in music in Israel periphery.
Go Vote Initiative
Go Vote Campaign - As part of the company's ongoing mission to raise the voting engagement among young voters, FACTORY 54 took over Tel-Aviv with over 500 billboards with a clear message, called for voting action at our annual fashion show, and distributing the Go Vote line of T-shits.

Photo Gallery