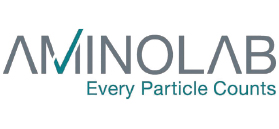 Aminolab
Analytical laboratory services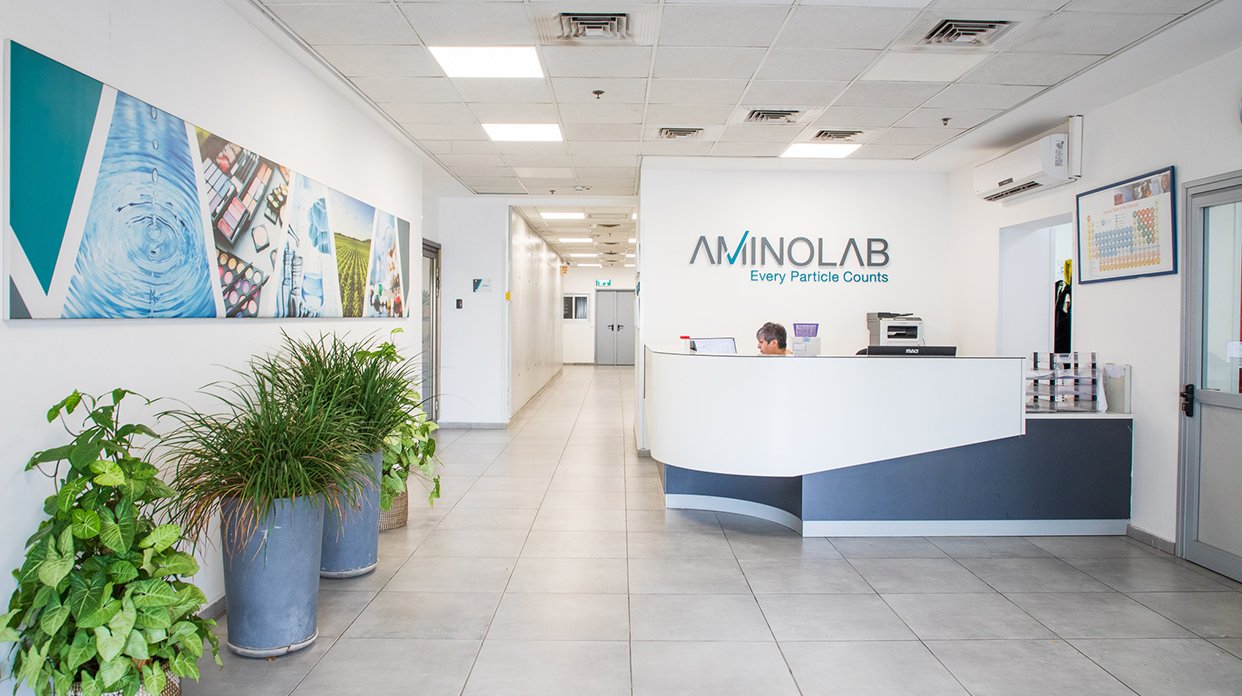 Company's Profile
| | |
| --- | --- |
| Established: | 1988 |
| Line of Business: | Analytical laboratory services |
| Address: | 1 Pinhas Sapir St., Ness Ziona |
| Phone: | 972-8-9303333 |
| Fax: | 972-8-9303300 |

Company Executives


About Aminolab
Aminolab provides analytical laboratory services in a variety of fields and to all industrial sectors. The company's motto "Every Particle Counts" is what motivates it to be at the forefront of laboratory services in Israel. Over the years, the company has registered, time after time, breakthroughs in its field expanding its services and accreditations. Aminolab became not only a pioneer in the laboratory services industry, but also a ONE-STOP-SHOP, providing all the laboratory solutions in a variety of areas such as pharmaceuticals, medical devices, food, water, environment, cosmetics, medical cannabis, bioanalysis and molecular biology. Aminolab offers a complete analytical coverage and regulatory consulting services, enabling the company to provide its customers with full support for each project. Even as its size, Aminolab defines itself as a boutique company, and from this derives the level of personal and dedicated service of its personal Account Managers from the Customer Success team that most customers, small and large, receive on a daily basis.
35 Years of Innovation
Thirty five years ago, Aminolab made its first steps as a laboratory specializing in amino acid testing, and already in those early days formulated its vision: to become the highest quality service laboratory in Israel, and to stand by its commitment to its customers. The company took innovation and pioneering as its motto, and to this day is the first to adopt the latest standard in every sector for which it provides services. Moreover, the company has a commitment to innovation that drives it to be the first incorporating the latest testing equipment, in adopting breakthrough technologies, and in the development and application of advanced testing methods.
Renowned Quality Testing and Consulting Services
The advanced work environment the company created together with the latest quality certifications, are reflected in innovative, and well equipped laboratories, backed by quality human capital - over 140 professionals, including PhD's and M.Sc.'s of advanced chemistry, microbiology, and life sciences. In addition, Aminolab is a pioneer in implementing new technologies, according to its customers' needs, and works under three different quality systems, - ISO17025, GLP, cGMP as well as an FDA approved facility. The quality of service and advice given by Aminolab experts are renown in the industry, deriving from the principle according to which Aminolab never "cut corners. The direct result: The company's commitment to quality is of real strategic value, and this places it at the top of the industry.
Ami Bechar, Aminolab's CEO
The company successfully navigates the competitive industry in which it operates leaded by Ami Bechar, the company's CEO for the past decade. Ami, an accountant by training, holds an MBA with honors, and a behavioral science coaching diploma. As CEO, Ami has overall responsibility for the company, supporting the managers of the various departments in their day-to-day work, in order to optimize and refine the company's activities. As a person with financial management and behavioral sciences background, Ami emphasizes the strengthening of interpersonal relationships between company employees, derived from the understanding that the human and professional factors are the corner stones that hold the keys to Aminolab's success.
Areas of Activity
The company provides its services to various sectors, supporting the research, development, and production processes of its customers, and providing them with a diverse and comprehensive range of services in every field:
Pharma - Aminolab performs the most stringent tests for each product and supports all stages of the process, from the early stages of research and development to assisting in batch release stages. The company is constantly improving its working methods and procedures, as a mirror image of the constant standardization updates using the most modern and advanced instrumentation, while working under strict international regulations.
Food - The company provides comprehensive testing to manufacturers, importers, exporters, and other professionals from the food and agriculture industry. The services meet the requirements of government organizations and various regulatory entities. Aminolab has at its disposal advanced analysis equipment, including a state-of-the-art system for microbial testing with results received within 48 hours.
Water - Aminolab has the best water testing capabilities in the country, conforming to international standards. Among other things, the company samples groundwater, drinking water, dialysis water and sterile water for medical needs, effluent, sewage, ponds and more.
Environment - The company provides a solution to the basic and advanced environmental standards, including performing extensive chemistry and microbiology testing. It complies with advanced international standards in the field, including EPA, as well as collecting samples using dedicated mobile labs with full sampling equipment.
Cosmetics - Aminolab provides comprehensive services for local manufacturers and importers in cosmetics. These services include product registration services and regulatory compliance with governmental and regulatory organizations, as well as laboratories equipped with modern equipment.
Medical Cannabis - Aminolab offers comprehensive services to the medical cannabis industry under one roof. It is worth noting that laboratory services provided by Aminolab laboratory meet cGMP standards.
Bioanalytics - The company provides advanced Bioanalytics services to the pharma industry. These services include assisting companies in meeting the standards of the Israel Laboratory Accreditation Authority, examining the concentration of active ingredients with a precision of nanograms and milligrams, as well as consulting and support of clinical research.
Molecular Biology - The company provides laboratory services for the pharmaceutical and medical devices companies, as well as gene therapy companies and the food industry.
Why Aminolab? - Public Mission
In addition to being a commercial private company, Aminolab takes pride in fulfilling a public mission, and this responsibility is of utmost importance to us. Aminolab strives to contribute to the well-being and quality of life of its clients by utilizing top-notch professionals, employing advanced methods, and establishing a genuine partnership with its clients.
Furthermore, Aminolab maintains strong connections with universities and academic institutions, actively promoting professional and mutually enriching discussions. We frequently donate equipment and offer scholarships to support the development of the country's future generation.

Photo Gallery