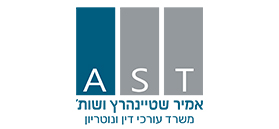 Amir Steinhertz & co., Law Office & Notary
Real Estate, Urban Renewal (Pinui- Binui, Tama 38), Planning and Construction, Real Estate Taxation, Contracts, Commercial law, Notary Services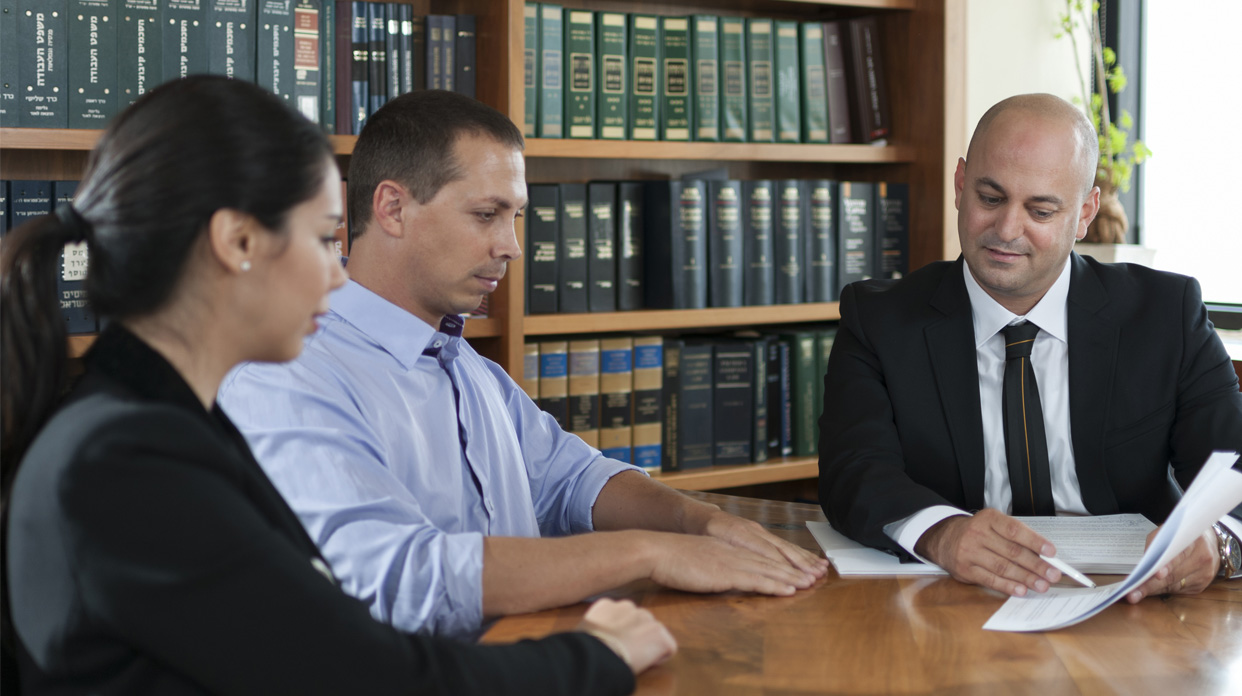 Company's Profile
| | |
| --- | --- |
| Established: | 2009 |
| Line of Business: | Real Estate, Urban Renewal (Pinui- Binui, Tama 38), Planning and Construction, Real Estate Taxation, Contracts, Commercial law, Notary Services |
| Address: | 27 Harokmim St., Holon, ICON3 Bld. 4 floor |
| Phone: | 972-3-6329444 |

Company Executives
Amir Steinhertz

Amir Steinhertz & co., Law Office & Notary

View Profile

Amir Steinhertz

About Amir Steinhertz & co., Law Office & Notary
Amir Steinhertz & Co. law office and notary is a leading groundbreaking firm in the field of real estate and urban renewal (Pinui- Binui, Tama 38). The firm was established in 2009 with a focus on providing the full legal range of services to tenants only in line with the agenda of its owner, Adv. Steinhertz, not to rely on any individual contractor and thus increase apartment owners' benefits. To date, the office has successfully promoted hundreds of such projects throughout the country.
Personal approach, professionalism, and creativity
Professionalism, transparency, and creativity are hallmarks of the firm's staff, who provide quality legal services with a personal approach. The team's range of solutions is based on 17 years of experience and hundreds of real estate transactions, as well as several complex projects in the field of real estate in general and urban renewal in particular. Additionally, the firm is involved in the sale/purchase of apartments, shops, buildings, commercial real estate, complex combination transactions, purchasing groups, and notary services.
Profound understanding of all aspects of the deal
The legal support provided by the firm's staff is intertwined in building a smart strategy, with a strong emphasis on financial, planning, and commercial aspects. The goal is to maximize the customer's revenues and goals, shorten schedules and bring the deal to a successful conclusion as quickly as possible. The professional handprint of Adv. Amir Steinhertz is apparent in the customer service he provides, as well as his availability throughout the process. For a long time, the firm has been rated as one of the top firms that provide the best service to rights holders (tenants) in various rating indices.
Legal assistance to tenants in urban renewal projects
TheThe firm specializes in real estate law and provides legal representation in complex and standard real estate cases, arranging registration, and handling construction defect cases. In addition, the firm provides assistance to tenants only in urban renewal development projects (Pinui- Binui and Tama 38) and provides a comprehensive and professional legal service throughout the life of the project until the key is delivered and the joint home is registered. All of this is accomplished while providing personal, direct, and professional support to the project's occupants.
Putting the customer first
Amir Steinhertz & Co. places the client at the top of the list. Based on accumulated experience and knowledge, the firm's attorneys employ smart strategies and creative and complex thinking to produce winning results. Throughout the day, the firm's staff is available to answer any questions or concerns its clients may have.
The team
The attorneys at Amir Steinhertz & Co. were recruited very carefully. The experienced and professional staff provides individualized service, on a personal level and from a unique perspective of each and every client. The team specializes in sales transactions for the purchase of an apartment, sale of an apartment, providing tax solutions, handling construction defect claims, division of real estate inheritances, drafting real estate sharing agreements (including dissolution of a partnership), legal assistance in combination transactions, commercial real estate and much more. The firm's lawyers have extensive experience in representing rights holders in urban renewal projects, both in the courts and in arbitration, contracts, and class actions.
Adv. Amir Steinhertz, firm owner
Adv. and notary Amir Steinhertz has accumulated 17 years of legal experience. He received his LL.B. from the College of Management and completed an internship at Gelbard, Ehrlich, Rosen & Co. Adv. Steinhertz has been the director of the Real Estate Forum and Tama 38 Forum on the ilaw legal website for the past decade. In addition to being involved in the Bar Association's Urban Renewal Committee, he is a member of the Real Estate Forum and the Planning and Construction Forum of the Bar.
Leading projects
Amir Steinhertz & Co. has extensive experience in accompanying large-scale urban renewal projects throughout the country, including thousands of residential, commercial, and mixed-use units. The firm represents apartment owners in Tama 38/1 (reinforcement-thickening) and Tama 38/2 (demolition and reconstruction) projects and also accompanies huge complexes designated for Pinui-Binui. Representation is provided from the pre-organization stage, through building a legal and commercial strategy, including conducting contractors' tenders to drawing up effective solutions for each legal / planning / financial challenge and supervising the implementation of all phases of the project while providing close guidance until receiving the key to the new apartment and re-registering it at the registry office.
The following are examples of a small number of the projects represented by the firm: Shazar Complex 53-73 Tel Aviv (approx. 550 housing units), Rehovot Hashaked Tel Aviv complex (approx. 300 housing units), Zalman Shazar Complex 48-58 Tel Aviv (approx. 125 housing units), Warsaw Community Complex in Tel Aviv (approx. 72 housing units), Weisburg Complex 2-12 Petah Tikva (approx. 256 housing units), Chen Complex 5-7 in Petah Tikva (approx. 400 housing units), Eilat 22-28 complex in Holon (approx. 600 housing units), Alufei Zahal - Hermon complex in Holon (approx. 400 housing units), Hachim complex in Holon (approx. 600 Housing units), Moshe Sharet complex in Holon (approximately 700 housing units), Weizmann complex 22,24,26 in Herzliya (construction of approximately 100 housing units), Katznelson complex 8-12 Givatayim (construction of approximately 150 housing units), HaAchim Suleiman Complex 6-10 Rishon Lezion (about 400 housing units) and others.

Facebook Updates

Company Rankings