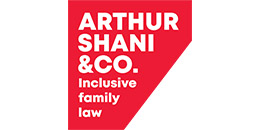 Arthur Shani & Co. - Law Firm
Family Law, Divorce, Guardianship, Wills and Inheritance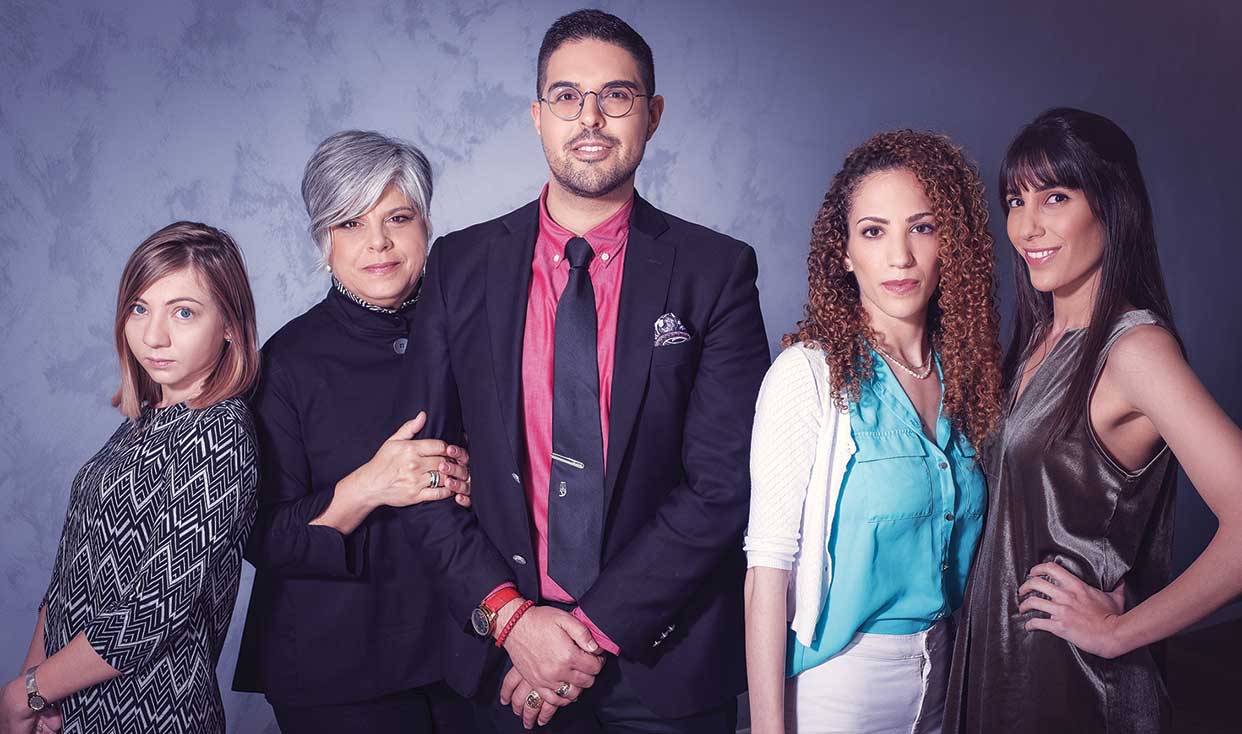 Company's Profile
Established:
2019
Line of Business:
Family Law, Divorce, Guardianship, Wills and Inheritance
Address:
Amot Investments Tower,
2 Weizmann St., Tel Aviv
Phone:
972-3-3020210
Fax:
972-3-5544970

Company Executives
Adv. and Mediator Arthur Shani

Owner, Founding and Managing Partner

Arthur Shani & Co. - Law Firm

View Profile

Arthur Shani

Adv. Omer Belelli

Partner Criminal Defense

Arthur Shani & Co. - Law Firm

Adv. and Mediator Ronit A. Zisman

Senior Partner

Arthur Shani & Co. - Law Firm

View Profile

Ronit A. Zisman

About Arthur Shani & Co. - Law Firm
Volunteering as a way of life. Law firm A. Zisman Shani, had its humble origins in volunteer work (with IBA's volunteering program "The Reward of a Mitzvah"). That righteous spirit of giving back to the community, still pervades through the firm's halls. Founders Adv. Ronit A. Zisman and Adv. Arthur Shani, who practice mediation as well, were acquainted when they worked in pro bono legal representation and support for the underprivileged. At the time, Zisman and Shani were already operating successful firms of their own, focused on intergenerational inheritance and wealth management. The pair saw that they harmonize well with one-another, and thus sought to establish a partnership soon thereafter. The firm nowadays considered among the leading and renowned in its fields of expertise, and its customers benefit from the combination of the vast experience and extensive legal proficiency of the two. Zisman, Shani and their associates represent, among others, notable economic figures, public officials and politicians, as well as senior civil servants - in the business sector in general, and in the higher education system and Hi-Tech and software development sector in particular.
Family Law - For Any Family - Across Israel
The firm champions the value of equality and the provision of the best legal service for all types of families - 'classical-model' families, gay families and alternative family units as well; Accordingly, the firm's team is well versed in providing legal services to parents who have chosen any other parenting channel, including single parenting. Also, the firm assits in arranging and institutionalizing partnerships privately, marriages abroad and religious marriages according to Jewish Halacha and Sharia. The legal service at the firm is provided in Hebrew, English, Bulgarian and Russian languages.
The Firm's Departments
The firm includes three main departments: Divorce, Separations and Family Law; Wills, Inheritance and Gifts; and Family Capital Management - which revolves around professional handling of family assets.
The firm represents clients before all courts - from Dan to Eilat, including cases litigated abroad, in Rabbinical courts, Family courts, Supreme Court of Justice, the Inheritance Registrar and the various appeal courts. The firm considers notions of availability, full accessibility and transparency towards clients to be of foremost importance. Furthermore, the firm emphasizes the clients' autonomy and participation in the decisionmaking, in light of the goals set together in the beginning of the legal process.
A Unique Service Process
The firm's experienced team of lawyers works on each case distinctively, in accordance with its specific characteristics - with diligence, legal innovation and the identification of the proper angles that would lead to success. Zisman and Shani had created a special service model, with which the clients undergo a comprehensive questioning process, where their needs are identified - as individuals and as a family. During the initial counseling meeting, the firm's lawyers gain a broad understanding of the legal need or problem, and integrate their legal knowledge and expertise with the expertise and knowledge of other professionals - such as family therapists, parental guides, accountants and valuation analysts etc., in order to formulate a complete and integrative solution. This type of holistic service by the firm is available nationwide.
Considering that the firm's clientele includes people in demanding positions who cannot neglect life itself due to the legal process, this model allows the firm to provide a full nationwide service to customers in Israel and overseas.It is suggested to review the recommendations of people who have been helped by the firm and who have given their feedback, by perusing the firm's official pages on Facebook, Google and the LawReviews website.
The Private Mediation Center
Within their firm, Zisman and Shani established a "Private Mediation" center, which provides solutions for family and inheritance legal disputes. This mediation center allows disputing parties to resolve things easily, quickly and cheaply outside of the court system, if they so wish. This model replaces the management of lengthy, exhausting and expensive legal proceedings in judiciaries on the one hand, and on the other hand - the agreements are approved ratified as rulings, without undergoing a complete and tiresome process. This is a Win-Win for all of the parties.Numerous families and individuals have received the best personal and humane legal service, at the center, while tailoring legal solutions to each individual or family.The uniqueness of the Private Mediation Center department over other mediation and negotiation services is the work within a firm that is well versed in legal procedures, so that the experience enables the drafting of agreements that can be acted upon, while saving time, energy and money and in full cooperation with other required professionals. The head of the department is the attorney, mediator and notary Ronit A. Zisman.
Complete Discreetness
Although Zisman and Shani themselves have become somewhat of 'media personalities', all the staff in the firm strictly maintain the complete privacy of its clients, some of whom are well-known figures in Israeli society. Nonetheless, many cases that were accompanied by the firm received extensive media attention (with no identifying info).One can find on the firm's website a page that contains case stories handled by the firm, and another page showing media mentions of the firm, its staff, and cases handled by it.
The Firm's Executive Management
Adv. and Mediator Arthur Shani, Owner, Founding and Managing Partner: Has been practicing family law since 2009, and has general mediation and family mediation diplomas, as well as divorce, separation and intergenerational succession certifications. Following the completion of his internship and his admittance to the bar, he started to work as a legislation advisor of the Knesset, alongside with independent practice in the family, inheritance and family law management field. Adv. Shani sees volunteering as a way of life, and has always made time for it. Among other activities, he volunteered in the "LGBT Rights Associations" where he became manager of the legal department, and also in the IBA's "Reward of a Mitzvah" organization for pro bono legal support and representation. He has an LL.M., Family Law-Mediation and Family Disputes Settlements from Bar Ilan University, and a dual-degree - LL.B. and B.A., Government, Diplomacy and Strategy from IDC. He is also an esteemed and popular lecturer in general, and modern families in particular.
Adv. and Mediator Ronit A. Zisman, Partner: Has 15 years of experience in the legal profession. Her internship and first years of legal career were undertaken in elite family law firms. After several years she opened her own successful private firm. Adv., Mediator and Notary Ronit A. Zisman is a great believer in agreements as the preferred way for preventing family legal disputes, assuming that they are prepared by a professional knowledgeable in the field, and are personally customized for to the specific circumstances of the family and the individual, and because they were formulated with the full cooperation and commitment of the parties (as co-parents, accumulation of family wealth, etc.) Thus, such agreements would be implemented better in real life. Adv., Mediator and Notary Ronit A. Zisman has earned her LL.M. from the Hebrew University, with a specialization in Human Rights and Family Law. She is also certified in general mediation, family mediation, divorce and separation, as well as divorce in collaboration with a multidisciplinary team.

Facebook Updates

Company Rankings