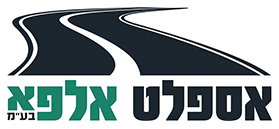 Asphalt Alpha Ltd.
Asphalt mixture production (hot mixtures), road paving and milling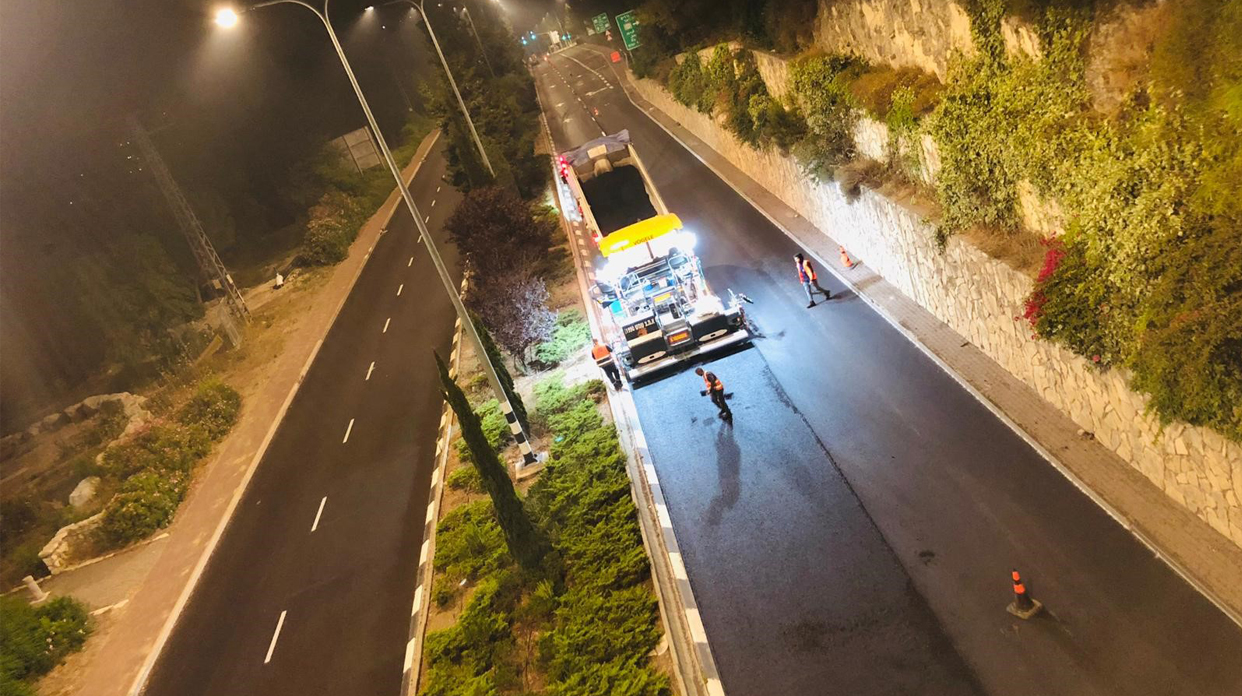 Company's Profile
| | |
| --- | --- |
| Established: | 2006 |
| Line of Business: | Asphalt mixture production (hot mixtures), road paving and milling |
| Address: | Rabinowitz St., Beit She'an Industrial Area |
| Phone: | 972-46531393 |
| Fax: | 972-46060991 |

Company Executives

About Asphalt Alpha Ltd.
Asphalt Alpha Ltd. is one of Israel's leading companies in the fields of asphalt mixture production (hot mixtures), and road paving and milling. The family company was established in 2006 by Mr. Shlomo Cohen, who serves as its CEO. The company has another significant branch of operations – development and construction of residential, commercial and office projects.
The Company's CEO, Mr. Alon, established Asphalt Alpha following dozens of years of experience in the quarry and dirt work fields – the company owned quarries used for mining substances and also supplied dirt work services as an external contractor in various projects. On the backdrop of his in-depth knowledge in the field, Shlomo established the company 14 years ago and it grew and developed with time. Today, Asphalt Alpha has two asphalt production plants, one in the Beit She'an Industrial Area and the second in Kibbutz Beit Alpha. Additionally, the company has extensive operations in the road paving and milling sector. Asphalt Alpha works according to meticulous ISO quality standards and has proven financial stability, licenses and contractor classifications to construct various complex projects.
Approved Contractor for Government Works
Asphalt Alpha is registered in the Contractor Book as a registered contractor and also holds an "Approved Contractor" certification to perform government works in the road paving sector. The company's main expertise is executing transportation projects for Netivei Israel and the Ministry of Defense as an approved franchisee. Other clients include local authorities, corporations, developers and private contractors, e.g., Yefe Nof Company in Haifa.
Human Capital and Advanced Machines
The Company currently employs 70 professional workers, including production workers and five asphalt road dispersal teams. Moreover, the Company maintains a truck fleet and 4 advanced technological millers. The combination of experienced workers and upgraded equipment allows the company to cater to every project, big and small alike, and to execute it rapidly and effectively while meeting contractual timetables.
Top Projects
Asphalt Alpha executes projects from Dan to Eilat, including recent projects such as the paving and milling of Highway 90 (the new Yotvata highway), the paving and milling of Highway 4 Ra'anana, and the paving and milling of Interchange 44 in Highway 6.
Investing Profits in Real Estate
The secret to Asphalt Alpha's success relies on the fact that the Company wisely directs its profits to income-generating real estate investments. Using this method, the Company became a leading real estate developer along the years and, among others, developed and constructed a project with 100 residential units in Tiberias, a project with 32 residential units in Afula and a project with 28 residential units in Beit She'an.
These projects have been completed and occupied to the satisfaction of the tenants. The Company currently develops other varied projects, including a CBP for the construction of a residential and commercial project on Jerusalem Avenue and Yefet Street in Yafo, and also the development and construction of 80 residential units in Haifa's Givat Zemer neighborhood.
Credibility, Transparency, and Integrity
In all of Asphalt Alpha Ltd.'s operations, the Company ensures that the values of credibility, unwavering quality, transparency and integrity are observed. The Company also ensures to talk with clients and vendors eye to eye and in a warm, familial manner. Throughout the journey, the Company does not forget its fellowmen and regularly donates to religious institutions and synagogues in the community.

Photo Gallery