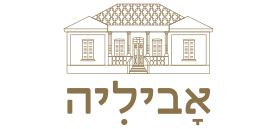 Avilia Investments and Properties Ltd.
Real Estate Initiation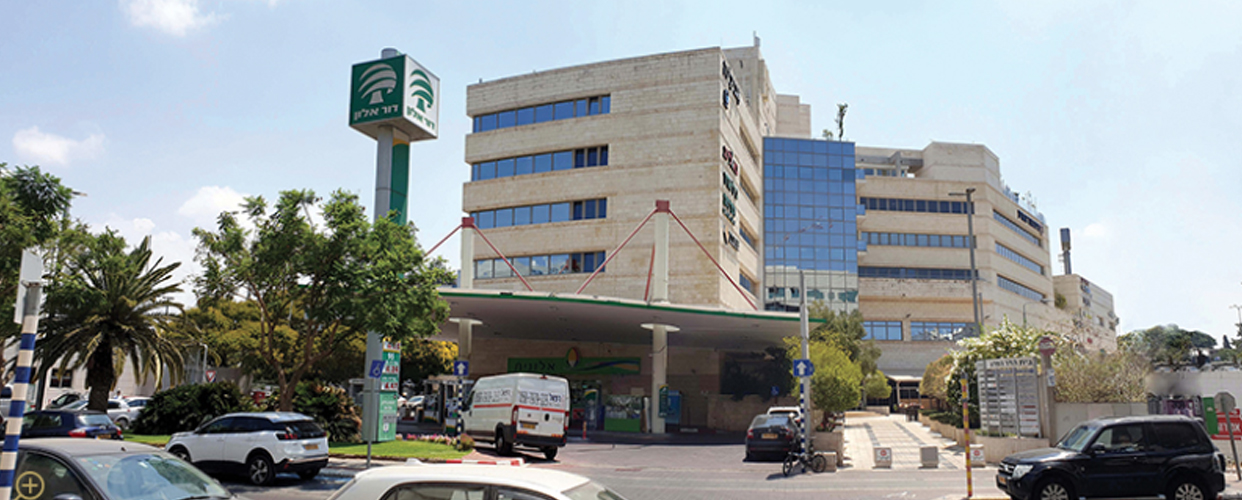 Company's Profile
| | |
| --- | --- |
| Established: | 1980 |
| Line of Business: | Real Estate Initiation |
| Address: | 10 Oppenheimer St., HaMada Park, Rehovot |
| Phone: | 972-8-9314114 |
| Fax: | 972-8-9471062 |

Company Executives
Aviv Marx

CEO and Founder

Avilia Investments and Properties Ltd.

View Profile

Aviv Marx

Shimon Geiman

CFO

Avilia Investments and Properties Ltd.

Hadar Marx

COO

Avilia Investments and Properties Ltd.

Batchen Marx Yosef

C.En.O

Avilia Investments and Properties Ltd.

About Avilia Investments and Properties Ltd.
Avilia Investments and Properties Ltd. is a real estate group comprising several privately-owned companies and partnerships. For the past 40 years, the Group has been planning and building industrial, commercial and residential projects as well as offices – following in the footsteps of a 130-year family tradition of developing the Land of Israel.
The Group owns properties covering tens of thousands of square meters that are rented out for use as commercial space, gas stations, industrial facilities, logistics centers and offices, including for high-tech companies. Avilia manages and maintains all the projects under its ownership as well as other properties, including extensive land reserves for the future construction of offices and residential buildings.
Professional Team of Highly Experienced Experts
Avilia Investments and Properties was founded about 40 years ago by its CEO, Aviv Marx, and is managed by a professional team with a great deal of expertise and experience in the field of real estate. The Group employs topnotch consultants and planners for each of its projects, and the high quality of its workforce is one of the secrets for its longstanding success.
Diverse Real Estate Operations and Financial Robustness
Avilia initiates and develops residential construction projects for sale and for rent, including combination transactions and urban renewal projects in Israel and abroad, and enjoys an excellent reputation among banks. Avilia's longstanding experience and financial robustness enable the Group to successfully complete every construction project, in both the residential and high-yield sectors.
Core Values that Drive Success
Avilia's core values are reliability and loyalty, as well as uncompromising personal attention and perfection in execution. Over the years, these cornerstones of its operations were responsible for Avilia's excellent reputation among satisfied customers as well as among contractors and suppliers with whom it maintains longstanding relationships.
Notable Projects
Avilia's portfolio of projects is very diverse and includes residential, commercial and industrial projects in urban and rural areas across Israel as well as in Cyprus.
Hadar HaMada Project, Park HaMada, Rehovot: Approximately 32,000 sq.m. of commerce, offices and parking areas, all leased on a long-term basis to government ministries, banks, supermarkets, gas stations, and high-tech companies. This project also includes an entertainment and leisure complex with restaurants, bowling alleys and a banquet hall. The project was fully developed by Avilia, including its acquisition, betterment, planning, construction, renting and management. Additional building rights for 45,000 sq.m. are currently in the planning and approval stages.
34-36 Moshe Yatom St.: The Group initiated and constructed a project of about 3,000 industrial structures, all of which are being rented. A mixed-use rental project is being planned at this location as part of a municipal urban renewal program, consisting of two residential towers with 132 apartments, and a 5,000 sq.m. commercial and office center.
21 HaYetzira St.: Avilia recently acquired a 2.5-dunam plot in the Rehovot Industrial Zone. As part of a planned urban renewal project for this area, the Group will build rental space for commerce, workshops and offices totalling about 10,000 sq.m.
Pninat Ashdod, Ad Halom, Ashdod: Avilia is a partner of Pninat Ashdod (2005) Ltd., which is managed by Aviv Marx. This company acquired an area of around 167 dunams near the Ad Halom Interchange in Ashdod. Pninat Ashdod, in cooperation with BIG Ltd., initiated the construction of a 24,000 sq.m BIG Fashion Mall on about 60 dunams. After the construction was completed, Avilia sold its share to BIG.
The company is currently planning to build a mixed-use project in the remaining area, comprising about 300 assisted living units, 70,000 sq.m. of commercial space and about 330,000 sq.m. of offices. Pninat Ashdod is drawing up an extensive zoning plan on behalf of the Israel Land Authority and the Ashdod Municipality for the Ad Halom-East Ashdod neighborhood, covering an area of more than 1,200 dunams. In addition to Pninat Ashdod's buildings, about 3,300 apartments and 400,000 sq.m. of offices, commercial space, schools, public institutions, and parks will be built on this land, as well as two new Road 4/Ashdod interchanges.
Ya'akov Binyamin, Rehovot: Avilia initiated an urban renewal project on an area of about 12 dunams at the center of Rehovot. The project includes 304 apartments and 12,000 sq.m. of commerce and offices. In addition, architectural preservation works will be carried out for 13 buildings that serve as the historical center of the town of Rehovot. Open public areas will be developed on 5,000 sq.m. between the restored historical buildings and the residential and office tower, which will serve as a cultural and social center with the historical atmosphere of downtown Rehovot.
The New Ramat HaTayasim, Tel Aviv: Avilia is initiating an urban renewal complex on an area of about 17 dunams, which would include the demolition of 146 apartments and the construction of 516 new apartments and commercial space instead.
Neve Havazelet, Rehovot: In South Rehovot, between Kaplan Hospital and the Havazelet neighborhood and Roads 40 and 411, Avilia is drawing up an extensive zoning plan for the Rehovot Municipality and landowners which includes about 2,800 apartments and about 800,000 sq.m. of offices, commercial space, schools, public institutions and parks. The project is planned on an area of about 840 dunams.
Alumut, Rehovot: A Tama 38/2 (demolition and reconstruction) project in the Oshiot neighborhood, entailing the demolition of an old building and the construction of a modern 21-apartment condominium.
Kibbutz Yad Mordechai: The company acquired 40 dunams of land and intends to build about 40,000 sq.m. of commerce, offices, logistics and small-scale industry buildings.
Kibbutz Sufa: The Group acquired land on an area of about 13 dunams, and intends to build a commercial center, gas station, logistics center and storage buildings covering a built area of about 5,500 sq.m.
Cyprus: The Group develops and builds residential and tourism projects in Cyprus. It is currently building, in cooperation with a local partner, a boutique beach apartments projects in Limassol, Cyprus' business and entertainment capital.

Photo Gallery