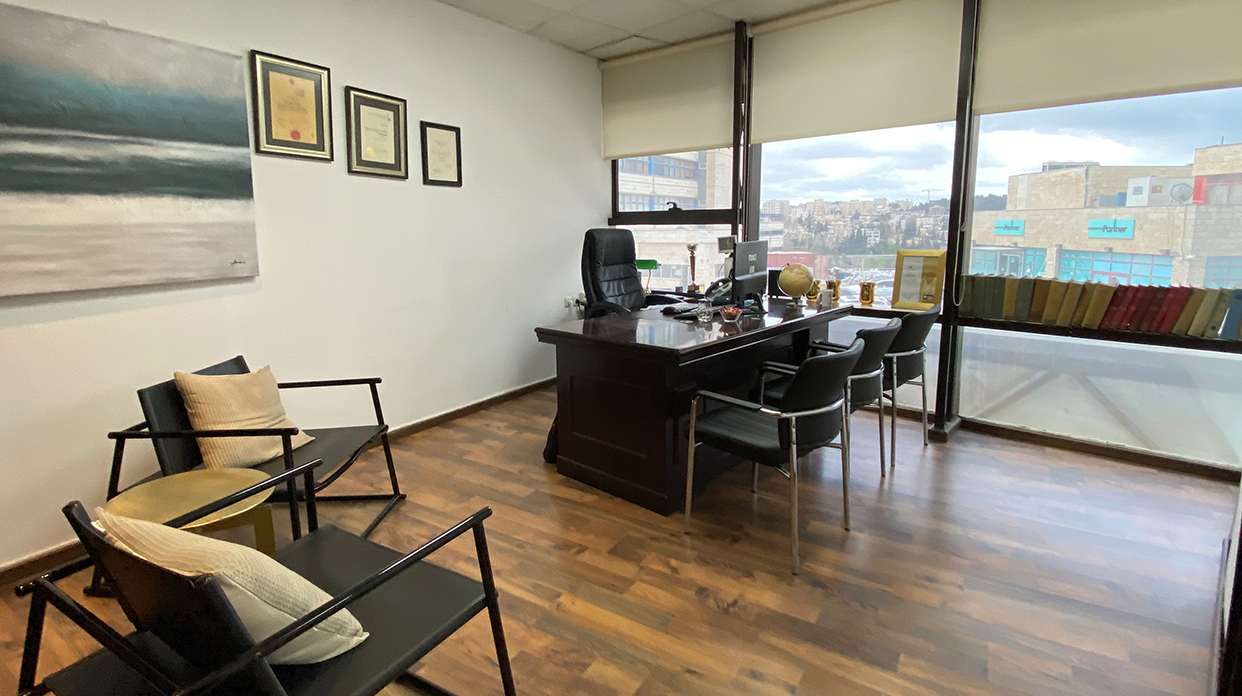 Company's Profile
| | |
| --- | --- |
| Line of Business: | Labor Law and Litigation |
| Address: | 12 Beit Hadfus, Jerusalem |
| Phone: | 077-5089001 |
| Fax: | 077-5089002 |

Company Executives
Adv. Avitan Asher

Manager and founder of Avitan & Co., Law Offices and Notaries

Avitan & Co. – Law Offices and Notaries

View Profile

Avitan Asher

Adv. Jonathan Wasserrteil

Partner

Avitan & Co. – Law Offices and Notaries

About Avitan & Co. – Law Offices and Notaries
Asher Avitan & Co., Law Offices is a leading individual labor law firm which was founded in 2008 by Adv. Asher Avitan. The firm, which is part of the experts team of the Israel Tax Consultants Chamber, provides first-class personal support and legal representation to numerous Israeli organizations, including to one of Israel's top accounting firms and to the "Yad Sara" NGO. Adv. Avitan is appointed by the Tel Aviv District Court as a special manager in company liquidation proceedings. The firm provides accurate service for its clients, while implementing a broad legal perspective, and over the years it has accompanied numerous employers, including a leading retail chain and manpower companies with thousands of workers. The firm was ranked as a top labor law firm in 2019 and 2020, also in the BDI ranking.
The firm is a niche firm that specializes only in individual labor law, and in addition in civil and commercial litigation. Most of the firm's sessions are held in labor courts across Israel and concern complex issues of competition, freedom of occupation and discrimination.
The firm has two branches, in Tel Aviv and in Jerusalem. The firm benefits from a vast reputation in the labor law field, and has a record of precedential rulings in its areas of specialization.
Transparency, Responsibility and Integrity
The firm's clients benefit from first-class legal service which matches the goal that has been set, with partnership in the decisions and full transparency in the legal proceedings. The firm's unique strength is in its meticulously-maintained transparency, in particular during the accurate initial counsel that the firm provides, where the clients receive a review of all of the proceedings that are expected to be managed, thus saving the clients extensive future proceedings, while providing them with the option to reach fair agreements with their employees, with significant time-saving and peace of mind. The firm believes in long-distance running while constantly implementing its guiding values of transparency, reliability, integrity and responsibility, which stem from the capability of the firm's team and leader to analyze cases in advance.
Practice Areas
Labor Law
The firm accompanies its clients in the labor courts in all types of individual labor law proceedings, including injunctions, criminal proceedings, appeals to the National Labor Court, discrimination on the basis of disability, freedom of occupation, non-compete, pregnant women rights, and employment relationships. In addition, the firm provides services of drafting complex labor agreements, salary reviews and preparation of pay slips in accordance with the Salary Protection Law, and calculates provident and pension rights. The firm's team member lecture in-depth on labor law to companies and employers. Furthermore, the firm accompanies employees in companies liquidations, from preparing the liquidation application for the district court up to filing the lawsuit at the Official Receiver's chambers, and accompanies in mediations and arbitrations.
Civil and Commercial Litigation
The firm represent its clients in all of the courts and tribunals. Adv. Avitan and Adv. Wasserrteil serve as leading litigators, and have many years of professional experience in court appearances. The professional strengths of the firm's team include numerous capabilities, including strategy formulation, in-depth research of the legal issues, the quality of the lawyers' appearance before the judges and the presentation of the arguments. The firm's team cooperates with the clients in order to build the case in an optimal manner.
Community Service
The firm believes in community service and social involvement as guiding values, and for several years it has been providing pro bono legal services to the NGO Yad Sara, in numerous proceedings.
Executive Team
Adv. and Notary Asher Avitan – Founder
Adv. Avitan has been practicing law since 2007, he has an LL.M. from the Hebrew University, and he serves as a Notary and as a certified mediator.
Adv. Avitan Specializes in labor law, serves as a professional lecturer and delivers seminars on labor law through the Israel Tax Consultants Chamber and the Income Tax, and even serves as an arbitrator for labor law matters. Adv. Avitan is has been receiving appointments as a special manager and handling complex lawsuits for more than a decade, and he provides strategic consulting to companies on matters of restricting employment, non-compete, class actions, proceedings vis-à-vis the Ministry of Labor and injunctions, among others. Adv. Avitan is often invited to media interviews as an expert on labor law.
Adv. Jonathan Wasserrteil – Partner
Adv. Wasserrteil has an LL.B., and has been practicing law since 2014. Adv. Wasserrteil specializes in civil law, with an emphasis on labor law, tort, bodily harm, national insurance and companies law. Adv. Wasserrteil also represents clients before the medical committees in Jerusalem in matters of workplace accidents, bodily harm and road accidents, and also specializes in companies liquidations, bankruptcies and filing debt claims on behalf of employees and other creditors.
Adv. Neta Barak
Adv. Barak holds a bachelor's degree in law from the Hebrew University, and has been practicing law since 2020. Adv. Barak specializes in civil law, with an emphasis on labor law, tort law, personal injury, medical malpractice and social security. Adv. Barak also represents her clients in the medical committees in Jerusalem on work accidents, bodily injuries and road accidents.