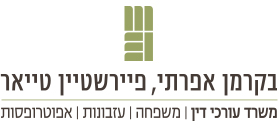 Bekerman Efrati, Feuerstein Tayar – Law Office
Family Law, Estate Law, Guardianship Law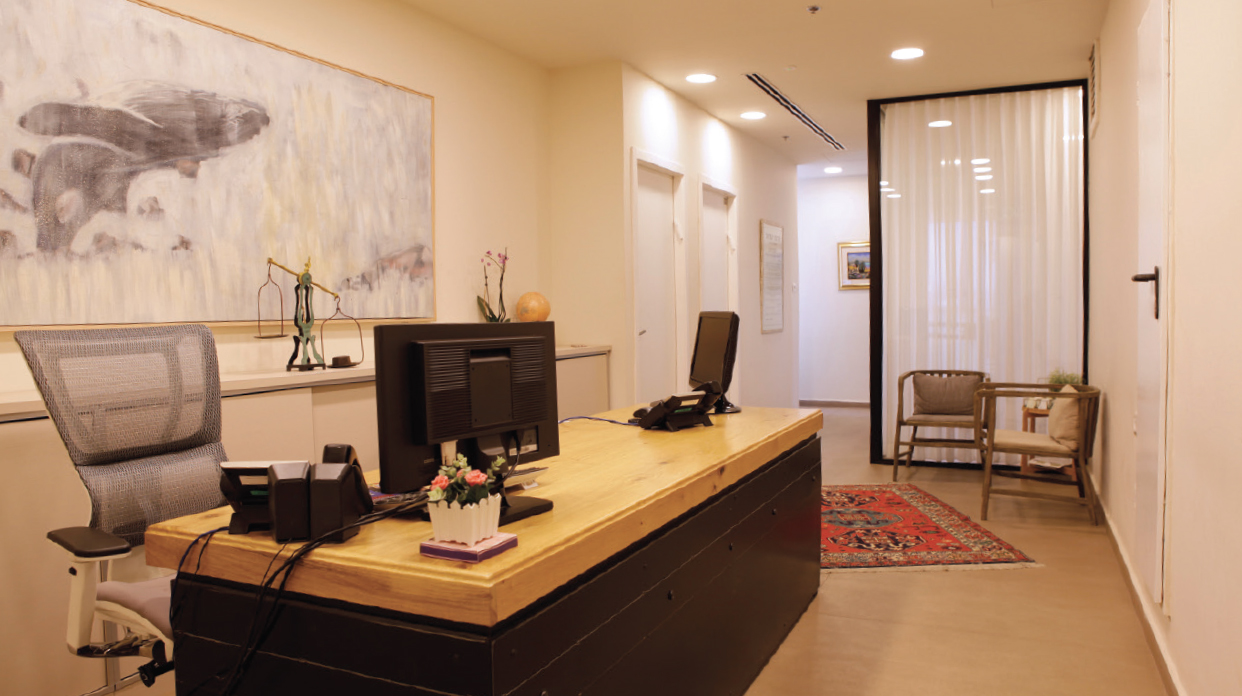 Company's Profile
| | |
| --- | --- |
| Established: | 2013 (merger) |
| Line of Business: | Family Law, Estate Law, Guardianship Law |
| Address: | 8 Hamada (Rotman bldg.) St., Hamada Park, Rehovot |
| Phone: | 972-77-5515551 |
| Fax: | 972-72-2110264 |

Company Executives
Adv. Shlomit Beckerman Efrati

Founding Partner

Bekerman Efrati, Feuerstein Tayar – Law Office

Adv. Shelley Feuerstein Tayar

Founding Partner

Bekerman Efrati, Feuerstein Tayar – Law Office

About Bekerman Efrati, Feuerstein Tayar – Law Office
The Bekerman-Efrati, Feuerstein-Tayar Law Office is a boutique firm in the field of family, estate and guardianship laws. In that capacity, the firm specializes in divorce cases involving the partition of complex financial assets, complex custody disputes including cases of parental alienation, and child support rulings. The firm also specializes in inter-generational transfer of family funds and financial management of high net-worth families in the Israeli economy, using various legal tools including: pre-nuptial contracts, wills, establishments of trusts and lasting power of attorney. The firm handles many complex cases involving guardianship disputes and will contests. Concurrent to its litigation processes the firm also leads settlements, seeing as both its founding partners are qualified in Collaborative Divorce methods .The firm was established in 2013 as a result of merger between the solo firms led by Advocates Shelley Feuerstein and Shlomit Bekerman Efrati, two well-known attorneys in their field with a combined total of over 30 years worth of professional experience, and who also enjoy the courts trust and high regard.
Adv. Shlomit Bekerman-Efrati, Founding Partner
Adv. Shlomit Bekerman-Efrati holds an LL.B. and LL.M. degrees from the Hebrew University of Jerusalem and a mediator certificate. Adv. Bekerman-Efrati has 19 years' worth of professional experience and, side by side with her daily legal work she served as a lecturer for family law at Bar-Ilan University and the Hebrew University's faculties of law and as an instructor and lecturer in professional and business forums, including the Israel Bar Association. She also served as a member of the IBA's committee to address parental alienation, as a member of the IBA's disciplinary court and is appointed as a legal guardian on behalf of the court.
Adv. Shelley Feuerstein-Tayar, Founding Partner
Adv. Shelley Feuerstein-Tayar is a Tel Aviv University Faculty of Law graduate (cum laude), and has a B.A. in communications from Tel Aviv University's Faculty of Social Sciences, a Master's degree in Ger-ontology from Bar Ilan University (magna cum laude) and is also a certified mediator. Adv. Feuer-stein-Tayar also holds. Before the establishment of the firm, she served as an attorney at one of the largest firms in Israel. Adv. Feuerstein -Tayar holds 17 years' worth of professional experience, and concurrently with her legal practice, she lectures before private gatherings and professional confabs on intergenerational transfer of wealth, and also serves as a legal consultant for a major commercial law firm.
Unique Assemblage of Force of Two Leading Attorneys
Among the leading family law firms in Israel, The Feuerstein-Tayar, Bekerman-Efrati firm is unique in that its legal services are offered directly by both the founding partners. This structure unapparelled in Israel legal tradition – proffers redoubled legal strength to the clients, under one roof. The joint activities of the twain form a blend that excels in pragmatic thinking and originality, while maintaining outstanding professional capabilities, and is therefore highly rated in the legal community.
Counsel to Law Firms
The firm provides external legal aid to Family Office firms, in aspects pertaining to family wealth management, and for large commercial firms dealing with cases related to family law, inheritances and guardianship. The firm partners are known as highly praised speakers, before business gatherings, on all to do with intergenerational wealth transfer. The firm was also selected as a singular service provider of legal consultation on private welfare for the workers and managers of an international beverage conglomerate.
Preventative Law
The firm has established a guiding strategy of transitioning from "caretaking" law to preventative legal action. In this manner, the firm operates to meet its clients at their critical junctures, before and during the formation of the familial crisis and creates for it a carefully tailored legal strategy which offers a mixture of preventative legal tools, including will deals, trusteeships, tax planning and continuous power of attorney.
Advising Clients on Relocations
The firm assists clients who are in the process of relocating abroad, and hold assets either in Israel or abroad. These are typically young, family clients whose cases are handled by the firm, which aids their relocation process, both by helping them acquire capital abroad and handle tax policies in their hosting countries, but also by facilitating intrafamily matters.
The firm provides comprehensive legal services to families who travel abroad, whether as part of a security forces/public service mission and/or positions for private companies. Services include: drafting wills, lasting power of attorney and financial agreements, all of which are intended to ease the move and ensure the financial interests of both spouses as well as protecting the children involved, and while taking into consideration legal aspects of both Israel and the hosting countries.
Expertise in Will Contestation and Guardianship
The firm's partners hold knowledge and legal experience especially suited to complex cases that involve objections to wills, as well as guardianship disputes. This legal competency, coupled with impressive litigation abilities propelled the firm to a long line of professional successes, which were principally decided in district courts. Moreover, the firm receives many solicitations from clients who lost in their initial legal proceedings, and ask that the firm represent their appeal process. Beyond this, Adv. Bekerman-Efrati, and Adv. Feuerstein-Tayar hold unique expertise in mediation during divorce proceedings, and hold a "cooperative divorce" certification and co-founded the city of Rehovot's "Coopertice Divorce" center.
Legal Precedents
Through the years, the firm has amassed a series of successes, some legally groundbreaking and precedential. Among others, the firm won before the Supreme Court a case concerning the jurisdiction of the Rabbinical tribunal, and has also led to precedential decisions on pa-rental rights of same-sex (female) partners, in the Family Affairs court and the district court.

Company Rankings