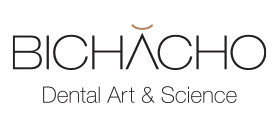 Bichacho Clinic
Restorative and Implant Dentistry and Dental Aesthetics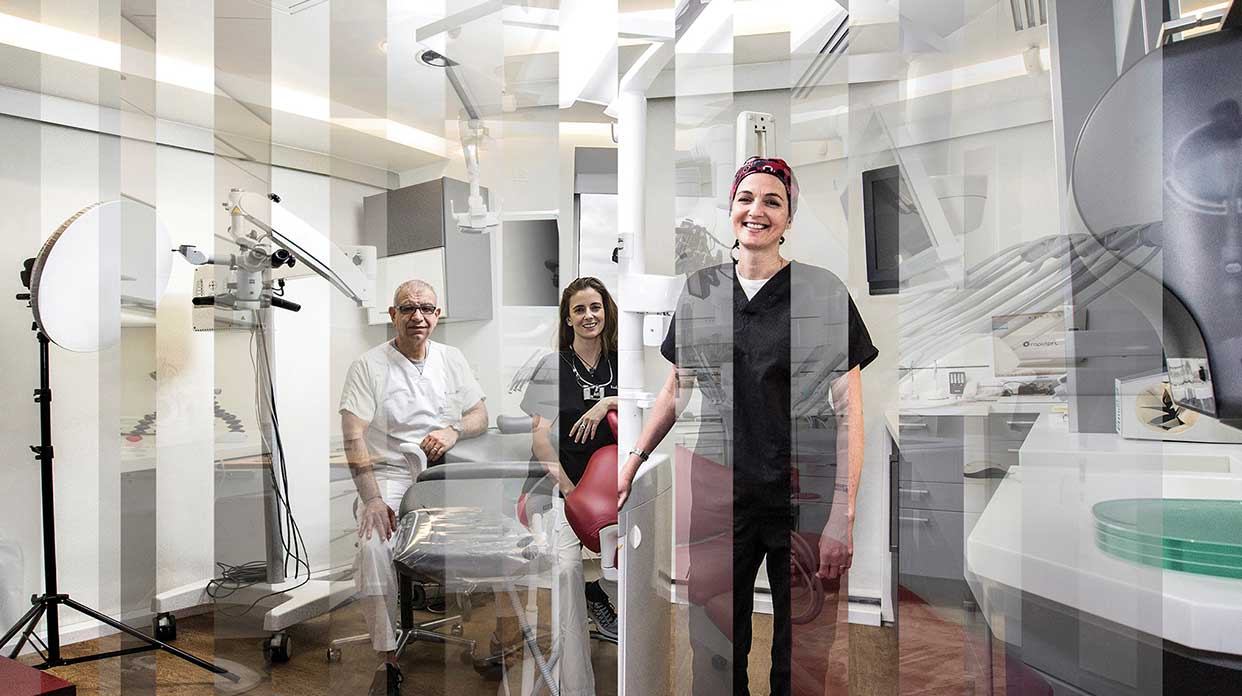 Company's Profile
| | |
| --- | --- |
| Line of Business: | Restorative and Implant Dentistry and Dental Aesthetics |
| Address: | The Offices and Clinics Tower, 14 Weizmann St., Tel Aviv 6423914 |
| Phone: | 972-3-6050060 |
| Fax: | 972-3-6024862 |

Company Executives
Prof. Nitzan Bichacho

Founder and Manager, Bichacho Clinic in Tel Aviv

Bichacho Clinic

Dr. Galit Talmor

Bichacho Clinic

Dr. Mirela Feraru

Bichacho Clinic

About Bichacho Clinic
Prof. Nitzan Bichacho D.M.D., is a world-renowned Israeli dentist, internationally recognized as a top educator in dentistry and one of the most sought-after speakers at international dental symposiums. He manages the Bichacho Clinic, a state-of-the-art dental practice in Tel Aviv, Israel. Working as a comprehensive team with Prof. Bichacho are the experienced and highly regarded dentists Dr. Galit Talmor and Dr. Mirela Feraru. An Expert Professor of Prosthodontics at the Hebrew University, Jerusalem, Prof. Bichacho donates part of his time to educating future dentists and prosthodontists at the Hebrew University & Hadassah in Jerusalem and at Tel Aviv University, Israel.
He is Past President and Life Member of the prestigious European Academy of Esthetic Dentistry (EAED) and an Honorary Member of numerous professional associations in Israel and the world over. In addition to publishing scholarly works in scientific, peer-reviewed journals in the fields of dental implant therapy, fixed prosthodontics, interdisciplinary treatments, and innovative treatment modalities in esthetic dentistry, he serves on the editorial boards of leading international dental journals. Prof. Bichacho is a co-inventor of innovative dental implant systems and responsible for creating restorative and prosthetic techniques that have become widely used around the world.
Emphasis on Optimal Treatment and a Natural Smile
Bichacho Clinic specializes in oral rehabilitation, with a clear and uncompromising focus on functional, restorative, biologic, and medical treatments, ensuring that esthetic improvement of the smile is achieved. Bichacho Clinic prioritizes restoring damaged dental functions, treating oral disease with an emphasis on esthetics, and the creation of a radiant smile.
The clinic's team provides care for a variety of dental issues, such as tooth caries, broken and worn teeth, periodontal disease, teeth replacement with implants and by other means, teeth repositioning, teeth color and shape modification, and redesigning the smile. At Bichacho Clinic, the ultimate goal is a natural-looking, fully functioning smile, following complete rehabilitation and optimal healing.
An Uncompromising Therapeutic Approach at the Forefront of Dental Science
Prof. Bichacho and his talented team are driven to provide meticulous treatment to patients who seek the highest standards of dental/medical care and exceptional service, along with the latest concepts, techniques, and technology in dental science. In complex cases, the duration of treatment occasionally lasts longer than normal due to the team's use of advanced methods that ensure precise, esthetic outcomes. The Clinic collaborates with leading dental artists technicians from across the globe for results of the highest possible quality. Clientele of the Clinic enjoy an extraordinary patient experience provided by the entire clinic staff, who are committed to pampering every detail throughout treatment. During all stages of treatment, the team is fully transparent with patients, providing a thorough explanation of findings and treatment options, reviewing advantages and disadvantages, and guiding each patient in accordance with his or her specific requirements in selecting the most appropriate treatment path.
Internationally Recognized Clinic
Dentistry's elite consider Bichacho Clinic one of the foremost clinics in the world, and it has been frequently recognized by leading dental organizations as an international center of dental excellence. Prof. Bichacho and his associates are members of prominent and influential dental organizations and associations in Europe and the U.S., are considered to be international opinion leaders in their respective fields and are sought-after lecturers in professional conventions and academies in Israel and abroad.
Patients who Appreciate Top-Tier Treatment
Bichacho Clinic's esteemed reputation in Israel and worldwide is due to the extraordinary results it achieves, the superior level of accuracy and esthetics, superlative treatment planning, creative solutions, and its utilization of the most advanced treatment modalities and technologies in the hands of the experienced operators. The Clinic's clientele includes people from all walks of life, living in Israel and abroad, medical and dental professionals, international celebrities, and leaders in their respective professional fields, with the common denominator being the requirement for and appreciation of dental care at the highest standard possible.
Dr. Talmor and Dr. Feraru
Working in close collaboration with Prof. Bichacho, Dr. Galit Talmor and Dr. Mirela Feraru bring their unique style and abilities to the Bichacho Clinic Team.
Dr. Talmor, a graduate of the Dental Faculty of the Hebrew University & Hadassah Hospital in Jerusalem, Israel, has for the past 17 years been an indispensable team member of the Bichacho Clinic, performing esthetically oriented restorative treatments, focusing on adhesive restorations in complex interdisciplinary treatments. Dr. Talmor is considered to be an opinion leader in the field of direct esthetic restorations and consults for dental companies in this field. In leading academic journals, she has published articles on direct and laboratory-prepared restorations. She also donates her time lecturing for the dental faculty at the Hebrew University & Hadassah in Jerusalem.
Dr. Feraru graduated from the Dental Faculty at the University of Timisoara in Romania. An integral part of the Bichacho Clinic team since 2009, focusing on interdisciplinary modalities, she has gained in-depth knowledge and experience in all fields of perioprosthetic esthetic dentistry, concentrating on restorative and perioplastic surgery treatments. Dr. Feraru specializes in minimally invasive treatments and excels in periodontal surgery, partial- and full-coverage dental restorations, and smile make-overs. She shares her vast knowledge and experience via lectures and workshops worldwide, as a well-renowned clinician in Israel and globally in her fields of practice. She has published multiple articles in international publications and co-authored with Prof. Bichacho the bestseller book "Dental Visualization". Dr. Feraru also serves as a consultant for international dental companies.

Photo Gallery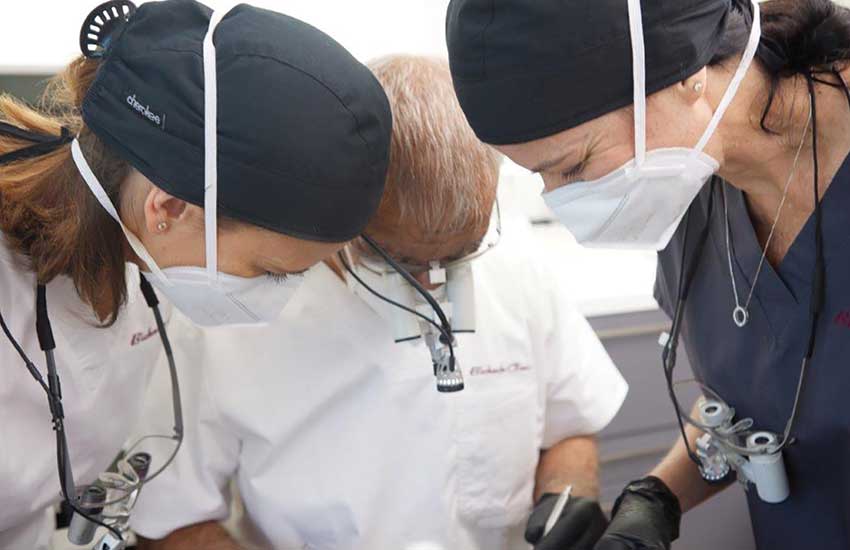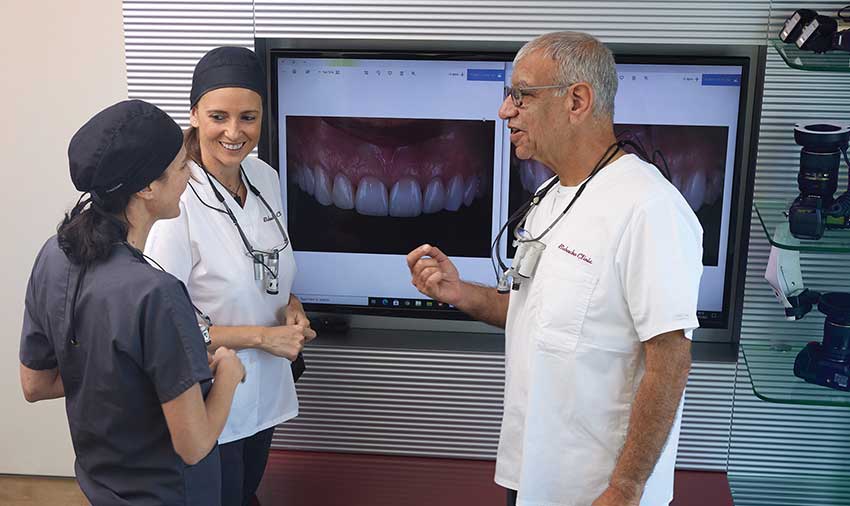 Company Rankings