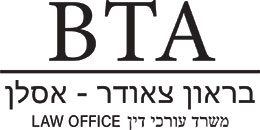 Braun, Tsauder-Aslan
Civil-commercial law, insolvency, derivative claims, and corporate law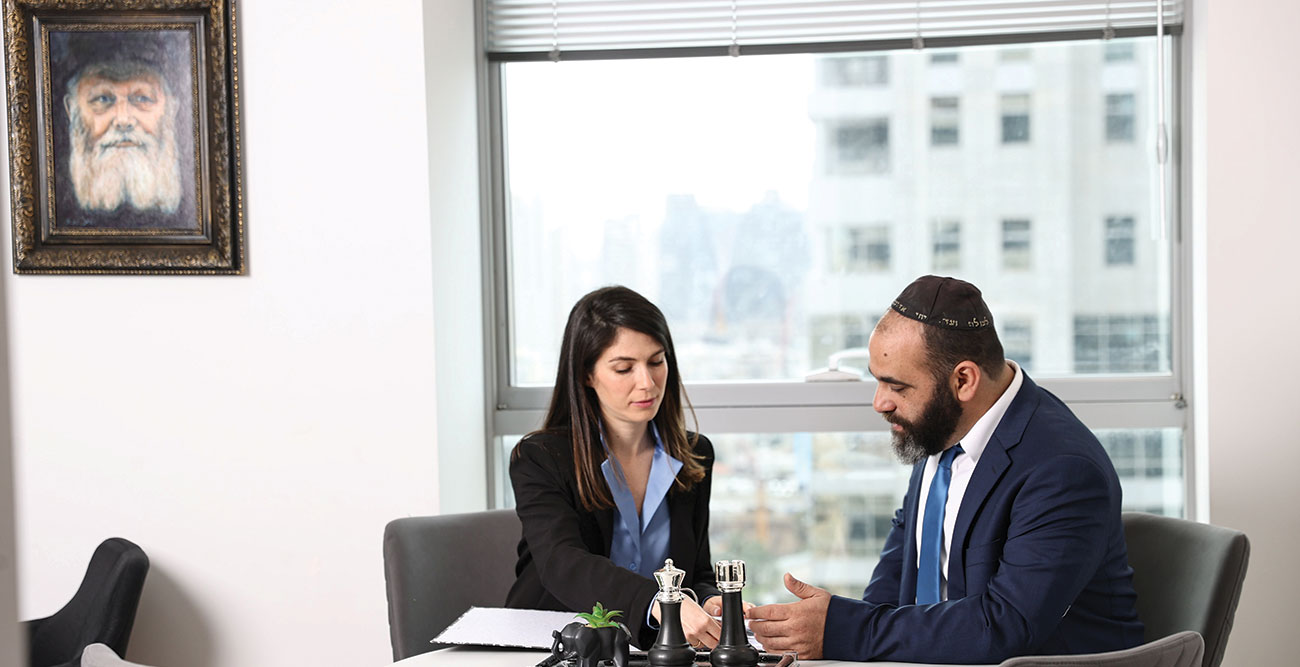 Company's Profile
| | |
| --- | --- |
| Line of Business: | Civil-commercial law, insolvency, derivative claims, and corporate law |
| Address: | 11 Derech Menachem Begin, Rogobin Tidhar Tower, Ramat Gan 52681 |
| Phone: | 972-3-7512901 |
| Fax: | 972-77-3181088 |

Company Executives
Adv. Yael Tsauder Aslan

Founding Partner

Braun, Tsauder-Aslan

View Profile

Yael Tsauder Aslan

Adv. Adv. Uri Braun

Founding Partner

Braun, Tsauder-Aslan

View Profile

Adv. Uri Braun

About Braun, Tsauder-Aslan
Braun Tsauder-Aslan - Law Office, is a leading boutique law firm dealing with civil-commercial law. The firm was founded in 2016 by the two founding partners, Adv. Uri Braun and Adv. Yael Tsauder-Aslan, and specializes, among other things, in insolvency, accompanying companies in crisis, civil-commercial disputes, and advising start-up and high-tech companies (including transactions for the sale and purchase of technologies as well as investment agreements).
Attorneys Braun and Tsauder-Aslan serve as functionaries of both individuals and corporations including operating and complex proceedings. The two specialize in representing shareholders and third parties in comprehensive insolvency proceedings including, claims for personal liability, and are on a list of functionaries for the dissolution of associations. Among other things, Adv. Braun serves as an executive in the "Hug Hatam Sofer" association, which is one of the largest Kashrut bodies in the country, as part of an operating procedure.
Main Areas of Activity
Civil Law - The firm advises and accompanies large-scale commercial disputes, accompanying companies in crisis, debt settlements, debt collection, financial claims relating to loans, securities, mortgages, liens, debit checks, dissolution of partnerships, representation in courts, and arbitration and mediation proceedings.
Insolvency - Attorneys Braun and Tsauder-Aslan are on the list of court trustees for both individuals and corporations in insolvency proceedings. The two are appointed by the Commissioner for the Implementation of Insolvency Procedures as well as by the District Courts.
Derivative Claims and Corporate Law - The firm represents shareholders and directors as plaintiffs in derivative claims. It represents shareholders as well as senior executives in companies that are being sued.
Emphasis on the Client's Needs and Well-Being
The firm makes sure to prioritize the client's real needs and well-being in every case it handles. In order to reach this goal, the firm formulates an accurate action strategy for each and every client. The firm is also known for its personal and family-like interaction with its clients while being transparent through the entire legal process. Attorneys Braun and Tsauder-Aslan have extensive legal experience, provide full-service solutions, and adhere to the highest professional standards. They both want the customer to receive the best service.
The Partners
Adv. Uri Braun, Founding Partner
Adv. Braun has many years of expertise in insolvency in all its shades and aspects, including promoting creditors' arrangements for companies and individuals, freezing proceedings, liquidations, etc. Prior to establishing the firm, he served as a senior lawyer in the insolvency and banking litigation department at Amit Polak Matalon & Co. He has over 15 years of experience in representing clients in various legal proceedings, such as lawsuits and counterclaims, financial claims and realization proceedings, receivership proceedings, liquidation, freezing proceedings, debt settlements, and more. Adv. Braun is frequently appointed by the courts as a functionary in the liquidation and rehabilitation proceedings of companies and associations as well as a functionary in bankruptcy proceedings and insolvency proceedings of individuals. Over the years, he has represented large clients in complex cases in the areas of insolvency and civil-commercial law, including operating cases. He holds an LL.B. from the Hebrew University and an LL.M. from Tel Aviv University.
Adv. Yael Tsauder-Aslan, Founding Partner
Adv. Yael Tsauder-Aslan has extensive experience in providing legal advice in a number of large liquidation and bankruptcy cases, including advancing creditors' arrangements, collection proceedings, liquidations, freezing proceedings, and more. Adv. Tsauder-Aslan has vast experience in representing corporations and individuals in all courts, on a wide range of issues including disputes between shareholders, contractual claims, and more. Previously, Adv. Tsauder-Aslan worked in the firm of Amit Polak Matalon & Co. in the Bankruptcy and Banking Litigation Department. Yael is on the list of trustees of the Tel Aviv District Commissioner and is frequently appointed as a functionary for the implementation of insolvency proceedings for individuals, as well as by the district courts as a functionary for accompanying corporations in liquidation or operation proceedings. She holds an LL.B. and a B.A. in business administration, both with honors from Reichman University in Herzliya.
Prominent Cases
Over the years, the firm has represented complex cases with great media coverage. Here are some selected cases that the firm has accompanied:
Representation of the Student Association at the Center for Academic Studies after the center ran into difficulties - The firm assisted the student association representing about 3,500 students in connection with a freezing procedure filed in response to debts of NIS 84 million incurred by the center.
Representation of the shareholder of S.B. Avidar Ltd. as part of a freezing order - Representation of Europel Plastic Recycling in a complex creditors' settlement procedure
Representation of couples before the Bank of Jerusalem - The firm represented young couples before the Bank of Jerusalem in the "Easy To Wed" affair, following which those couples lost significant sums of money when the bank was a factor that could prevent these losses.
Freezing order procedure for Energy Concept Ltd. - The firm represented the shareholder of Energy Concept, a company that provides bar services and which owns an event venue called Martin RAY located in central Tel Aviv, in its petition for a freezing order procedure.

Facebook Updates

Company Rankings