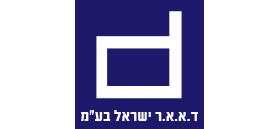 D.A.A.R. Israel Ltd.
Real Estate Development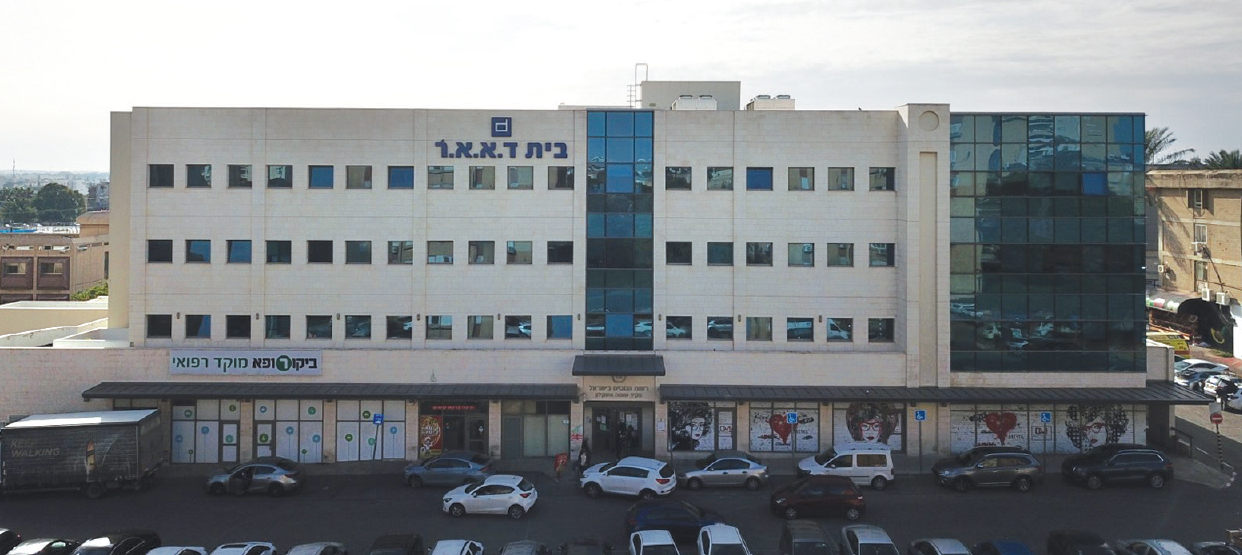 Company's Profile
| | |
| --- | --- |
| Established: | 2002 |
| Line of Business: | Real Estate Development |
| Address: | 18 Shlomtsiyon HaMalka St., HaAchim Yisrael House, Jerusalem |
| Phone: | 972-2-6245552 |
| Fax: | 972-2-6258790 |

Company Executives
Yisrael Erez

CEO

D.A.A.R. Israel Ltd.

View Profile

Yisrael Erez

Avi Mosseri

VP

D.A.A.R. Israel Ltd.

Eng. Moni Elnekave

Project Manager

D.A.A.R. Israel Ltd.

About D.A.A.R. Israel Ltd.
D.A.A.R. Israel is a boutique real estate company founded 15 years ago by Atty. Erez Israel, a second-generation to the Jerusalem based Israel Brothers Ltd., a veteran real estate and building group, established in the 1960s. Atty. Israel served as the group's General Counsel and is now a member of its board. Since its establishment, D.A.A.R. has initiated and built more than 1,000 apartments, industrial structures, commerce and office buildings, primarily in Tel Aviv and Ashkelon. The company owns lands in both these cities. D.A.A.R. believes apartment buyers should be met with transparency and fairness: One of its main guidelines is to never sell an apartment before construction permits are received and construction is underway. This ensures high building standards and high levels of buyers' satisfaction. To date, the company has recorded a negligible parentage of construction defects, given its significant scope of activities.
Financial Stability
D.A.A.R. specializes in the "Classic" development model, i.e buying the land, promoting and attaining construction permits, executing construction and selling the apartments directly to the general public. The company is characterized by its Personal Customer Service and prompt and efficient response to any need that arises during and after construction. The company is financially prudent: It is managed by a lean and proficient managerial staff headed by CEO Erez Israel, a lawyer who has decades of experience behind him in real estate and development. More over, D.A.A.R. is not leveraged – but uses its own equity for all of its projects. The company's financial strength and prudence provides buyers with the peace of mind that comes with knowing it would meet all of its obligations to them. The company is working with Bank Leumi, which provides financial backing and guarantees under Sales Law (apartments (1973) to all its projects.
Yielding Properties
In additiont, its ongoing real estate development operations, D.A.A.R. owns yielding properties in Ashkelon and Tel Aviv, including the "D.A.A.R. Building" in Ashkelon. Covering about 4,000 sq. m, this yielding property has four floors, three of which are rented out to Israel Tax Authority, and the remaining floor is allocated to businesses and commerce. In addition, the company owns a two-story building on Chlenov St., Tel Aviv, which it rents out under a joint residence model through Community Ltd. and a lot on Levende St., Tel Aviv, which is currently under re-zoning proceedings.
D.A.A.R. in the City: D.A.A.R. has started construction of a rental residences project in the heart of the city of Ashkelon, called "D.A.A.R. in the city". The project is located at city center, in the Migdal Neighborhood, and will offer 42 small apartments, all of which are intended as rentals, and a commercial ground floor. The project is designed to fulfill the growing need of mostly young professionals and others for an affordable, small and modern living in the city of Ashkelon. The commercial floor would feature Laundromat for residents' use, a café and a supermarket. A management company would cater to residents ongoing needs. The building would be populated in early 2023.
Chlenov, Tel Aviv: D.A.A.R. owns a lot on Chlenov Street, which currently includes a building. The company intends to build on this lot a 39 small apartments and ecommerce floor project. In planning. Construction expected in 2022.
Aesthetics and Designs of the Highest Levels
D.A.A.R. emphasizes and values architectural spaces and focuses on aesthetics and design in all of its projects. To this end, the company hires leading architecture firms, with which it reviews the finest details of design, both interior and exterior, in each building and apartment. The company invests in expensive design elements and high end finishes such as paneling, plaster, paints, woods and metals, at a higher-than-standard level, while paying the costs out of pocket, motivated by its credo that buyers deserve the best value for their money.
Notable Projects
D.A.A.R. Industrial Buildings: An industry and commerce center in Ashkelon's northern industrial zone. The center includes three industry/commerce buildings, at 2,500 sq. m. each. The center's commercial area includes various stores and its industrial area includes businesses such as vehicle garages, electronics and HVAC.
7 Balfour, Tel Aviv: An upscale residential project in the heart of Tel Aviv. The project, designed by noted architect Gidi Bar Orian, is a six-story boutique building with 12 apartments. The apartments' mix includes garden apartments, 4-5 room apartments and a rooftop apartment. All apartments have high end quality finishing and each has its own parking space in a subterranean parking facility. The project is at an advanced construction stages as completion expected mid-2021. The Project is sold out.
Kidmat Kidron, Gedera: A High-quality project on a pastoral lot at Gedera's northern area. The project will feature 67 apartments in low buildings, four to six apartments per building, and includes a variety of garden and roof top apartments. Some of the garden apartments will have a basement and some of the upper apartments will have a rooftop balcony. All Buildings have a modern and contemporary design. The project is in advanced planning stages and its construction should start at the end of 2021.
Park Diamonds, Ashkelon: A residential project in the heart of Ashkelon near the Ashkelon College and Afridar Center, the municipal market and the city's education complex. The project includes eight buildings with 36 apartments each surrounded by green areas, playgrounds and parks. The apartments mix includes 4-5-room apartments, garden apartments and designed penthouses. The buildings' design standard is luxurious and elegant and includes high-end marble paneling, upgraded ceramic tiles in the showers, designed and equipped kitchens, high-quality doors and more. Completed and populated.
10 Brenner St., Tel Aviv: A modern and innovative hotel is being planned in a heritage preservation building, located in the epicenter of historic Tel Aviv. The project will integrate new and old elements to feature 23 luxurious suites. The guests will be able to enjoy a rooftop pool and a prestigious restaurant run by R2M- Ruti and Mati Broudo's hotels and restaurants group. The project is in advanced planning, pending construction permit.
Rabin Montefiore, Barnea Neighborhood, Ashkelon: A Boutique residential project which is now under construction in the Barnea Neighborhood, located near the beach, close to schools, kindergartens and shopping centers. The apartments mix includes 5-room apartments, a garden apartment and a penthouse, which are built at an innovative and contemporary standard. Interior planning provides privacy and convenience. Residents will enjoy high ceilings, double glazing and designed front doors.
The project, which holds 310 apartments, was marketed in full and most of it is already populated, with completion expected by the end of 2021.
Yesod HaMa'ala, Tel Aviv: A residential project in the developing area of Levinsky Market. A six-story building with 39 new apartments. Currently in advanced planning stage. Construction expected to begin in 2021.
Chlenov, Tel Aviv: A six-story building with 39 new apartments. In advanced planning, as construction expected to begin in 2022.

Facebook Updates

Photo Gallery