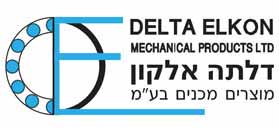 Delta Elkon Mechanical Products Ltd.
Importers of bearings, springs, mechanical components and technical consulting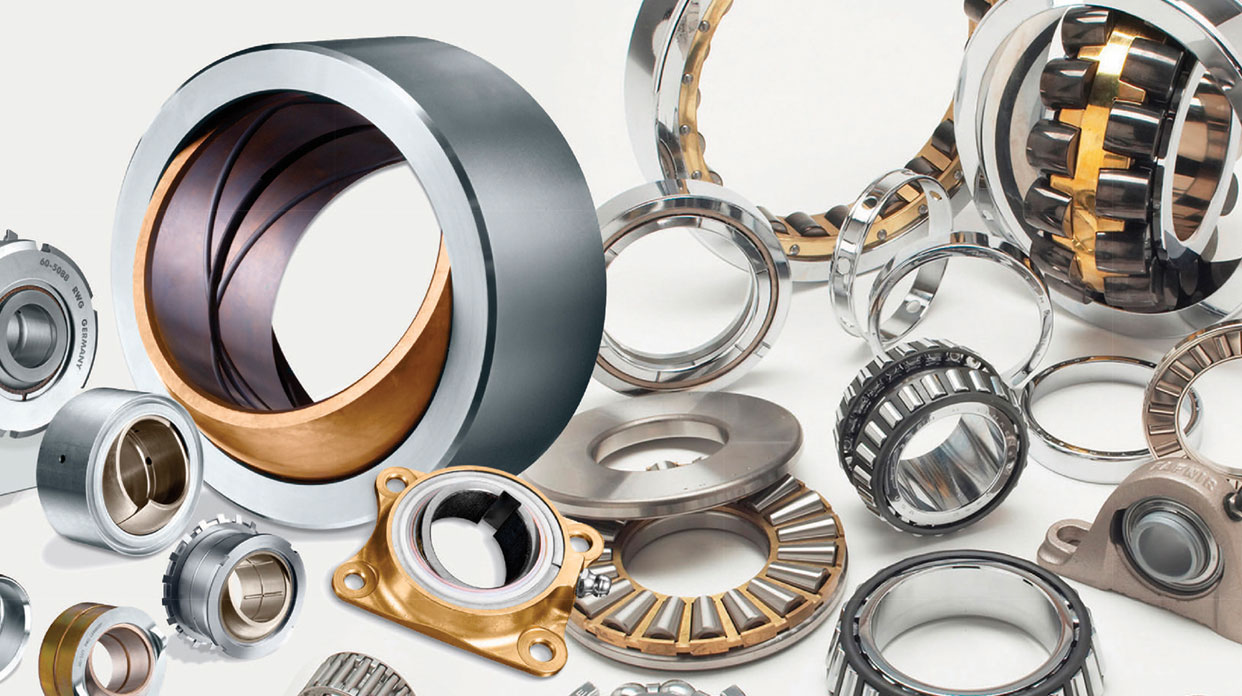 Company's Profile
Established:
1996
Line of Business:
Importers of bearings, springs, mechanical components and technical consulting
Address:
19 Yad Harutzim St.,
New Industrial Area, Netanya
Phone:
1-599-500-557
Fax:
972-9-8658492

Company Executives
Dov Dekel

Delta Elkon Mechanical Products Ltd.

View Profile

Dov Dekel
Oded Levitansky OEM Manager
Yosef Goldfarb AM Manager

About Delta Elkon Mechanical Products Ltd.
Delta Elkon is the largest company in Israel to import and sell mechanical components, and it represents the leading companies in the world that manufacture bearings, springs and mechanical components – most of them as the exclusive representatives.
The company possesses the largest inventory in Israel of bearings and springs, available for immediate sale (over 15,000 types).
The company sells its products to light and heavy industry, including in the fields of defense, aviation, high-tech, medical, automotive, agriculture, electro-optical/mechanical and more.
Customers include Israel Aerospace Industries, Israel Military Industries, Elbit, Israel Railways, Oil Refineries, Rotem Fertilizers, Dead Sea Works, Mekorot, Israel Electric Corporation, HP, Egged, Dan, and others.
The company is entirely owned by the Elkon family, and its skilled team comprises 50 employees, including engineers, salespeople, customer service staff and logistics experts – working out of the headquarters in Netanya and two additional branches in Beer Sheva and Haifa.
Delta Elkon operates according to the ISO 9001:2015 quality standards requirements, and all its products have been approved by international standards authorities.
Products
The selection of companies represented by Delta Elkon provides a complete basket of mechanical solutions for every requirement, every need and every project. The products sold by the company include:
• Bearings and bearing housings – ball bearings, cylindrical roller bearings, taper roller bearings, needle roller bearings, thin section bearings, plastic bearings, self-lubricating bearings, etc.
• Linear bearing systems – ball screws, trapeze screws, linear rails, actuators, linear bearings, etc.
• Mechanical components – shafts, springs, gears, belts, chains, couplings, pins, screw jacks, etc.
• Auxiliary mechanical components – greases, tools for fast assembling and dismantling of bearings and high-speed spindles.
Knowledge Center
The company is considered a professional authority in the bearing and mechanical component industry.
As such, it shares the extensive knowledge that it has accrued by organizing seminars and workshops which bring together experts from the international companies it represents and Israeli customers. This enables the sharing of information and valuable expertise, as well as greater influence in the designing of more efficient and cost-effective systems.
OEM Division – Engineering design from development to production
A unique, dynamic and growing department at Delta Elkon, consists of ten professional and skilled mechanical engineers who take part in the engineering design process, starting from the initial R&D phase and up to the product's presentation, evaluation, installation and maintenance for the company's customers.
After-Market Division – For ongoing maintenance
This division serves as the professional arm for the maintenance services in the factories and facilities throughout Israel, and for responding to service calls. The division consists of mechanical engineers, client managers, and customer service staff, who provide high-level creative engineering solutions.
Companies Represented by Delta Elkon
Bearing manufacturers:
Schaeffler (FAG, INA), Timken, JTEKT/Koyo, EWELLIX, Kaydon, Kamatics, RWG, GRW, Sferax, Eurosnodi, Fluro, WON, Meter, Nadella, Alulineartechnik, Rotis, HQW\BARDEN.
Mechanical Component manufacturers:
Rexnord/W.M. Berg, MS-Graessner, Lubcon, Diamond, PHILADELPHIA GEAR, Ondrives, Spyraflo, Associated Spring Raymond, Sycotec, RAF-MW, Unimec, Fait, B&B Manufacturing, Vibratec, Nabtesco, Neff, R+W, HA-CO, STL, Nordex.

Company's Products