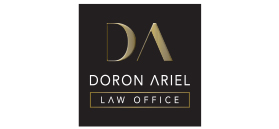 Doron Ariel & Co. Law Offices
Legal services in the field of commercial-civil law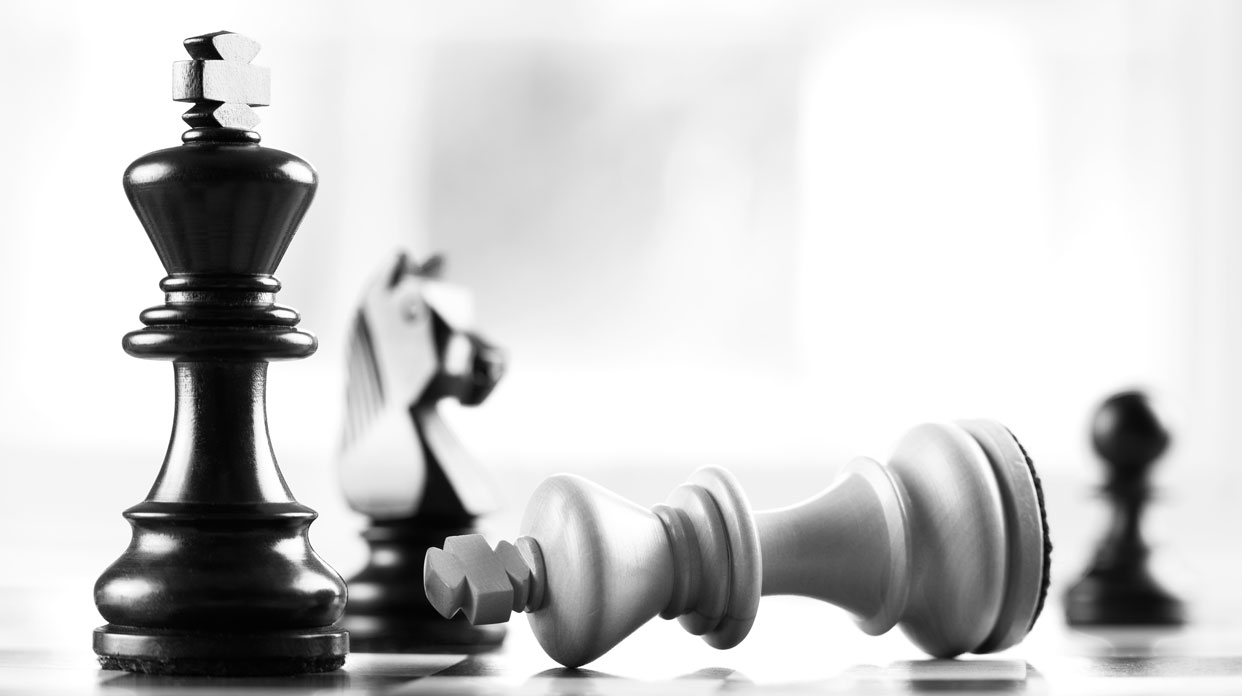 Company's Profile
| | |
| --- | --- |
| Established: | 2010 |
| Line of Business: | Legal services in the field of commercial-civil law |
| Address: | 7 Jabotinsky St., Moshe Aviv Tower 45th Floor, Ramat Gan |
| Phone: | +972-3-6116730 |
| Fax: | +972-3-6116731 |

Company Executives
Doron Ariel

Founding Partner

Doron Ariel & Co. Law Offices

Yael Ariel

Partner

Doron Ariel & Co. Law Offices

Rotem Maduel

Partner

Doron Ariel & Co. Law Offices

Elad Ben-Yoram

Partner

Doron Ariel & Co. Law Offices

Rakefet Segal

Partner

Doron Ariel & Co. Law Offices

About Doron Ariel & Co. Law Offices
Doron Ariel & Co., Law Offices is one of the leading law firms in Israel in the fields of real estate, banking and finance, bankruptcy, corporate law and commercial litigation. The firm handles some of the largest and most complex real estate transactions in Israel, as well as commercial litigation cases, valued at billions of shekels annually. The firm offers its clients comprehensive and varied services that include commercial and real estate transactions, financial counseling, corporate law, commercial contracts, complex civil commercial litigation, and bankruptcy cases. The firm's clients include large corporations and banks, contractors and developers, investment groups and more. The firm has acquired extensive experience appearing in all the judicial courts in Israel, including administrative courts, property tax authorities and appeal committees, planning authorities and labor courts, as well as representing clients vis-à-vis government and municipal authorities, the Israel Lands Authority, and planning and tax authorities. The firm's legal team and founding partner are deeply committed to each client, providing excellent legal counseling in a sensitive and personal manner. Doron Ariel & Co., serves its clients with responsibly, reliability and professionally, taking into account all the legal aspects of each case.
Banking and Finance
The firm is a leading firm in providing counseling and representation in the field of banking and finance. In 2020 alone, the firm dealt with over 150 credit deals exceeding NIS 25 billion. Furthermore, Adv. Doron Ariel is Chairman of the Banking and Finance National Committee of the Israel Bar Association. Recent projects include the construction of Tzeirim Towers, HaArbaa Towers, an urban renewal project in Neve Sharett, Aura Kiryat Ono and the Somail deal. The firm's clients include Bank Mizrachi-Tefahot Ltd, Bank Hapoalim Ltd., Israel Discount Bank Ltd., The First International Bank of Israel Ltd., Bareket Mimun Ltd. The Phoenix Insurance Company Ltd. and other entities. The firm's success in leading these deals lies in its ability to understand the interests of both sides, finding integrated, creative solutions while protecting the client's interests and offering an optimal response. The firm also represents many entities in financing complex projects too, including big real estate developers.
Real Estate
The firm has extensive experience representing developers and contractors, private entrepreneurs, purchasing groups and financial institutions in a wide range of complex projects involving thousands of residential and commercial units. In addition to residential and commercial projects, these include banks, high-yield projects, offices, agriculture, hotels, industrial parks and other projects. The firm's expertise encompasses all aspects of real estate, in Israel and abroad, including sales and purchasing agreements, combination deals, urban renewal projects, purchasing groups, rental and leasing contracts, yielding real estate, gas stations, etc. These services provide a holistic solution, encompassing feasibility studies, the purchasing contract, planning processes, taxation, bank financing, contracting with subcontractors, representing clients in purchasing contracts and third-party rental contracts, and registering property and condominiums. The real estate division's clients include leading Israeli banks, developers, architecture firms and appraisers, such as Bank Mizrahi-Tefahot Ltd. and Netzivim Assets & Equipment Ltd., Nitzan Group, Yuval Alon Construction Company Ltd., Hanan Mor, Krinsky-Gotlib, Acropolis, Reisdor Group, Aura, Cosmopolis, Gama, Bonei Modi'inIlan Pivko Architects, Blay Architecture and Industrial Design Ltd., Paz Group Engineering Ltd., numerous contractors and developers, etc.
Urban Renewal
Our firm specializes in all aspects of Urban Renewal, including representation of entrepreneurs, representation of tenants and representation of bank corporations, in all aspects of the most complex Urban Renewal transactions, as well as cross-sections (such as a bank or non-bank financing). In 2020 alone, the firm dealt with over 100 Urban Renewal projects for 14,000 residential and commercial units, all thanks to the extensive experience accumulated by our firm over the years and its specialization in this field. Our firm has proven experience in all stages of Urban Renewal, from the signing stage to the delivery of apartments and completion of the amendment of the registration.
Bankruptcy
The firm handles some of the largest bankruptcy cases in Israel, including the famous Ortam-Sahar/Malibu and A. Dori cases for Bank Mizrahi-Tefahot, Yatir Import-Export Services Ltd., Itay Katz, Abetrans Logistics & Freight Forwarding Ltd., the dissolution of Agur Trading A.G. Ltd, Wellstone and more for the Tel Aviv District Court, etc. Adv. Doron Ariel has held various bankruptcy cases for Bank Mizrahi-Tefahot Ltd., including the famous Hefziba case. The firm's legal team boasts a unique expertise in the field of bankruptcy proceedings, dissolutions, receiverships and stays of proceedings. The firm serves as the Substitute Chairman of the Insolvency National Committee of the Israel Bar Association. Adv. Doron Ariel is appointed as a liquidator and a receiver for various proceedings, obtaining groundbreaking results.
Commercial Litigation
The firm's legal team has extensive experience with large litigation cases and with local and international arbitration and mediation proceedings, for all the different judicial and quasi-judicial courts. The firm has a strong and big litigation department. The firm is active internationally, working closely with leading law firms around the world. The firm specializes in a variety of fields, including contract law, corporate law, commercial law, bank law, antitrust law, tender law, real estate tax law, property law, planning and construction law and administrative law. Adv. Doron Ariel serves as a mediator and an arbitrator in complicated cases and is appointed both privately and by the Israeli Bar Association and the court system.
Adv. Doron Ariel
Adv. Doron Ariel formerly worked for ten years at Kantor, Elhanani, Tal & Co. Law Firm, including three years as a partner of the firm. Since 2010, he serves as the founding partner of Doron Ariel & Co., Law Offices, and the leader of the firm's 20 lawyers, who are among the best in their fields. Adv. Ariel is a popular lecturer who lectures for a variety of audiences, including banks' training divisions, the Institute for Legal Research, the Israeli Bar Association, Knasim group, academic institutions and at training seminars and conventions for lawyers, managers, and commercial companies.

Facebook Updates

Company Rankings