Company's Profile
| | |
| --- | --- |
| Established: | 1974 |
| Line of Business: | Attorneys at Law |
| Address: | 14 Weizmann St., Weizmann Center, 16th Floor, Tel Aviv 6423914 |
| Phone: | 972-3-7181111 |
| Fax: | 972-3-7181112 |

Company Executives
Dr. Jacob Weinroth

Founding Partner

Dr. J. Weinroth & Co.

View Profile

Jacob Weinroth

Dr. Yechiel Weinroth

Partner

Dr. J. Weinroth & Co.

Oded Nesher

Partner

Dr. J. Weinroth & Co.

David Johan

Partner

Dr. J. Weinroth & Co.

Dov Weinroth

Partner

Dr. J. Weinroth & Co.

About Dr. J. Weinroth & Co.
Dr. J. Weinroth & Co. is one of the most esteemed and leading firms in Israel since its establishment in 1974. For more than 35 years, the firm has been very successful in legal representation in various areas of commercial, civil, public, criminal law and white collar crimes. The firm gained a respectable status amongst the broad legal profession, inter alia, due to its commitment to excellence, rankings in local and international ranking guides and numerous publications. The firm's team is constantly ranked as leaders of their Practice areas in the local and international rankings. The firm's staff is comprised of leading lawyers with extensive experience in a variety of fields, representing and advising, among other things, public figures, businessmen and senior executives in many areas and before all legal and administrative courts, including alternative dispute resolution frameworks such as commercial arbitrations, and more. During its extensive career, the firm's staff has accompanied the largest and most complex cases in Israel and has represented, among others, public figures, business people and many senior officials.
"One-Stop-Shop" for a Range of legal Services
The firm is active in a wide range of legal fields and provides comprehensive service to its clients. The firm's staff represent clients before the various legal and administrative courts, including commercial arbitrations, legal opinions, appearances in precedents before the Supreme Court and handling all types of legal representation from white collar offenses and litigation (criminal and civil), which is the firm's core sector; to real estate, commercial law, banking, securities, insurance and companies transactions; as well as family and labor. The firm's staff provides professional and impeccable legal support including, among others, routine legal support, consulting on antitrust matters, support before all regulators, accompaniment during various M&A transactions, providing various legal reviews, appearances in precedent-setting cases and handling all types of legal representation, from criminal to civil and commercial suits, class actions, international arbitrations and disciplinary courts. The team represents clients before all Israeli courts, special courts and arbitration committees, including the Supreme Court. The firm's staff has extensive experience in representing precedent-setting petitions to the High Court of Justice and representing government authorities and bodies in administrative claims.
The Leader in Legal Representation
The firm's staff comprises leading lawyers with major experience in a broad range of fields, representing and advising, among others, some of the Israeli economy's leading companies, many senior public figures and businesspeople. The firm's lawyers are characterized by determination, dedication, and professionalism of the first order: every client is the world and all that is in it and his best interests above all else.
The Firm's Clients
The firm's staff represents prominent figures and supports high-profile public and media proceedings. The firm's clientele includes:
• Prime Minister Benjamin Netanyahu and his wife
• Defense Minister Avigdor Liberman
• Welfare Minister Haim Katz
• Former Defense Minister, the late Fuad Ben-Eliezer
• Former Housing Minister Meir Shitrit
• Minister Yisrael Katz as part of his activities as Minister of Agriculture
• Minister Tzahi Hanegbi
• Former Knesset Member Amnon Cohen
• Adv. David Shimron
• Danny Dankner
• Shimon Gapso, former Mayor of Upper Nazareth
• Eyal Golan
• Kobi Peretz
• Rabbi Yoram Abergil
• Rabbi Moshe Shapira
• Moshe Abutbul, Mayor of Beit Shemesh
• Benzti Liberman, former head of the Israeli Lands Authority.
• District Judge (ret.) Moshe Gilad and more.
The firm's staff also represents suspects and defendants in the IEC Corruption Affair; The IAI Corruption Affair; The Ronal Fisher Affair; The affairs concerning corruption in the Ramat Gan, Netanya and Ashqelon Municipalities; The corruption affair concerning the former Chief Rabbi Yona Matzger; The UBS Affair, and more. In addition, the firm supports leading insurance companies; utilities; diamond producers; Israeli satellite companies etc.
Main Practice Areas
White Collars Crimes and Disciplinary Proceedings – Dr. J Weinroth & Co. is regularly ranked as one of the leading firms in this field and represents senior executives, elected officials and civil servants regarding administrative, securities, disciplinary and antitrust offenses, moral offences, etc.
Commercial Litigation – One of the firm's main areas of expertise, Dr. J. Weinroth & Co. is highly experienced in appearances before all courts, including the rabbinical court, the Supreme Court, labor courts, international arbitrations and alternative dispute resolution proceedings.
Real Estate, Planning and Construction – The department provides support and comprehensive legal advice on complex real estate deals, including contractor's projects, purchase groups, earthquake retrofit ("Tama 38"), urban renewal, Israel Land Administration tenders, etc.
Antitrust – The department provides routine antitrust consultancy to Israel's leading companies and organizations with experience in providing opinions, representation before the Antitrust Tribunal, working with the Antitrust Commissioner, analyzing the antitrust status of companies and managing internal compliance programs.
Commercial and Companies – The department supports commercial, private and public organizations, providing routine legal consultancy, and representation in before all courts and administrative bodies.
Tax Law – The department has rich experience in the tax field, including involvement in income tax, capital market taxation, real estate taxation, etc.
Mergers and Acquisitions - The department represents leading companies in complex mergers in Israel and abroad with experience in all associated areas, including the drafting of financing agreements, due diligence, public takeover, etc.
Banking and Finance – The department provides legal advice in the financing and financial field, as well as in banking litigation. The firm's clients include leading financial corporations in Israel and domestic and foreign investment companies

Photo Gallery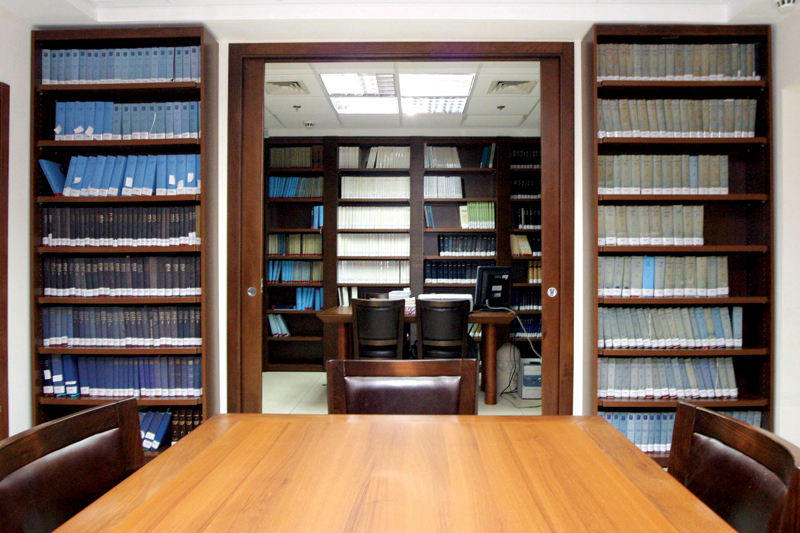 Dr. J. Weinroth & Co. | pic1
pr photo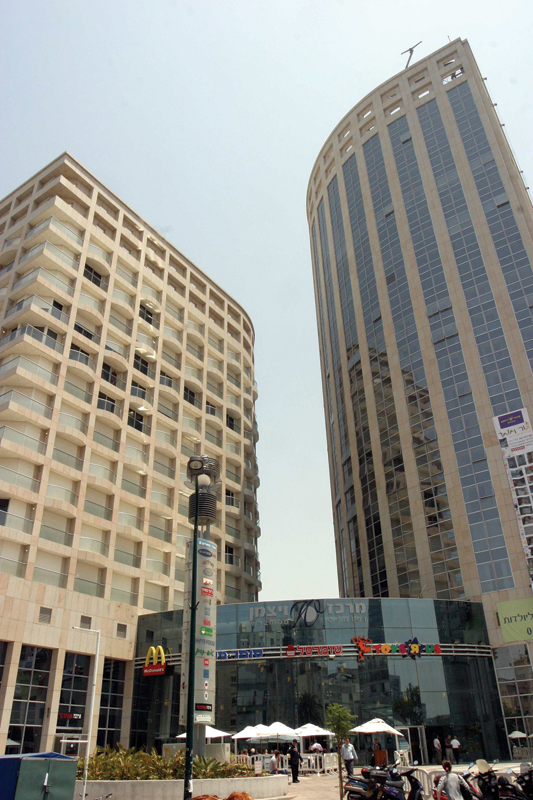 pic 2 | Dr. J. Weinroth & Co.
pr photo

Company Rankings