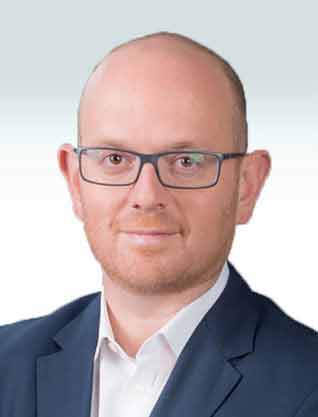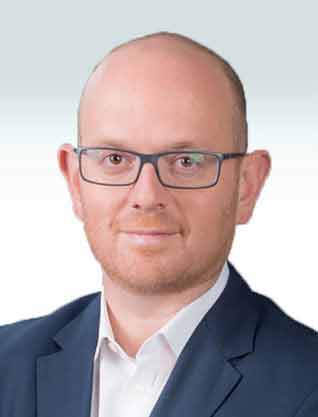 Nimrod Rosenblum
Founding Partner
| | |
| --- | --- |
| Year of Birth: | 1974 |
| Email: | [email protected] |
| Fields: | Corporations, mergers and acquisitions, hi-tech, venture capital |
| Position: | Founding Partner |
| Past positions: | Lawyer in the mergers and acquisitions department at the London branch of Freshfields Bruckhaus Deringer LLP |
| Seniority in position: | 19 |
| Education: | Bachelor of Law degree (LLB) from the Hebrew University Jerusalem and a master's degree (BCL, recipient of the Freshfields Bruckhaus Deringer LLP) from Oxford University, England. |
| Member in: | Member of the Israel Bar Association and the British Bar Association |
| Languages: | Hebrew and English |
What is the most significant process you have recently spearheaded?
Beyond the regular accelerated growth that we have experienced for the past 12 years – from 3 to 45 lawyers – this year, we merged with the Zehavi Blau Law Firm,, specializing in real estate; and consequently, we have created one of Israel's leading real estate departments.
In your opinion, what are the company's significant strength?
There are three clear strengths: A startup's DNA and hunger to succeed, vast international experience and a unique partnership structure, based on the partnership structure of leading firms in New York and London, which creates a real partnership between all the partners.
What are the main steps recently taken that will lead to the strengthening of the company in the coming years?
Continued recruitment of excellent interns – Our growth is organic and they are our future generation. The continued recruitment of outstanding lawyers who return from a period of work overseas; moving to new offices that will enable us the space to grow; merging with the Zehavi firm for their real estate activity.
What are the company's main challenges in the coming years?
We believe that the market is moving in a clear direction in which 3-4 of the largest firms will thrive or the firms that know how to position themselves at the professional forefront in specific fields. Our direction is clear – to continue to establish the firm's reputation as a leader in its fields of expertise, even at the cost of forfeiting presence in other fields, because we are not interested in growing just to become bigger or to be in second place.
What are your recommendations for a manager who is just beginning his career?
Find good partners, hold on to them, find a clear direction and follow it.
What is important to remember when times are hard?
Health is the most important thing.